Discussion Starter
·
#1
·
Okay, I'm pretty much new to dart frogs, as I've only had a few since November, but I have since started, and almost completed my second vivarium, which is actually a paludarium I suppose. I'm not sure about posting pictures, so we will see how this goes.
I started with a 75 gallon tank off craigslist, which I siliconed a PVC pipe in the corner for hiding wires for the filter and heater. I also siliconed rocks onto the back of the tank as a background to the water feature.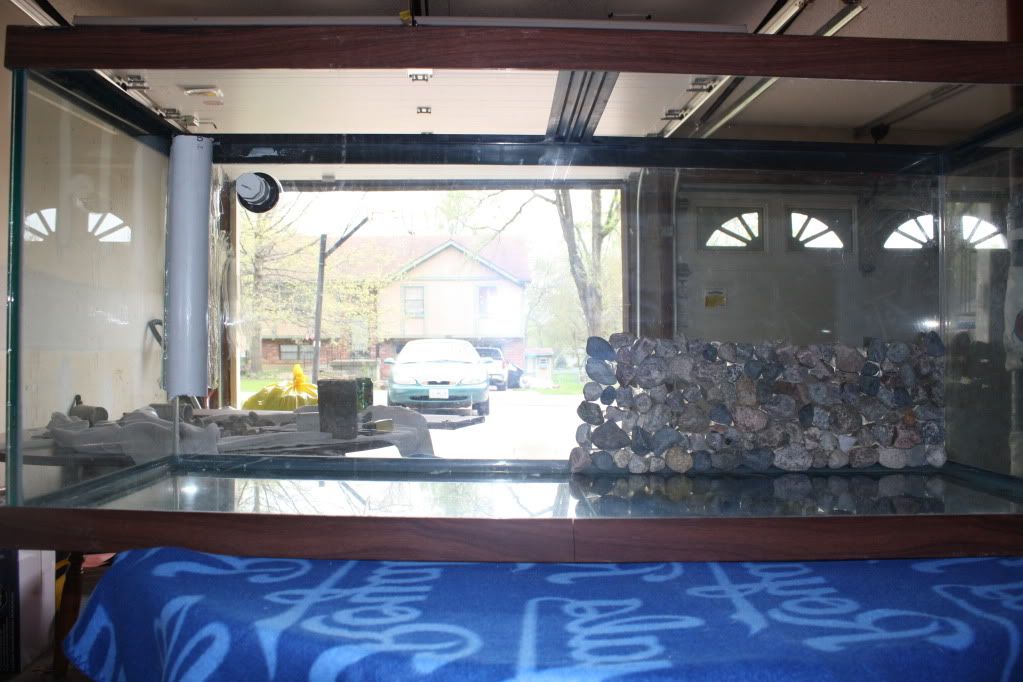 I cut PVC pipe to six inch length and used them and acrylic sheets to construct the actual land part, which I sealed with great stuff and silicon so it is stuck there. I also started the background of great stuff, which to my mistake I applied without laying the tank on its side (a lot a lot of carving) the flower pot is just holding it down while things cure.
I applied cocofiber after I completed the great stuff application and carved for hours to get a semi level working area for applying the silicon and cocofiber
I used the substrate mix that worked for me in my first vivarium, just topsoil and sphagnum moss, over an inch of aquarium rocks for some drainage I guess.
Filled with water and added a brom, I put java moss on the rocks so the small drop from land to water isnt noticable. I also threw some petrified wood into the tank.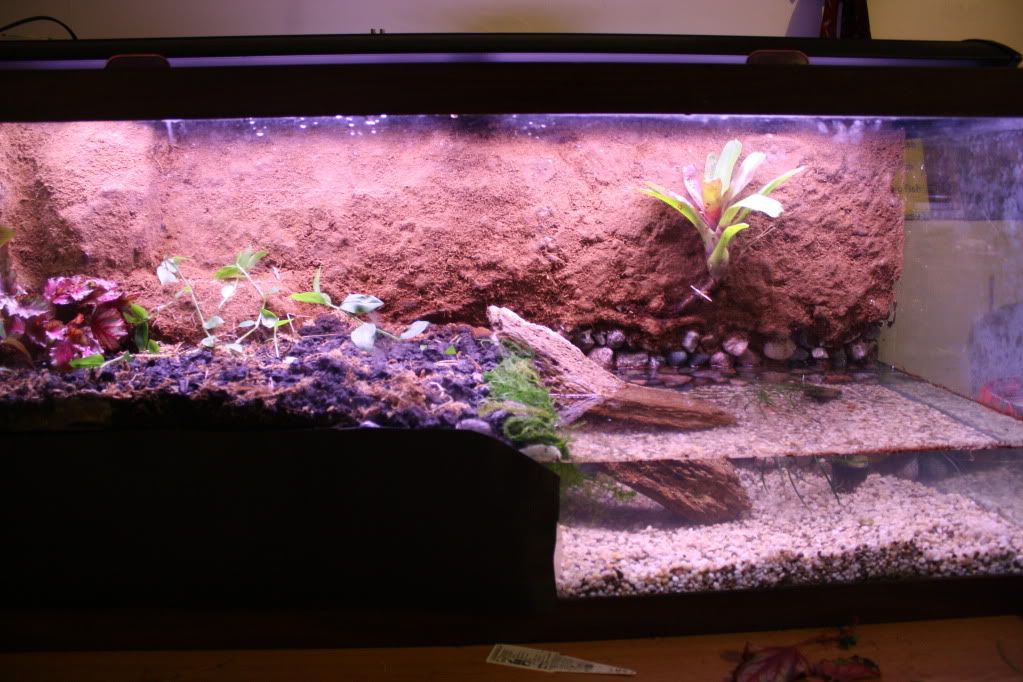 More broms I ordered online, along with mondo grass (?)
Water portion when completed. I took the plants out of the pots as well. (I will be taking out the water hyacinth, its growing there until I can put it in a friends pond)
One of the frogs that will be going in it eventually (Picture is slightly blurry) :
I'll update when I progress if anyone is interested, feedback is welcome and tips are of course appreciated.