So I got my first frogs in at 11am this morning! I got 3 froglets and 3 rads. All are bl vents. I never expected them to be so small! They are the size of mt pinky finger nail! But very beautiful, healthy and active. They all ate within 10 mins of being in the tank. One is very active bold and puffs his throat alot and went strait to the top brom. They are still young. Seller said look 2.1 only 3 months or so old though. Also got 3 tads, all 3 at different stages. I paid for one, seller said he will throw another in, and he sent me 3 all healths. One has back legs, one about a week from back legs and one about 3 weeks away. Best seller I have had in any of my hobbies
Pics r bad cause it's with my iPod touch. Will have better pics when we get the computer back so I can upload actual pics.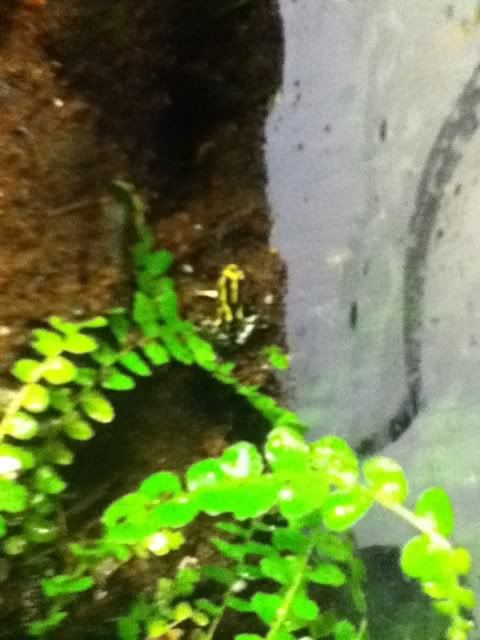 This is the container they came in in. It's the same thing u get condiments in with Togo food.
No pics of tads yet but this is there new home. I also have a thread in the tad thread section.
10g