Discussion Starter
·
#1
·
Just some pics.
Applied the gs and set the driftwood in place, holding it still with blue painting tape.
Closer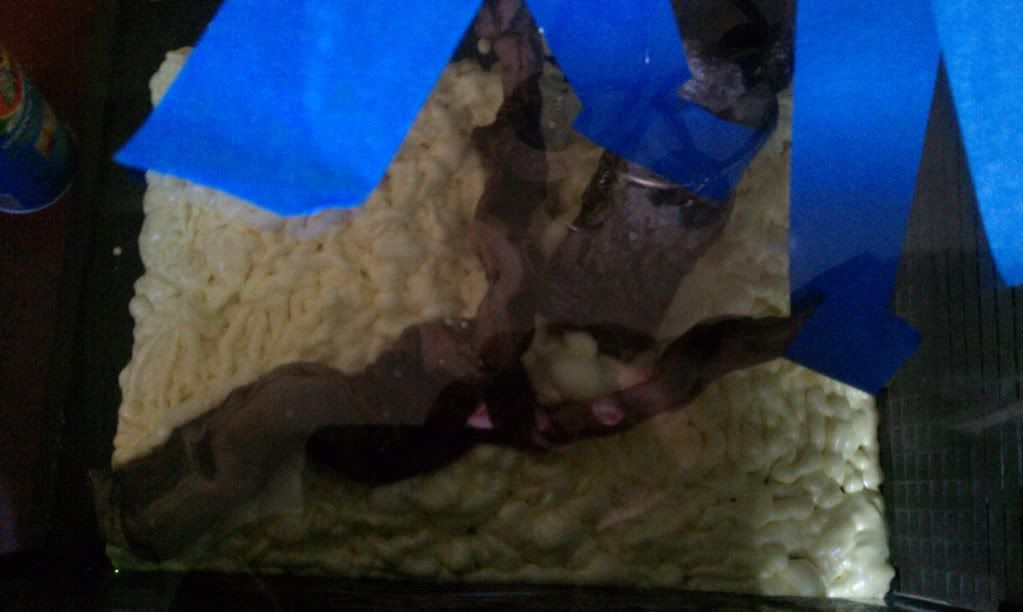 This will be the basic shape
Those are two black film canisters. I have a piece of PVC in the back right behind the gs so I can stick tubing down there to'syphon out water.
I will be adding some vines to the left back wall around the drift wood to give it that "root" look.
Hopefully tomorrow I can silicone the eco earth onto the background.
So far I have a few tillandsias, wandering Jew clipping, a fern (I believe), columnea carnival clipping, 2 gallons abg mix with clay, 2 springtail cultures, two coco huts, mistking system, 2 6500k cfl.
I want to order some bromeliads, leaf litter and some moss from NEHerp.
What plant would look good in that centerpiece pot?
Any advice, recommendations? Thanks