Discussion Starter
·
#1
·
Hello everyone, I will be using this thread as my build log for my 18" cube Exo. Its been a long time coming, but I finally got some down time to work on this tank. It will be used for my Bri Bris as their new home, as their current set up is not really ideal for breeding. Unfortunately they are still in their QT tank, that I just kept adding plants to, which is now a mess.
Tank:
Exo 18" cube
Background
: GS/Silicone covered with coco husk, coco bedding, sphagnum.
Lighting:
4 T-5HO 6500K Unit
Plant list (already ordered):
Neo. 'Chiquita Linda'
Neo. 'Mo Peppa Please'
Neo. olens '696'
Neo. punctatissima 'Yellow'
Neo. 'Guinea'
Neo. punctatissima rubra
Cryptanthus 'Black Mystic'
African Violet
Begonia bowerii
Begonia 'Rex'
Pilea glauca
Peperomia Prostrata
Peperomia NOID Vine
Wondering Jew
Java Moss
Here we go:
First I covered the inside with black silicone and set up the egg crate to my liking
Then covered the inside with GS and laid the wood out accordingly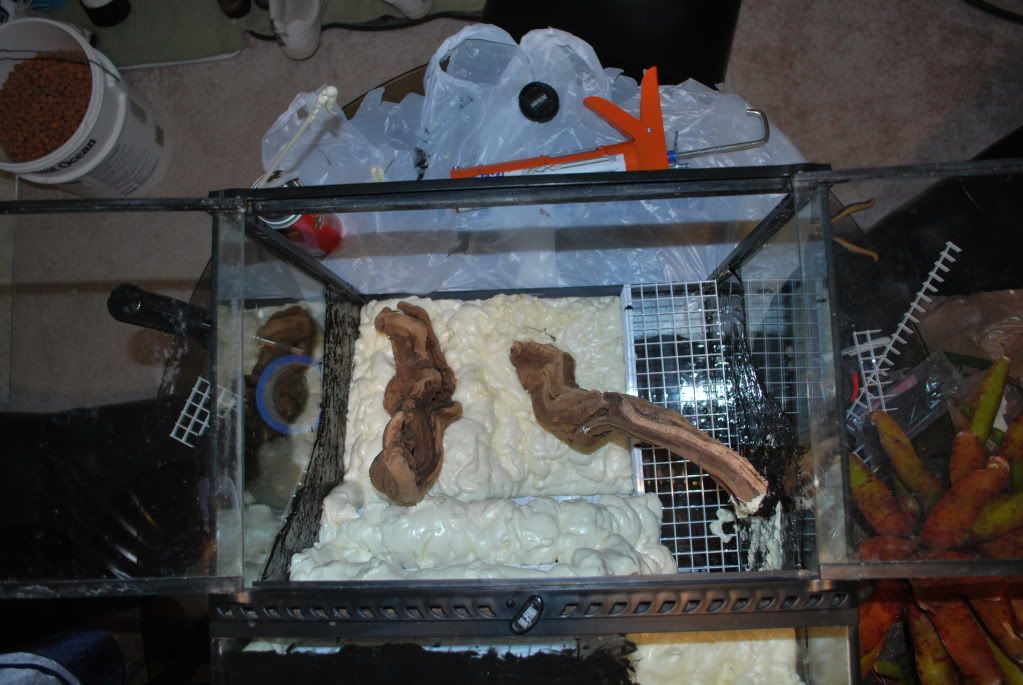 You can see some other broms that I had that unfortunately won't fit
A little carving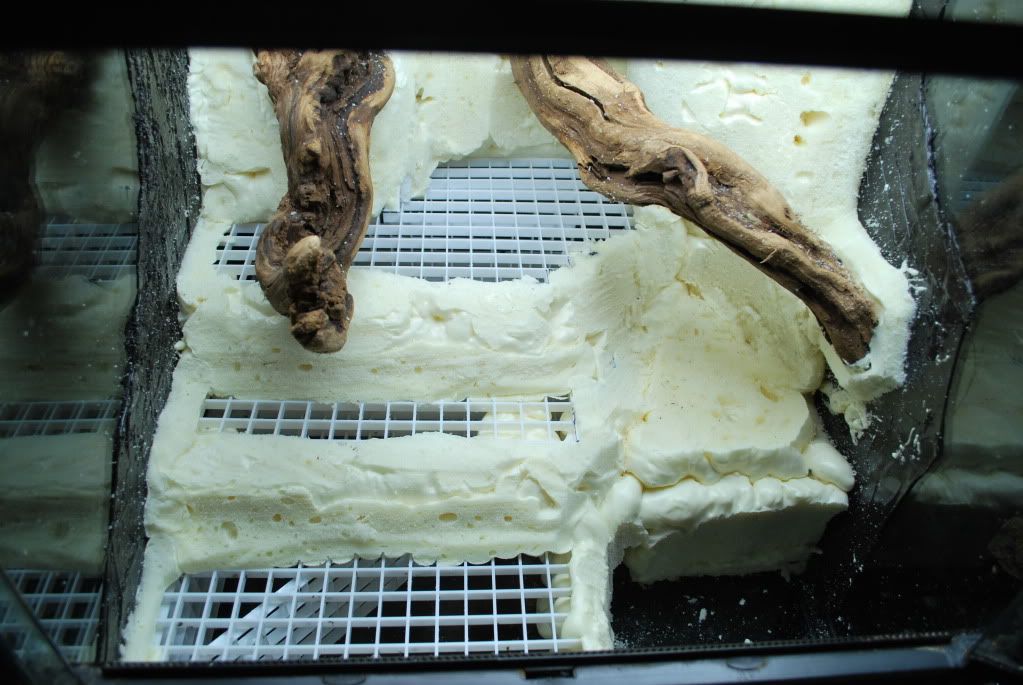 This is where I am at today. I just finished adding the rocks to the water feature and throwing the last bit of background material on the silicone.
And a few shots of the inhabitants
I will be adding the new pics to the thread as I get my plants in. Hopefully the broms will be in tomorrow and I can throw up another quick update.
Thanks for looking!