Discussion Starter
·
#1
·
I was working out in the Dart Den when I noticed Big Moma Hauss from a side view. My jaw just about dropped! :shock: She has always been the plumpest of my females and on average lays 5-6 eggs a clutch. This is just insane though.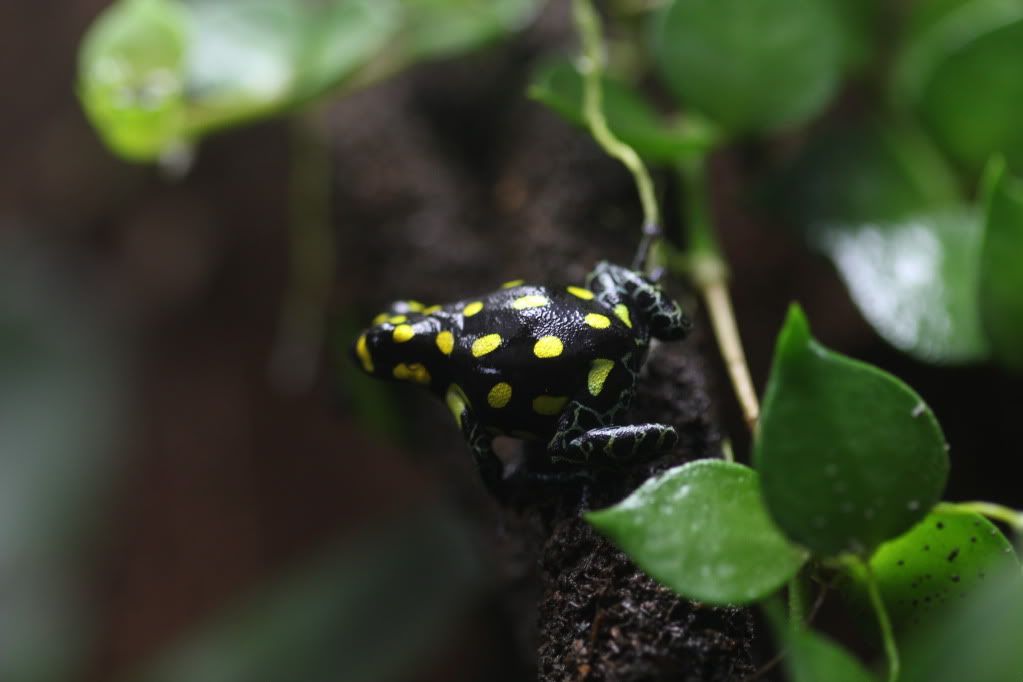 I doubt she is egg bound because she just laid a 5 egg clutch last night or today and is still feeding several tads. Should I be concerned? I don't really feed them too much only 1-2 times a week. Should I consider pulling the male for a while or would this be detrimental because she wouldn't feed tads or lay eggs and become bound?
I could offer more laying sites as I think the tads should be morphing out any day now (can't see them but other tads in other tanks are emerging from their broms.)
any other thoughts?