Discussion Starter
·
#1
·
Hello everyone, I would like to share a build I am currently in the process of working on. It is an Exo Terra 24x18x36. For the centerpiece, I have tied several large ghostwood pieces together to form the bulk of the tree, and then placed that over a piece of 3" PVC pipe for a little extra support. For lighting I am using an EVO Quad 24" fixture with 28 3W bulbs at 6500K (although I might need to buy one more smaller EVO to really light the whole thing). I had a custom piece of glass cut for the top with about a .75" strip for ventilation. The goal with this was to make mainly an epiphyte tank with broms and lots of vining plants (especially peperomias!). I may try my hand at miniature orchids at some point, if I can bite the bullet for the cost lol. Here are some pics (click images for true size)
Ghostwood centerpiece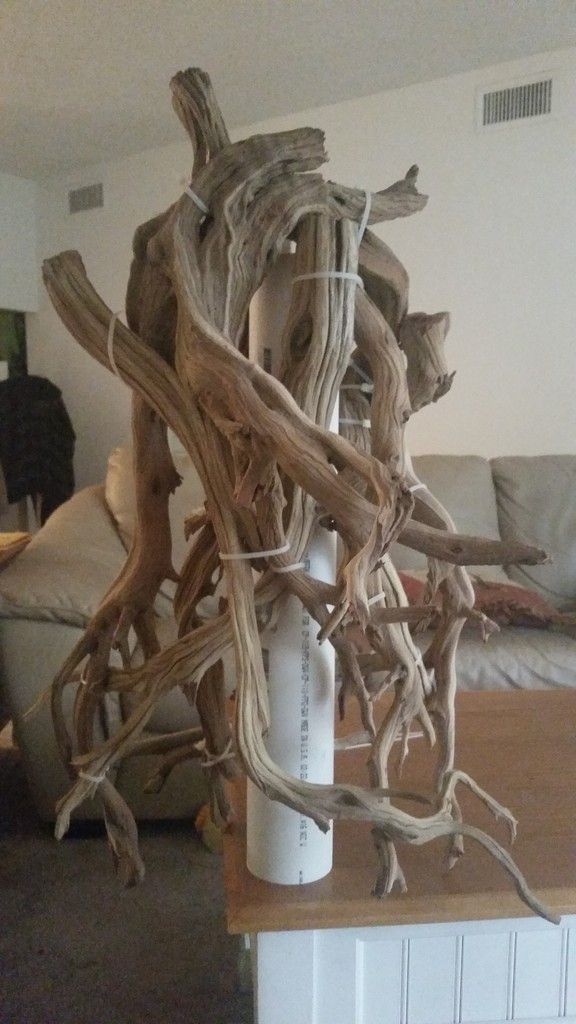 Tank after initial planting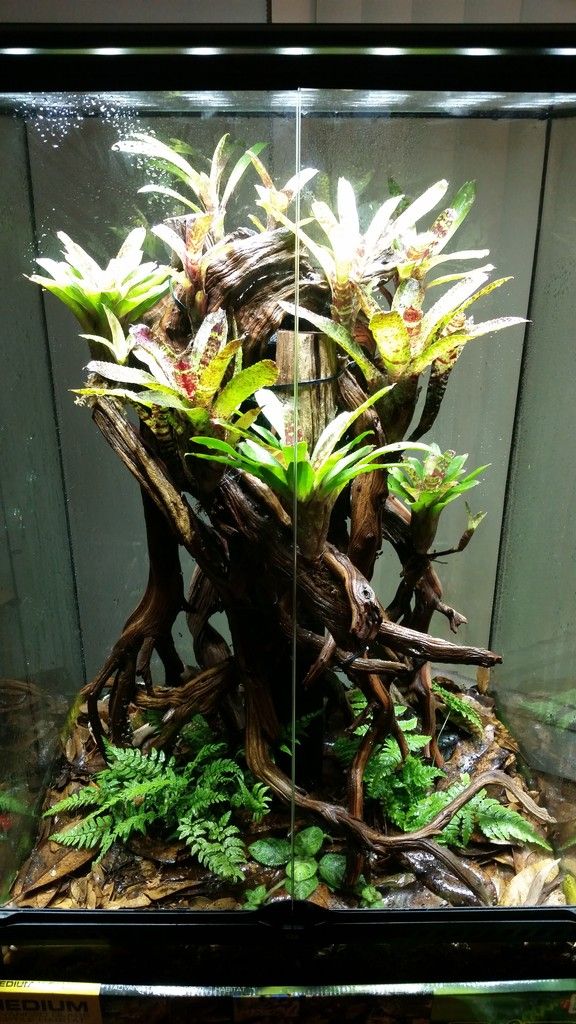 Some closeups of the broms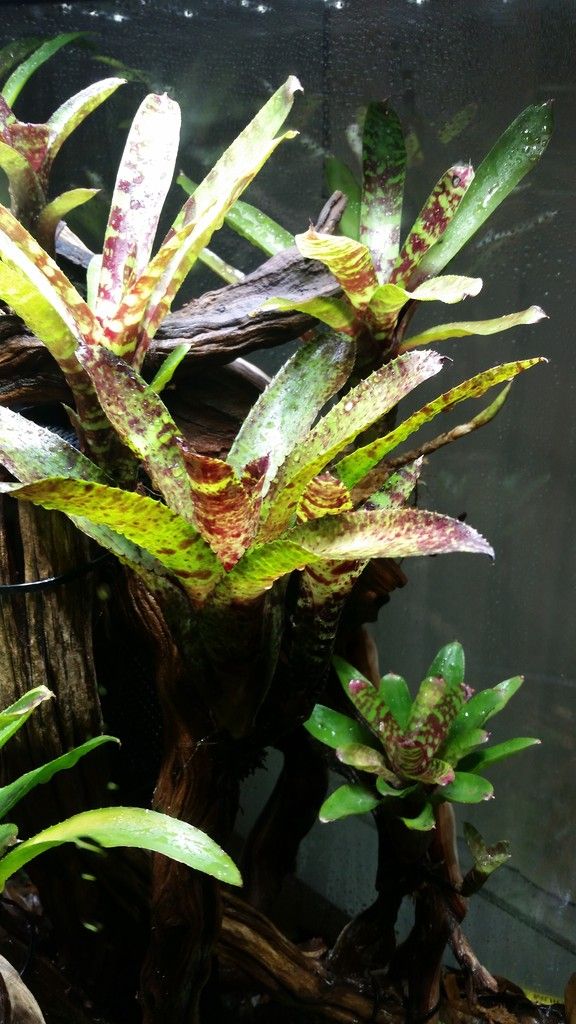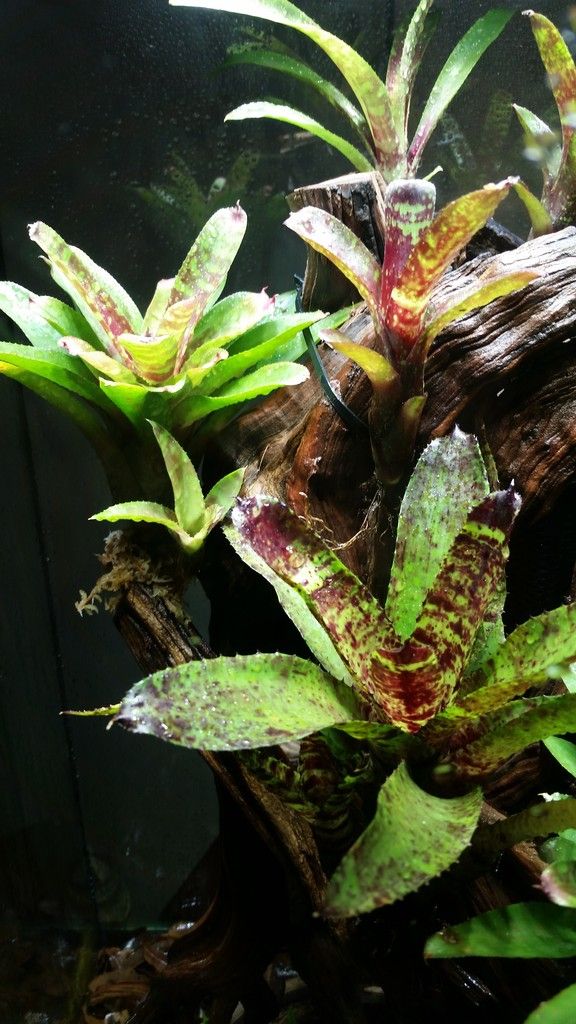 I have some NEHerp moss and microfauna coming in on Saturday, as well as a plant package with several awesome vining peperomias and a few other plants from another forum member that should be in tomorrow or Saturday.
Plant list so far:
Neo "Wild Tiger"
Neo "Hannibal Lector x Cheers"
Neo "Dartanion"
Neo "Checkerboard"
Korean Rock Fern
NOID pilea (I think it's a Pilea? It's the small green plant in the center on the floor of the viv, if anyone wants to take a stab at the ID)
NOID fern
Thanks!