Discussion Starter
·
#1
·
Started to build a exo 12x12x18 not sure which frogs will go but possible Imitators
Used some clay and drift wood to create a hill of some sort, attached some cork bark along the back side for support and planting Broms.
Added coco coir over the clay to give it a more dirt like appearance
added another piece of wood, Then started to plant it. Not sure of some of the plants on the hill, might take the one at the top out and put some smaller ones in.
Left side
right side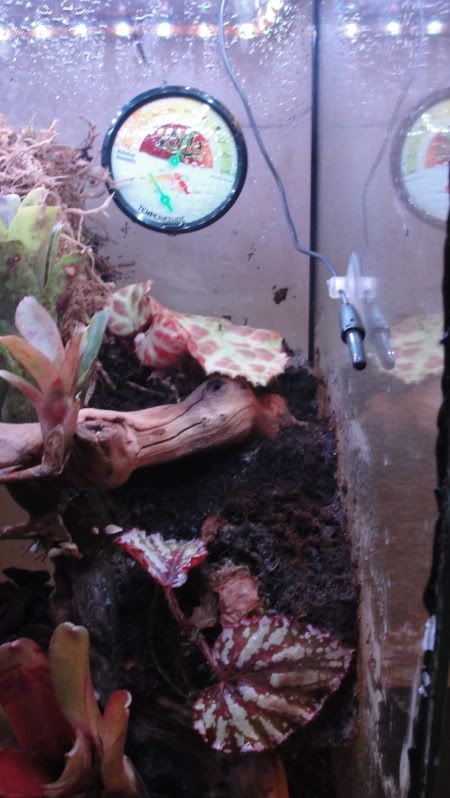 Might move the Broms around not sure on their placement. Still have to add some leaf litter and plants along the bottom. The LED lights probably wont stay they are just something i was messing with but they do look nice when the room is dark and they are on blue and dim.
This is my 3rd build and still getting use to it, any critics on how i can improve let me know..