Discussion Starter
·
#1
·
Exciting day here
My group of Leucomelas have produced a clutch of 8 eggs! This clutch appears pretty good to me, they have produced some "goop" before, and i assume it is because they have just reached sexual maturity and need to practice a bit first
Anyway, i have removed the eggs from the enclosure since i suspect that some of the other females are eating the eggs.
I have added a tiny bit of water to the petri dish, i used springwater with a tiny bit of rooibus tea extract following some guidelines i read somewhere on the forum here.
Then i put the dish into a plastic container with a few holes in in, some water in the bottom to keep a good humidity, and placed that on top of the vivarium to get some warmth from the lighting.
So, this being my first time dealing with eggs - does this sound right to you guys? And do you think the eggs look viable?
Pictures: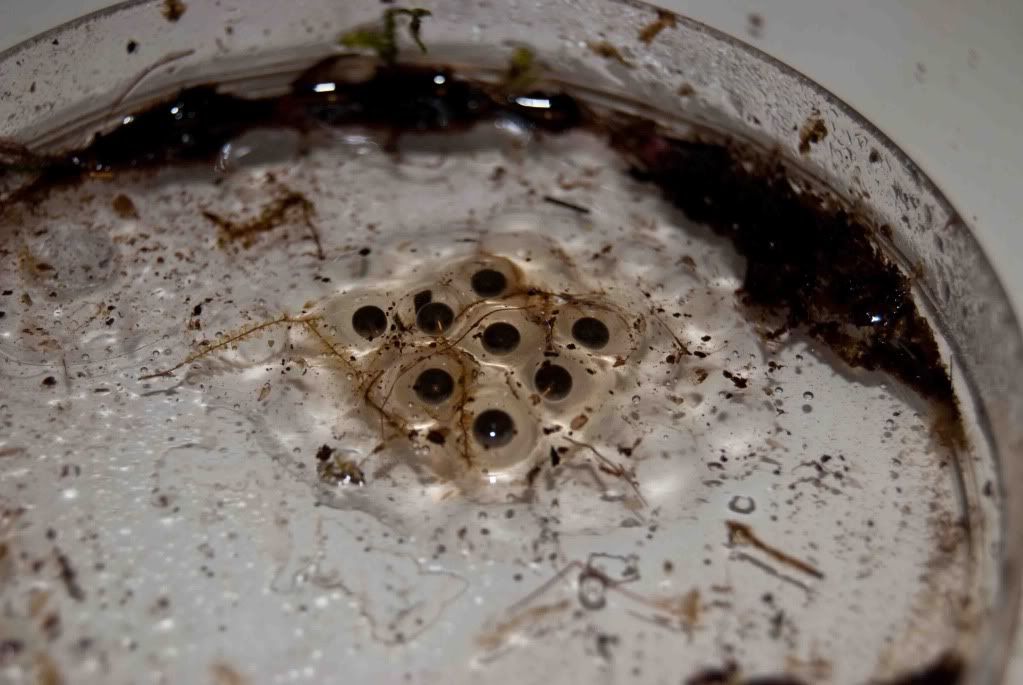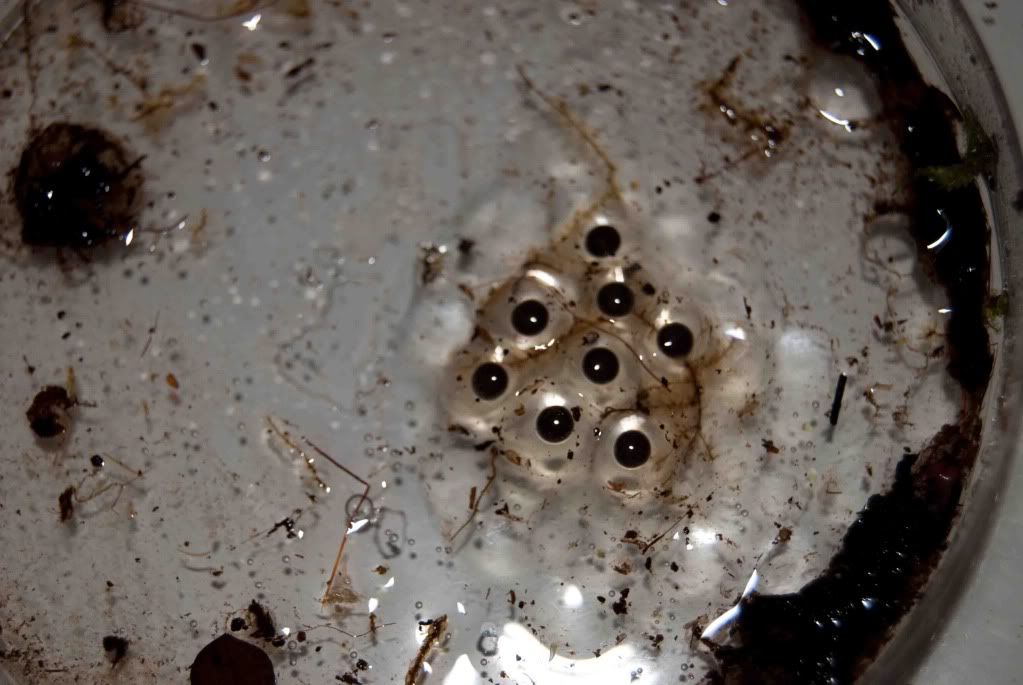 Regards, Bjorn