Discussion Starter
·
#1
·
Here's a few shots of the frogs I picked up yesterday. I'll take some more pictures when I move them into their main tanks.
Probable pair of Cristobals from SNDF
This is the male, very very bold! He has been calling nonstop since I put him in a temp enclosure.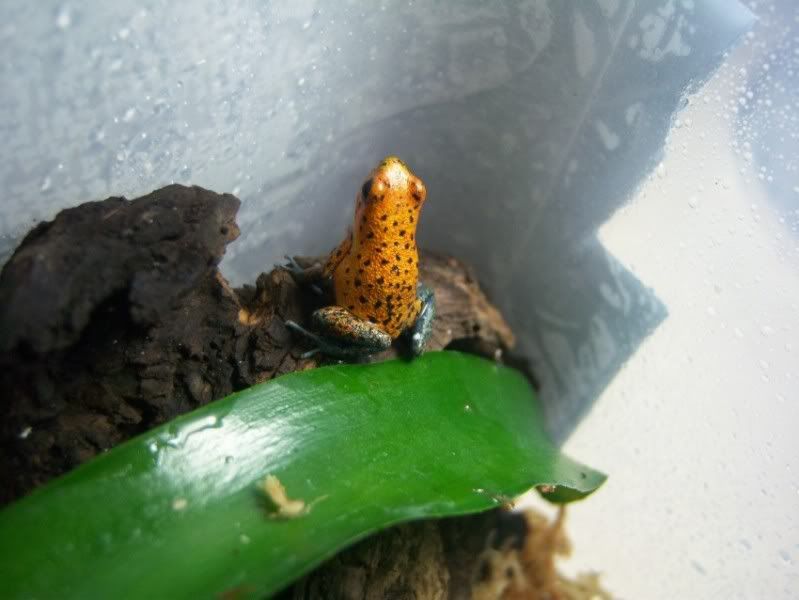 Here's the other one, really hope it's a girl! Couldn't get any good shots, but it's a lot more reddish on top that fades into a deep orange. Very pretty frog..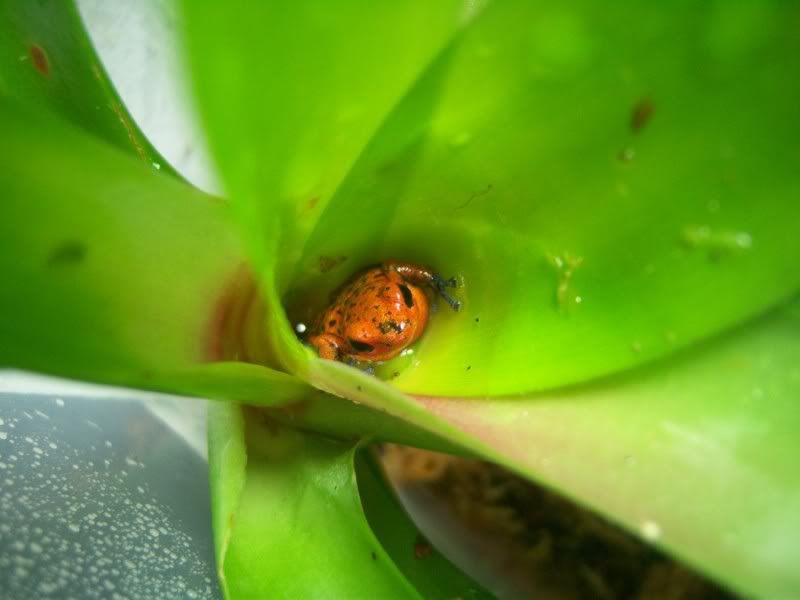 And here are two of the three Bastimentos I picked up from Wes! They are some great looking juvies..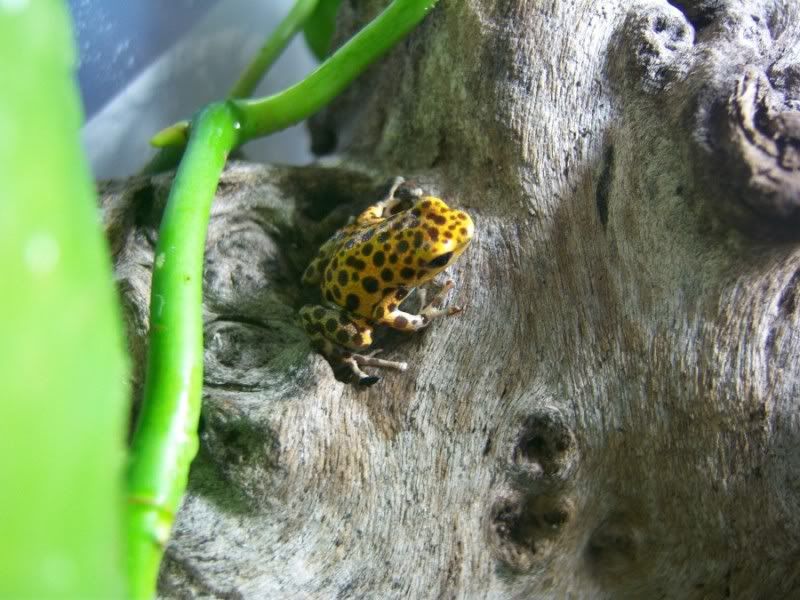 And here we have some more shots of my male Bastimentos, I got him from Bill!