Hey everyone, I have been raising up a group of 5 Dendrobates tinctorius 'New River'
I feel fortunate enough to have gotten them from Lisa Chesney who has a nice pair of Vanishing Jewels line adults.
They are around 6-7 months old now I believe and are getting quite big. Since Im now starting to see a more permanent pattern and coloration on them I figured it was time to start snapping off some pix
So here we go!
Probable Male 1
Probable Male 2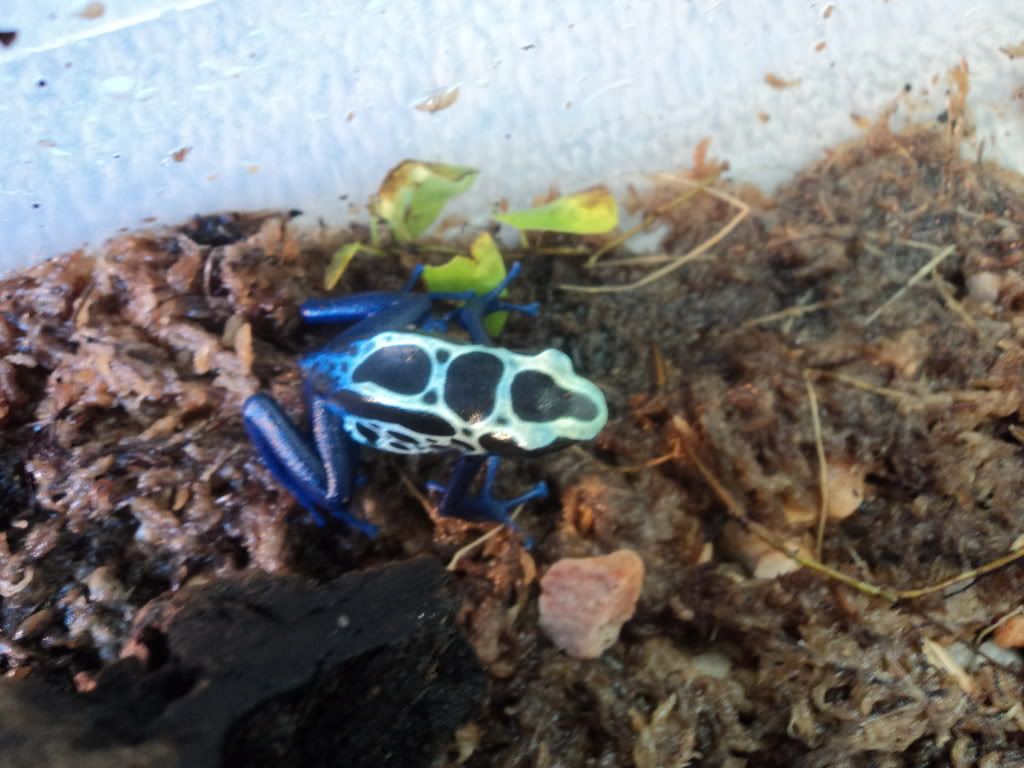 Probable Female 1 ( I might mention this is my favorite of the entire group! The photos do not do her justice!)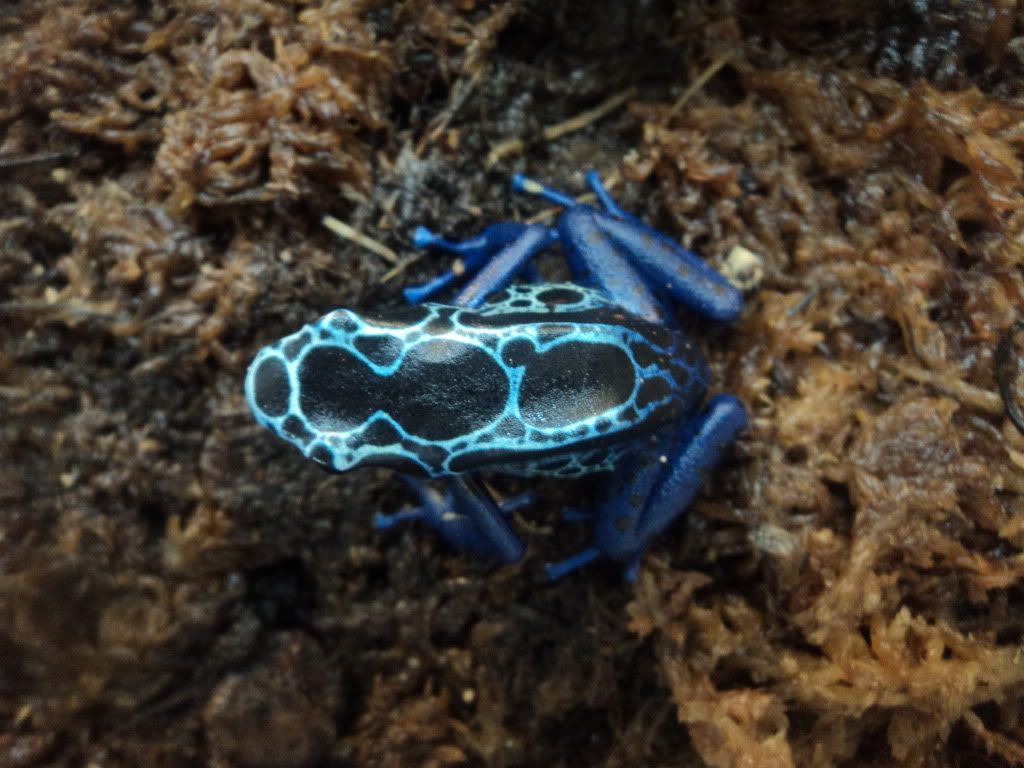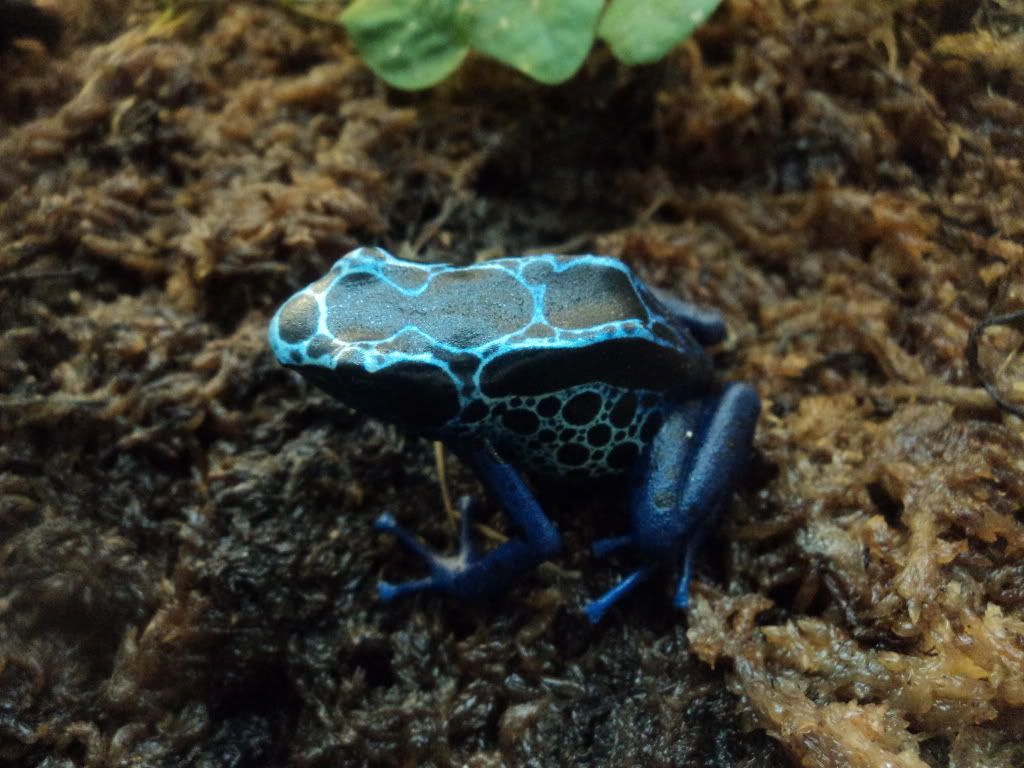 Probable Female 2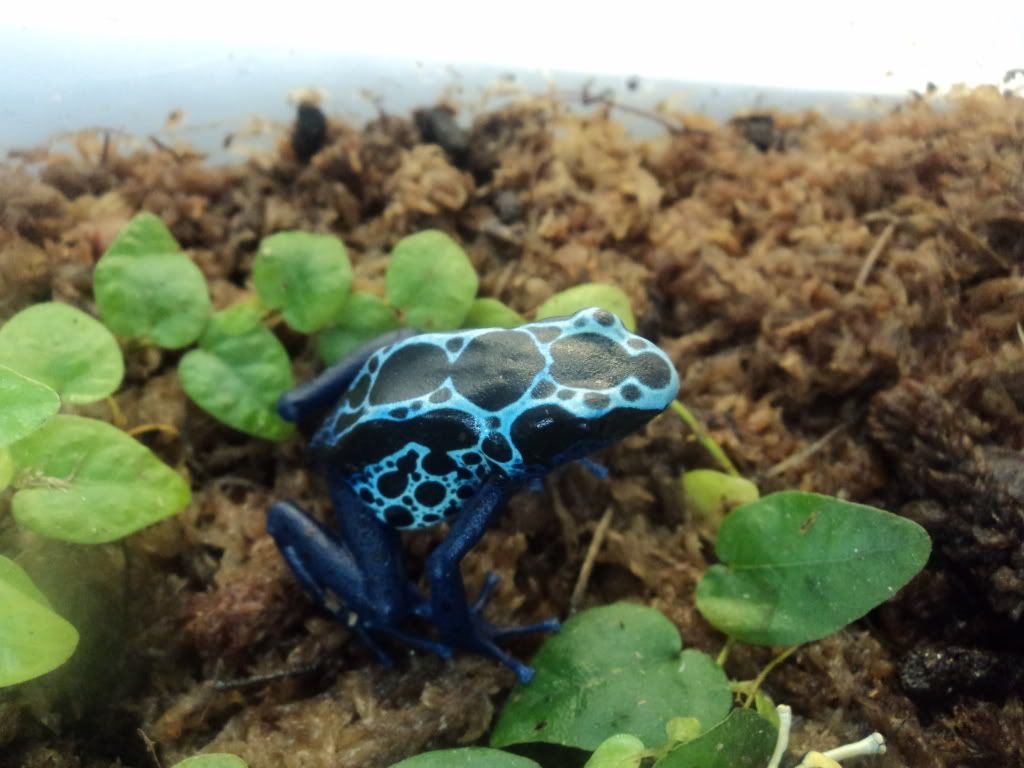 Probable Female 3
Enjoy!
Todd