Discussion Starter
·
#1
·
As a bit of a plant nerd and animal lover so it was sort of inevitable i'd have a viv sometimes. So after a long time lurking I decided to build one. Its an exoterra small tall, the background and some structures are kitty litter clay and peat. There is a water feature that ends in what i'd call the wet pebble section so not really a pool. Photographing it was a bit difficult because of the lights. So bear with me.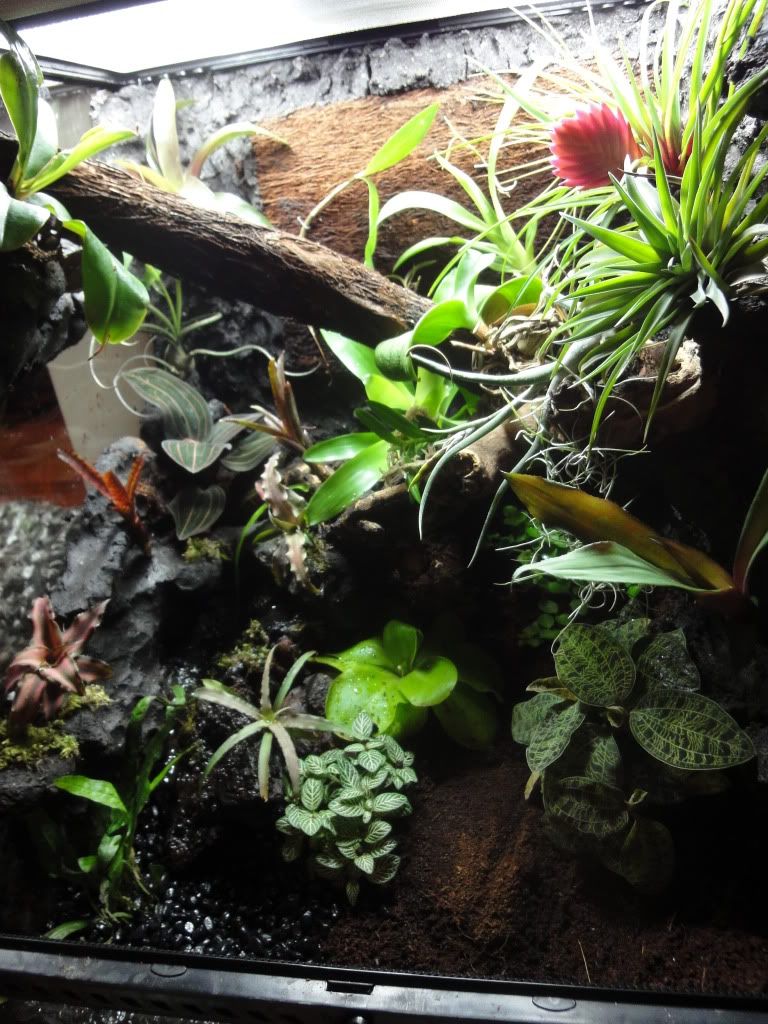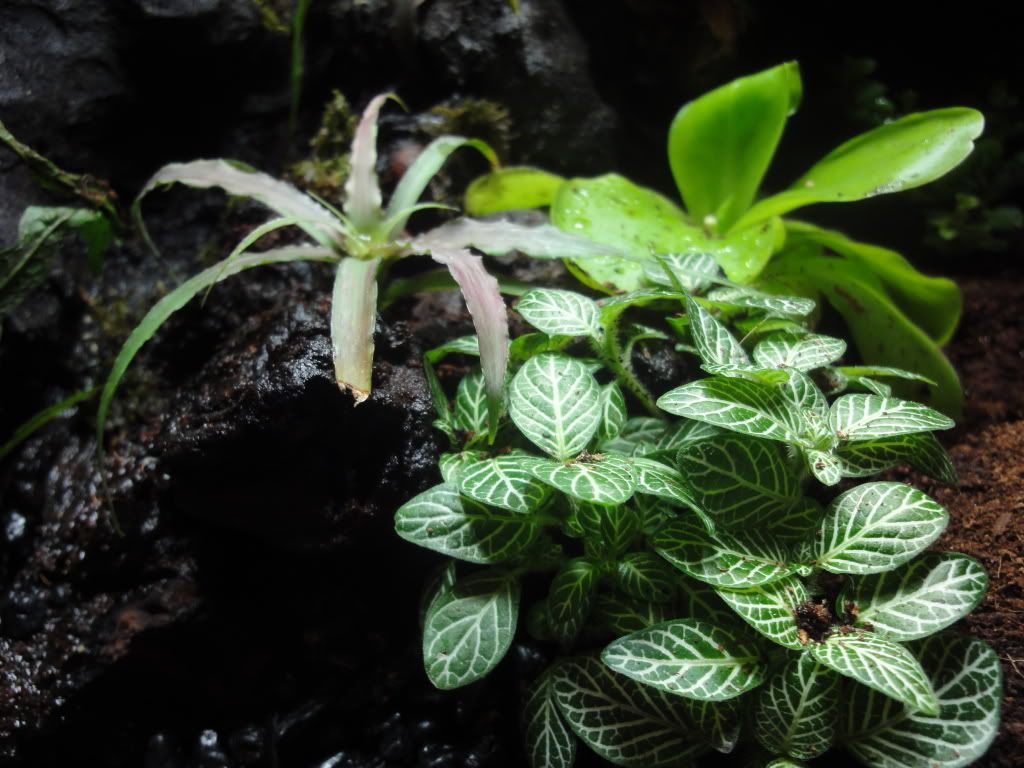 how cute is this one?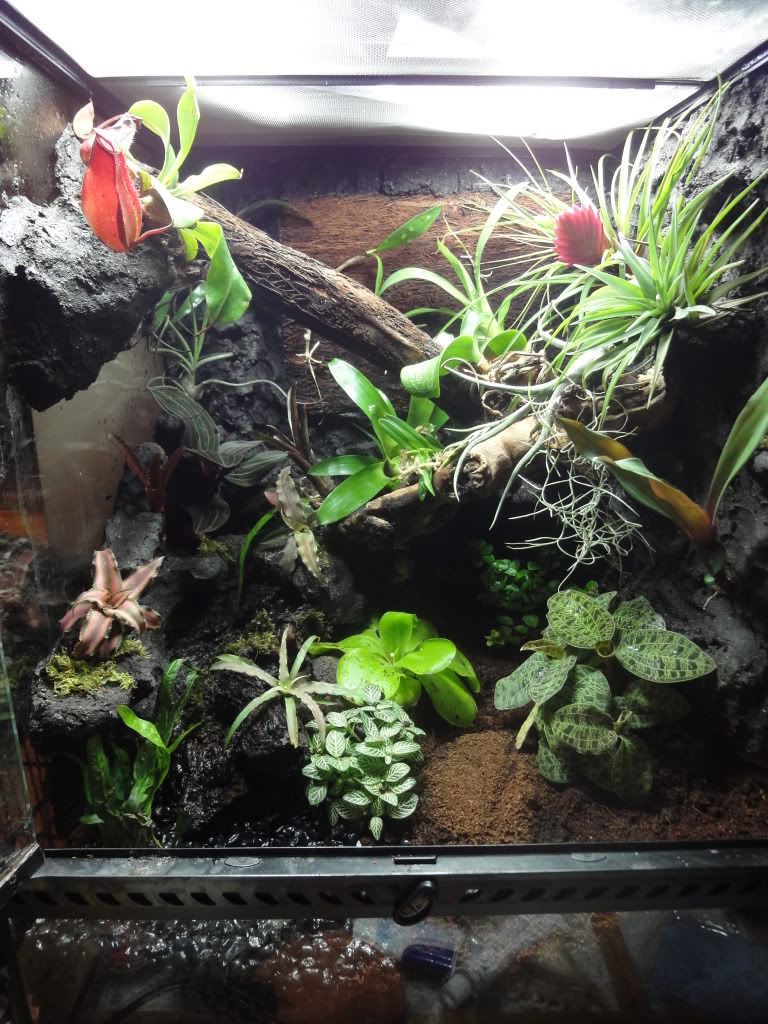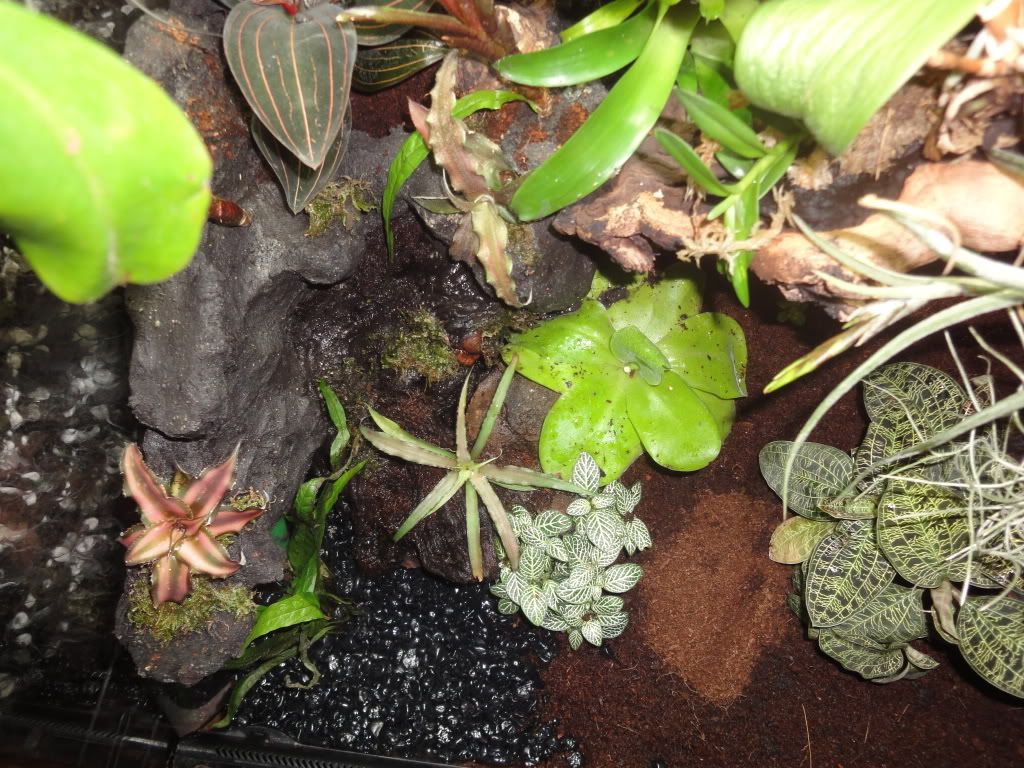 I'm waiting on my neighbours magnolia to drop its leaves before adding some leaflitter. The photo's don't really show it but there is more floor area than you think. The 20th there is a reptile show in my neighbourhood so I think i'll get some inhabitants then. I/m not decided yet but i'm thinking auratus or azureus. Ï'm a bit worried about the supposed shyness of the auratus as the viv is located on a table next to the couch so it would be a fairly high traffic area.
Any comments, pieces of advice and questions are welcome