Discussion Starter
·
#1
·
So I have had a 10 gallon tank and some drift wood sitting around for about a year now and I finally decided to do something with it! I want to build a rock wall, so with the help of reading some other construction threads (mainly the ones suggested here:
http://www.dendroboard.com/forum/parts-construction/44960-can-somone-explain-fake-rock-bulding.html
) I went and bought some supplies today.
Here is what I'm starting with: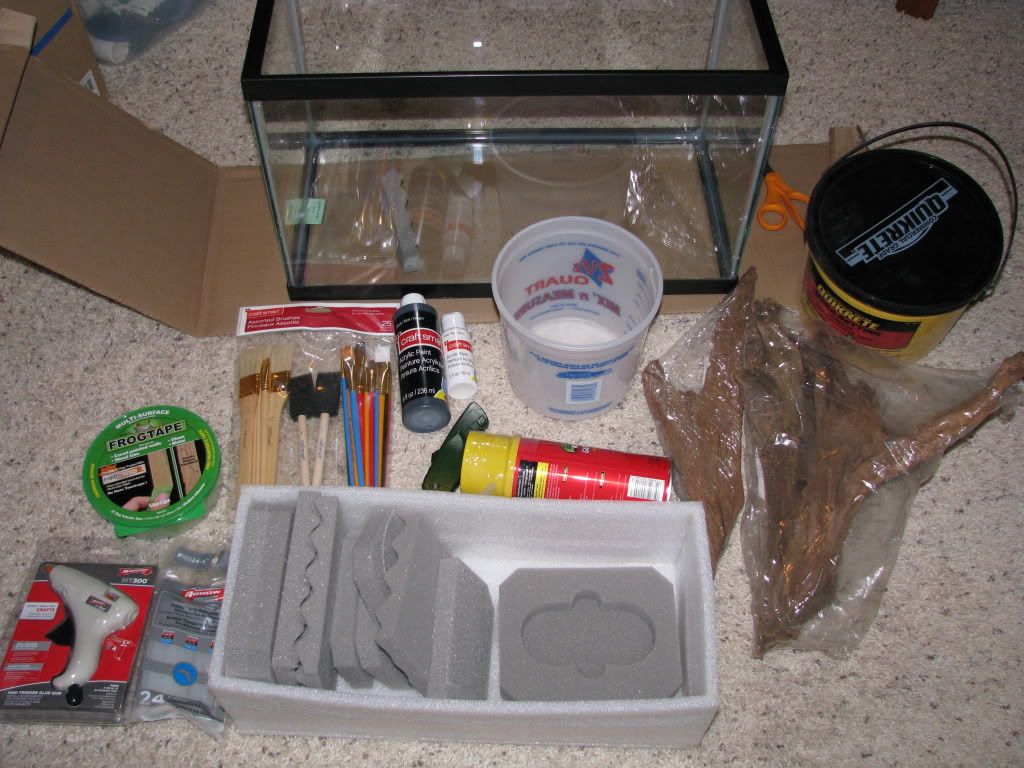 10 gallon tank, cement mix, a bucket for mixing, non-toxic acryllic paint in black and white, paint brushes, painters' tape, great stuff, driftwood, hot glue gun, glue, razor blade, scissors and polyethylene foam.
I couldn't find the specific types of concrete used in other posts. Home Depot had some grout and large bags of concrete. Lowe's had a little bit more selection and this is what I came up with. The only "underlayment" cement I saw came in a huge bag so I didn't get it. Hopefully this one will work: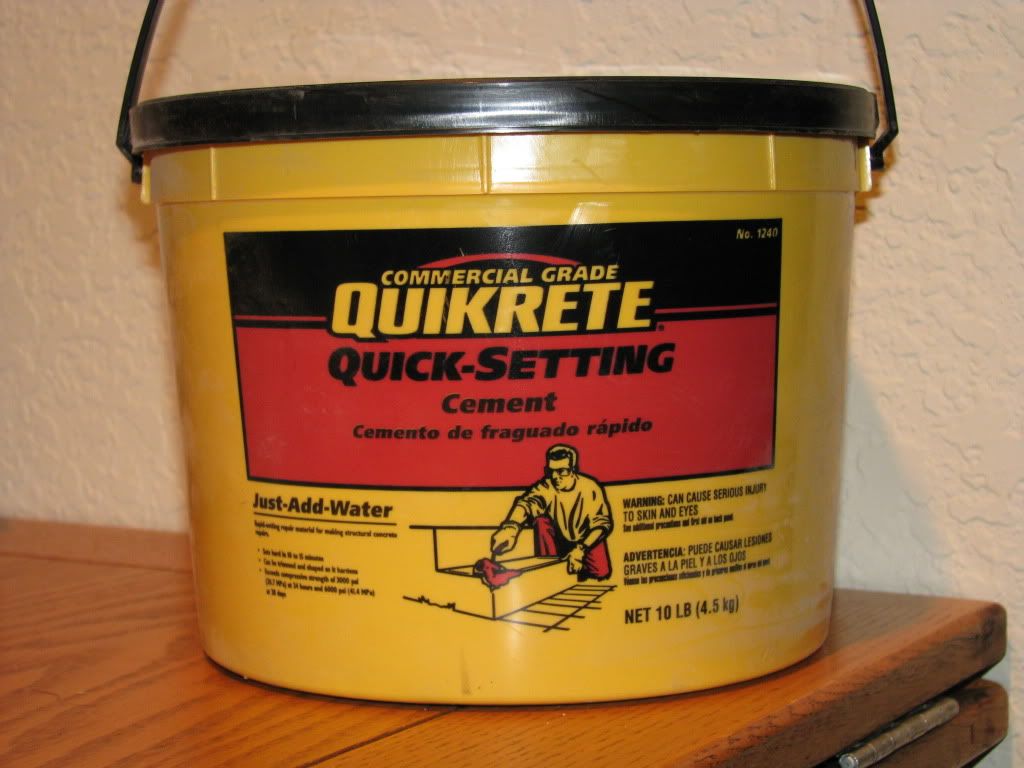 I also want to point out the painters' tape I got... FROG tape! I had to buy it just for the name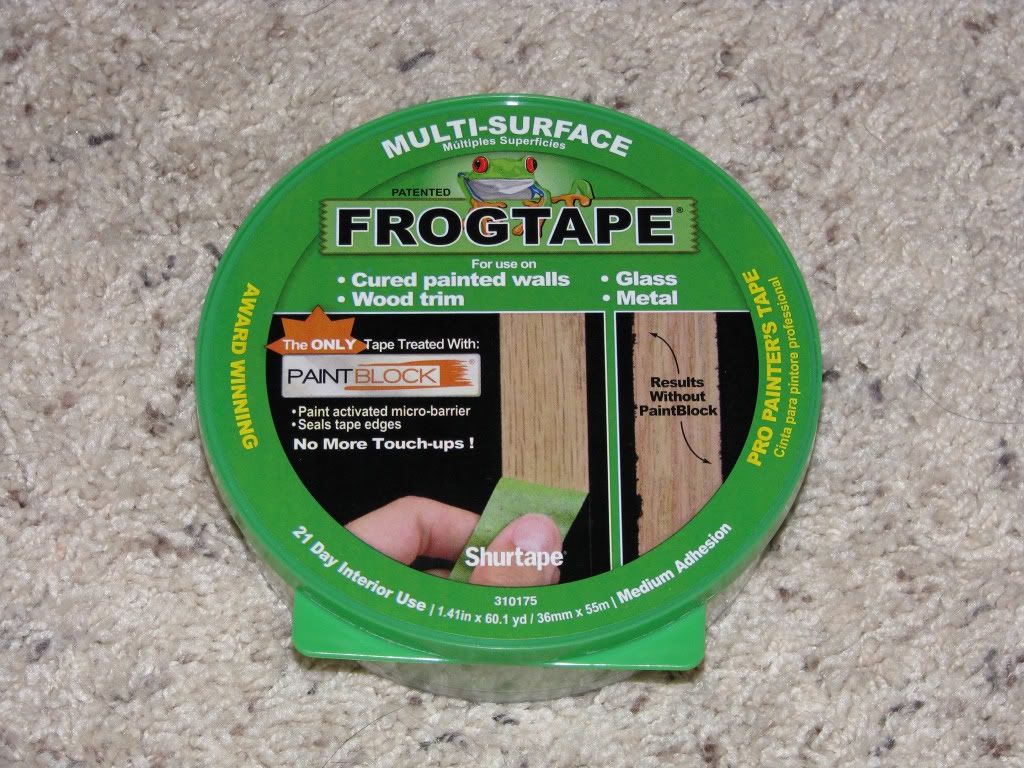 So now I am trying to decide placement of things... I really want to use this driftwood I have, but it takes up a lot of space. Also not sure how to work it in with the "rocks." Suggestions welcome!