Discussion Starter
·
#1
·
so i finally managed to complete my set up after 2 weeks of putting it together. I'm not sure why it took so long, I think I decided to take my time with it.
enjoy and as always, comments are welcomed!
front tank shot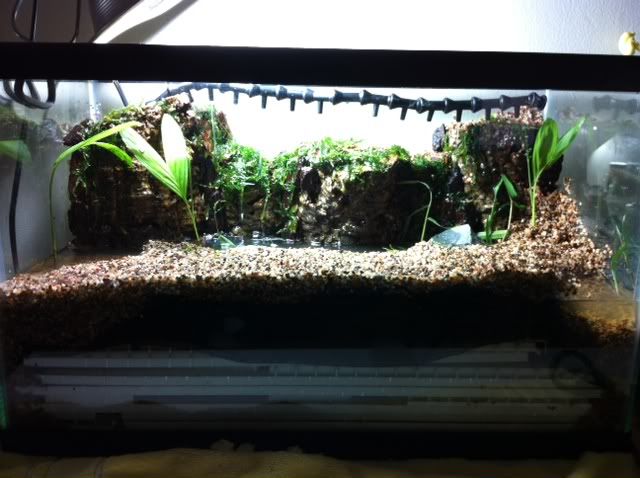 right side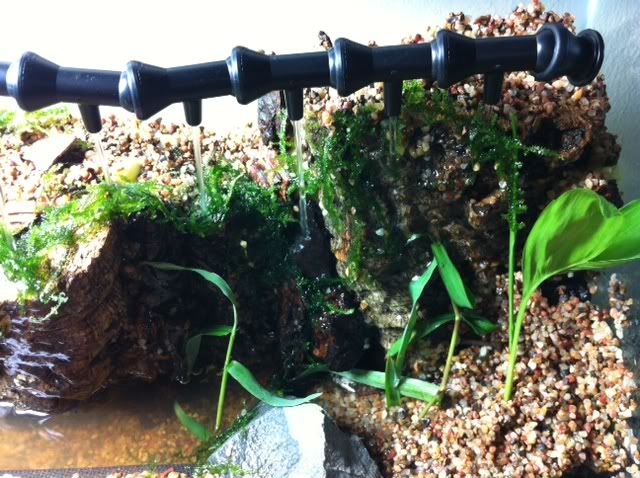 right small "pond"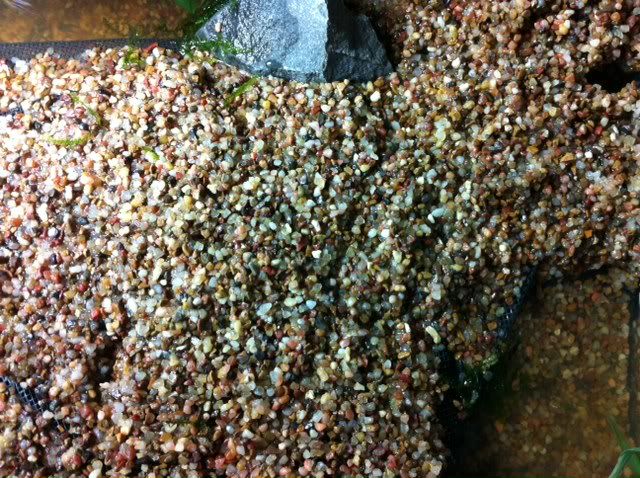 middle part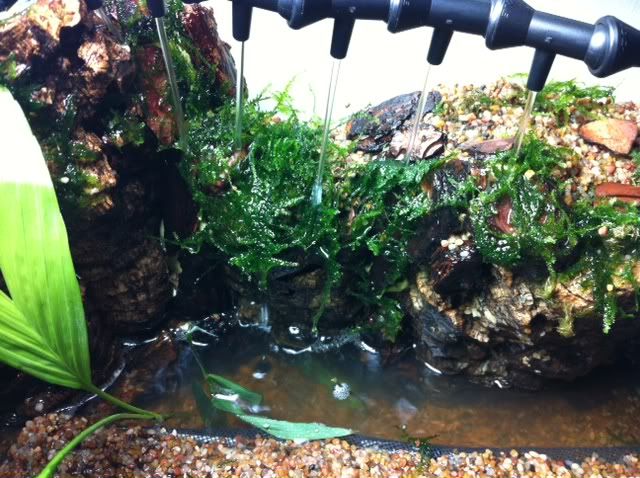 left side, water pump fixture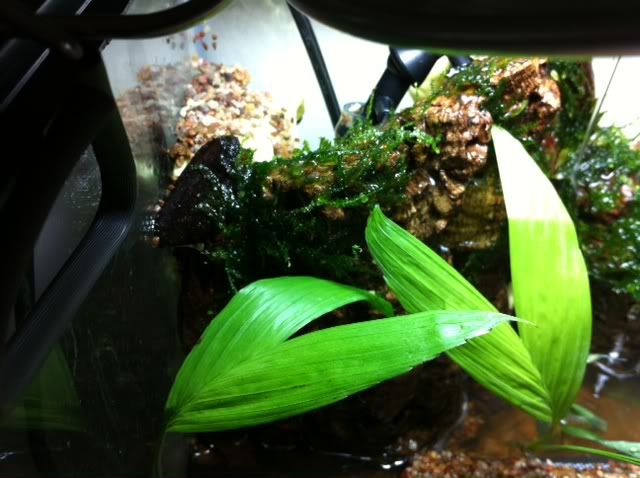 left small "pond"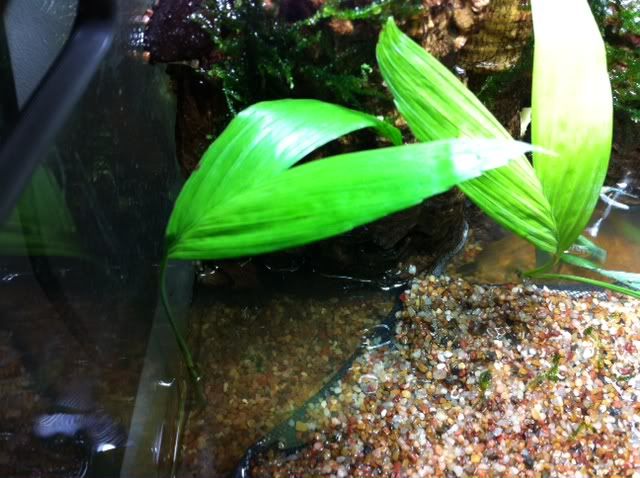 i know the front of the tank shows the egg crates and etc.. but i'm ok with it. the tank begins on top of the substrate so it doesn't bother me.
i was really worried that it wouldn't come out the way i wanted it to but after couple of tries, i'm really happy the way it came out.
i just need some more plants in the tank now.. hehe
as of now i have peacock moss, purple bamboo and Chamaedorea cataractarum.
i received the purple bamboo slightly dry and weak.. i'm hoping it'll spring right back up. the Cham Cat. is really nice which I purchased from hydrophyte.
what do ya'll thing? i made this to replicate natural habit for vampir e crabs