Discussion Starter
·
#1
·
Alright, so I made up a large batch of clay substrate about 3 weeks ago. I managed to bake about half of the batch, but then I didnt get around to firing the rest of it. I kept it covered with saran wrap. As you can see in the picture, the top layer is a relatively normal colour, however just below the surface it is dark, and smells like TOTAL SH*T!!! Is the rest of the clay ruined? Is this normal? Will the fired clay absorb water and get like this over time anyways?
I used about 3 parts redart, 1 part sodium bentonite (litter), 1 part calcium carbonate sand, 1 part peat moss, a small tub of dusting calcium, 1-2 table spoons of sugar and corn starch also.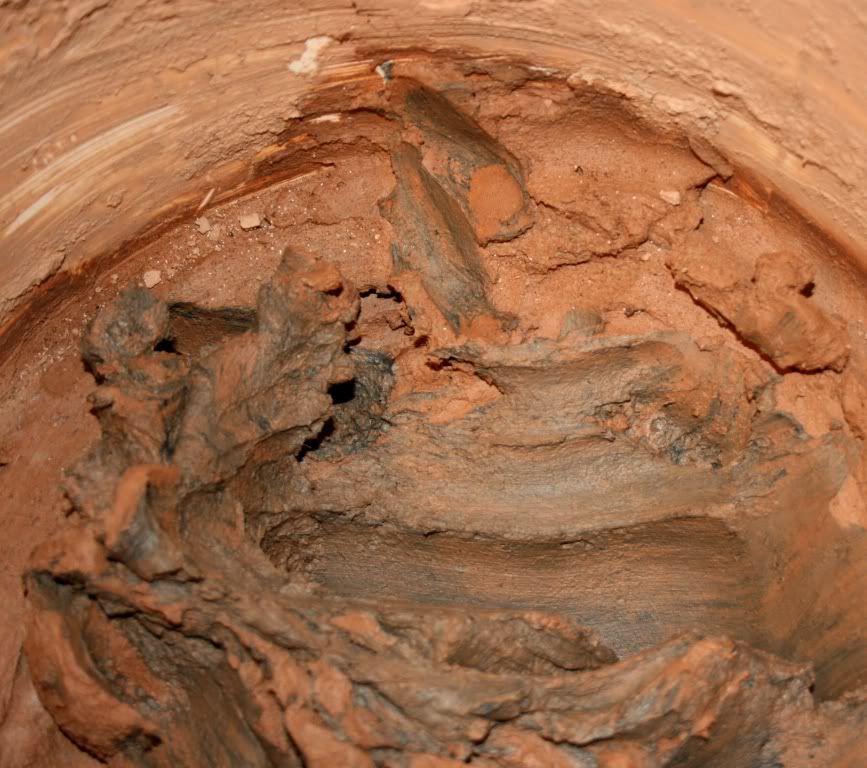 Thanks for any help, and sorry if this has been mentioned in the +330 page clay substrate thread lol.