Discussion Starter
·
#1
·
I have a two orange galacs, i think they are both male, but no real way of confirming the second as he wont call with the other male there. they both sleep in the same hide, even though there are tons of hides available.
anyway on to my story. i have a nice jewl orchid that had some decay in the middle of the leaves, couldnt figure it out. then i see my confirmed male smacking this slug on my orchid eatting at the leaf. of course the frog never was able to get it in its mouth but was funny as hell watching it smack the snail 5 or 6 times
. now i confirmed a slug was in the tank
(and where there is one there is...
). so i wait til 10 min after lights out, grab the flash light and open the door, both frogs in their standard hide, i bent in to start looking and BRRRRRRRRR... i backed up and was in aww how loud he was (ive only heard him call this last spring about 10-12 different times , so not often.) i turned the flash light off for a sec and called the GF over and told her the story... she then asked me "why are we in the dark talking about frogs?" then i regained my train of thought! get the slugs OUT! clicked on the light bent into the 40 breeder found one slug, pulled it out and bent it in again BRRRRRRRRRRRRR! shined the flash light at the frog in the hide , throat still puffed up BRRRRRRRRRRRR... i was like WTF!?!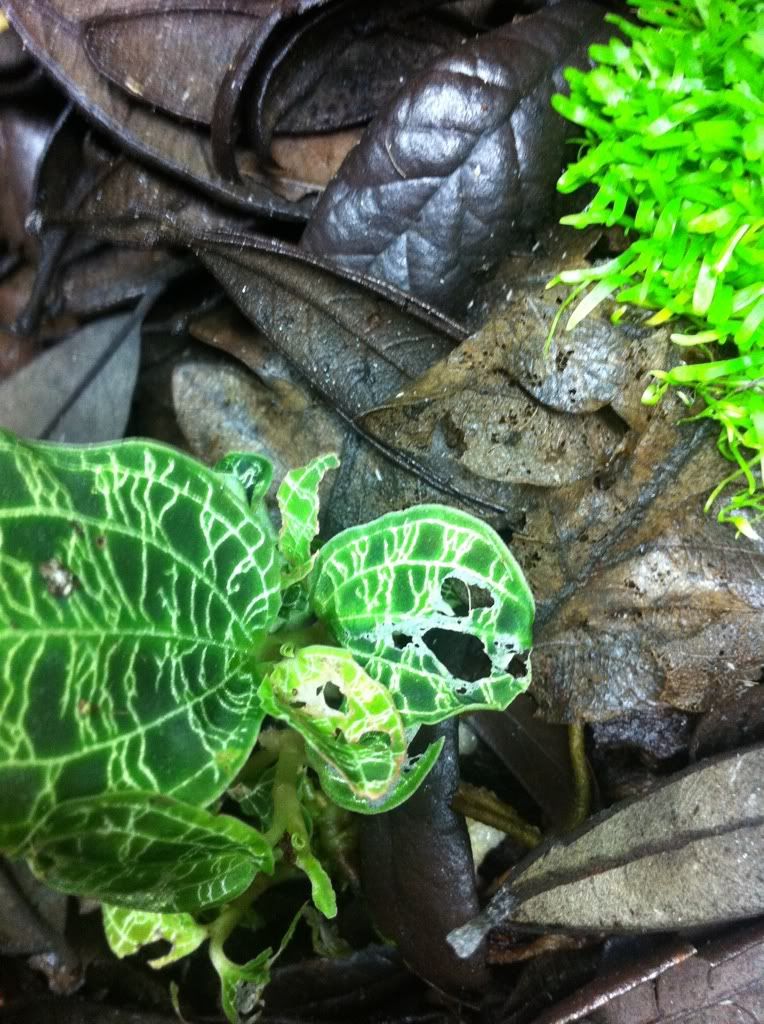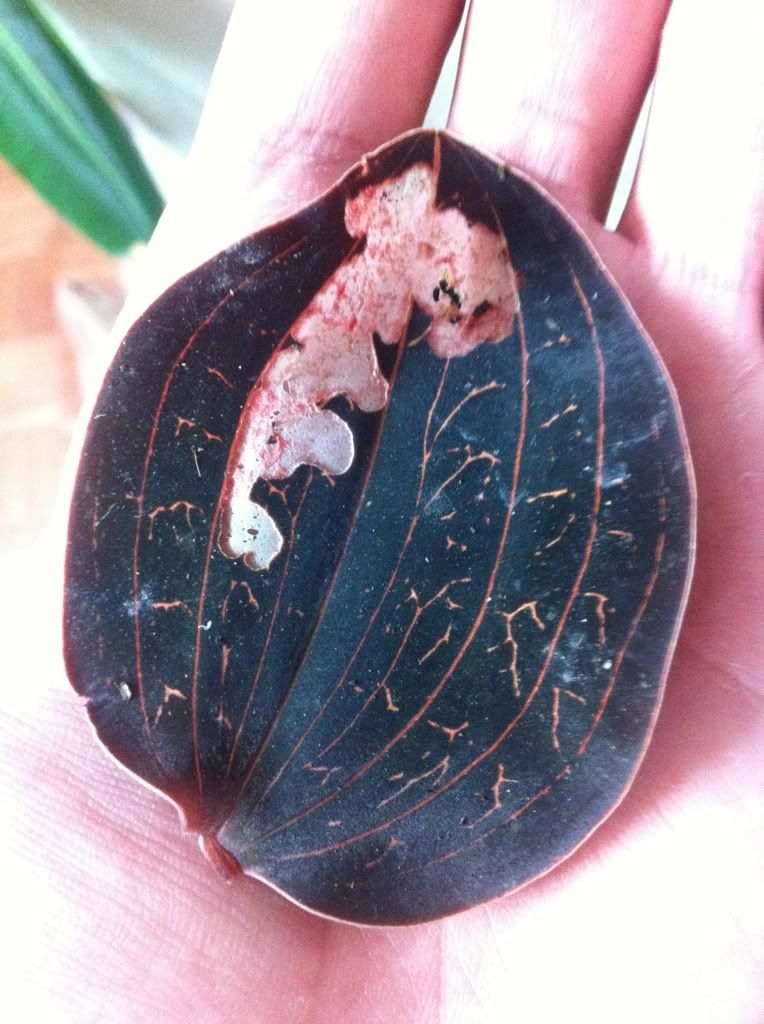 anyway pulled three slugs and i ll keep checking every night for a while...
by the way these are the ONLY 2 plants they have targeted out of the many species of plants in the viv that i imagine would be more palatable.
So do frogs announce their presence ??? i cant find anything in any article about this? when i go in the tank tonight, i assure you a camera will be rolling hahahh, but i hope it wasnt a coincidence.... but well see