Discussion Starter
·
#1
·
I bought an 18" cube about a week ago from another frogger and am trying to break it all down and start with a clean viv. When I got it it was sitting in a backyard shed with no heating. It's been sitting in there for several months under a fluorescent strip light. There were all kinda of plants in there, broms, mosses, etc and they were all dead and brown so I tore them all out. This is the only thing that looked like it had any life left in it, so I didn't pull it out of curiosity. As it's sat over this last week I've misted it and put a light over and what do you know, it's growing! I'm kinda shocked it was able to survive when everything else died (and rightfully so, it get cold here). Pretty cool stuff IMO.
Here's a couple pictures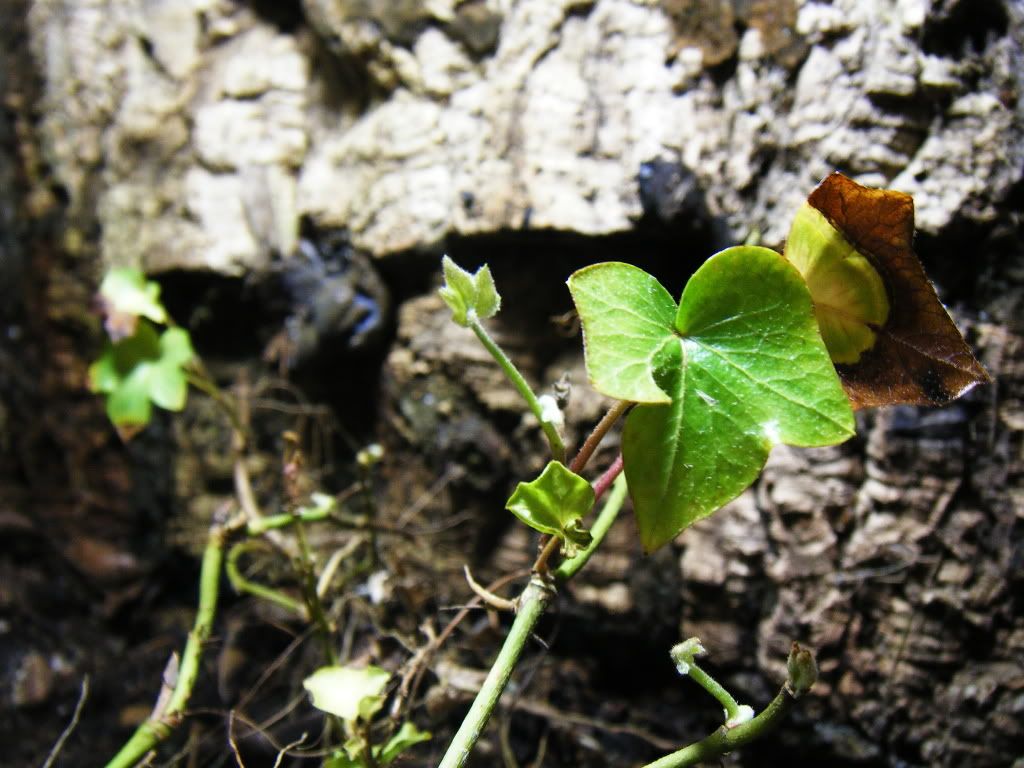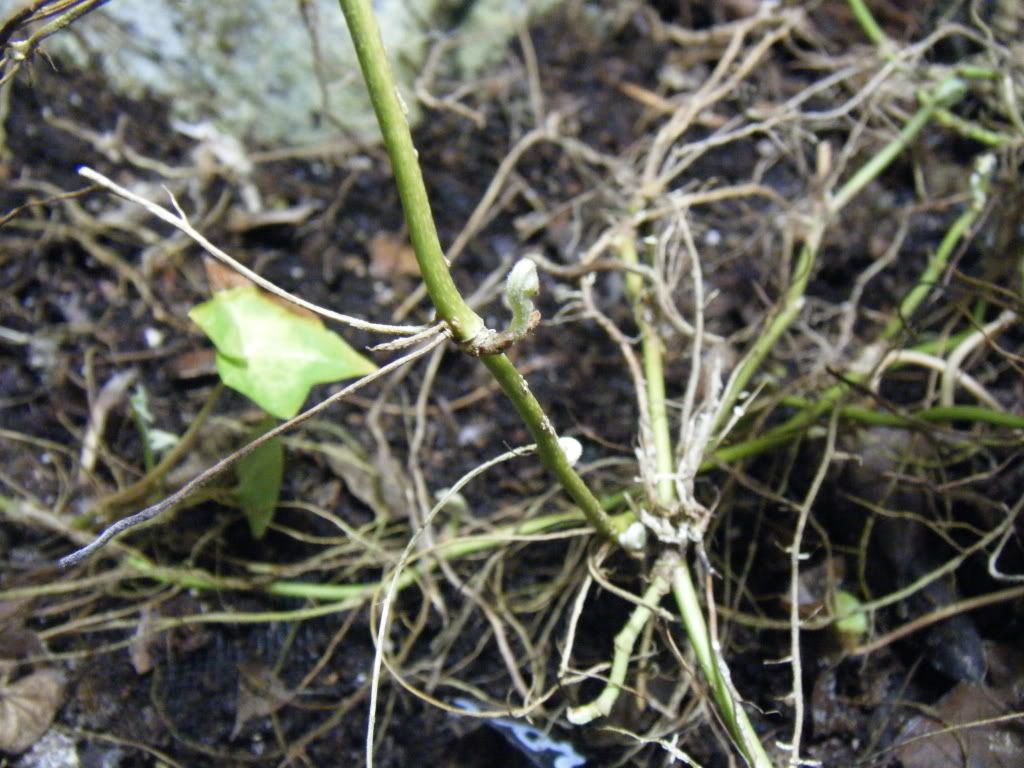 I'm assuming this is Oakleaf creeping fig. Let me know if I'm wrong. I've read that this stuff is bulletproof, but this made me a believer. No watering, no heat, just light during the freezing temps of the winter.
Also, this stuff seems alive too. Any ideas on an id? It's really small. That's a suction cup in the top of the picture.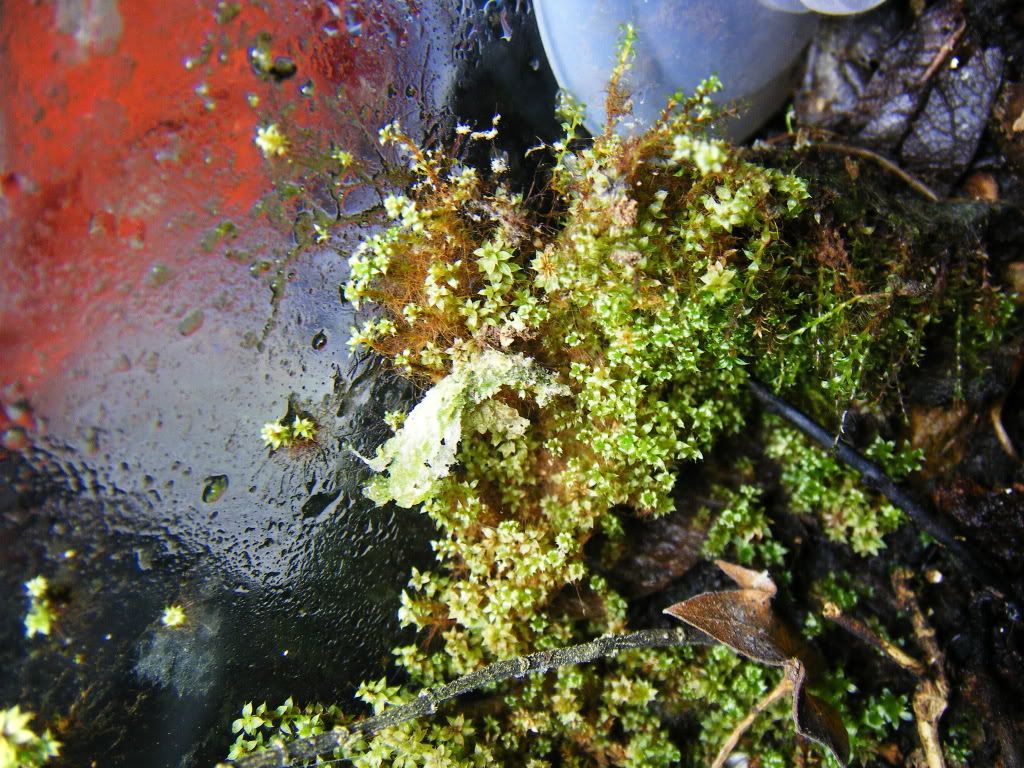 I think I'm going to try and take some cuttings, bleach them, and use them if it makes a turn around.