Discussion Starter
·
#1
·
I went to Repticon and got some broms $4 a piece and Tillsandsias, the one in the middle was $3 and the two top ones were $1.25(I think).
I met up with
Field/
fielsieldnstream
and he hooked me up with some peperomias, a begonia, a bunch of wondering jew lol, and he gave me a small springtail culture. I also bought some of Fields ABG and leaf litter
then I met up with Jason/
itsott
and he hooked me up with some cuttings as well...more wondering jew lol, some verigated peperromias, some vine I cant remember what he said it was XD, some type of fern, some ivy(didn't use), fittonia(didn't use).
two very awesome guys who made me very happy today
so here is all that I wound up coming home with...and only pulled $25 from my wallet...
here is the ABG leaf litter and springs I got from Field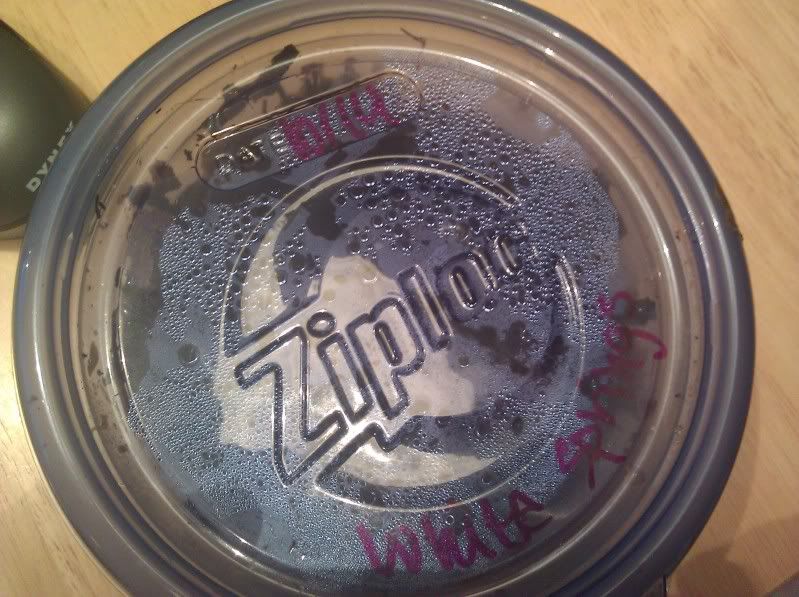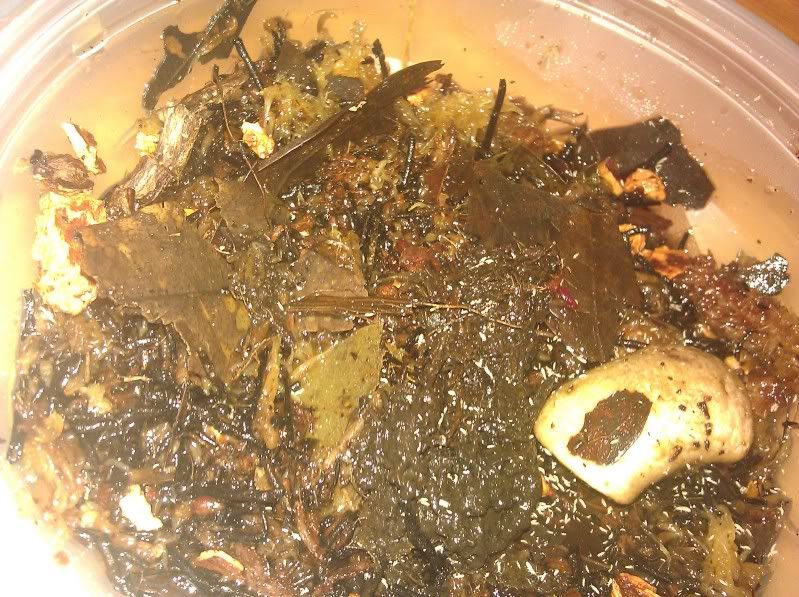 here was the tank before....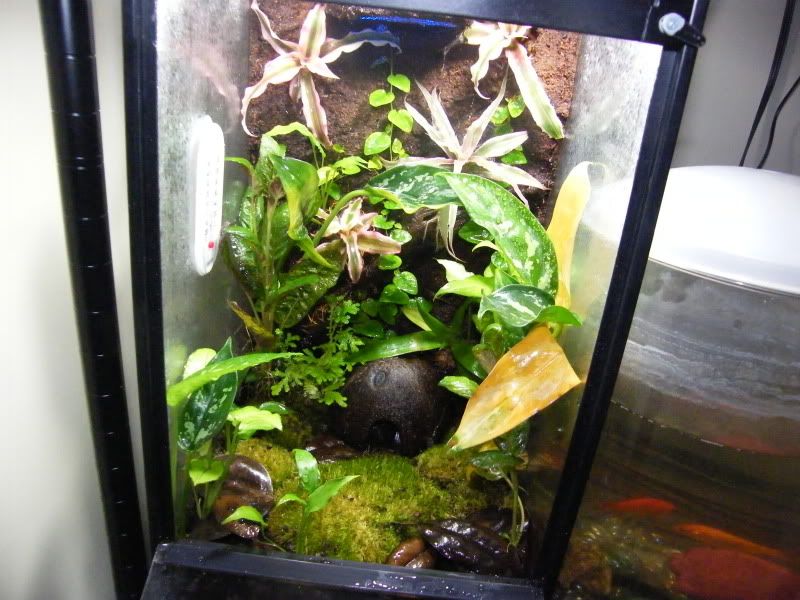 and now the chaos begins
the silicone pulled away from the bottom pane of glass cause I wasn't using my brain and didn't think just to remove the top glass.
-____________________-
then I go to Ace and they didn't have good silicone so I opted for epoxy...I called ahead of time and they said they had marine epoxy but nope I get there and there isn't any :/
the tear down...
testing the arrangement...looks good...what do you think?
arranging more plants...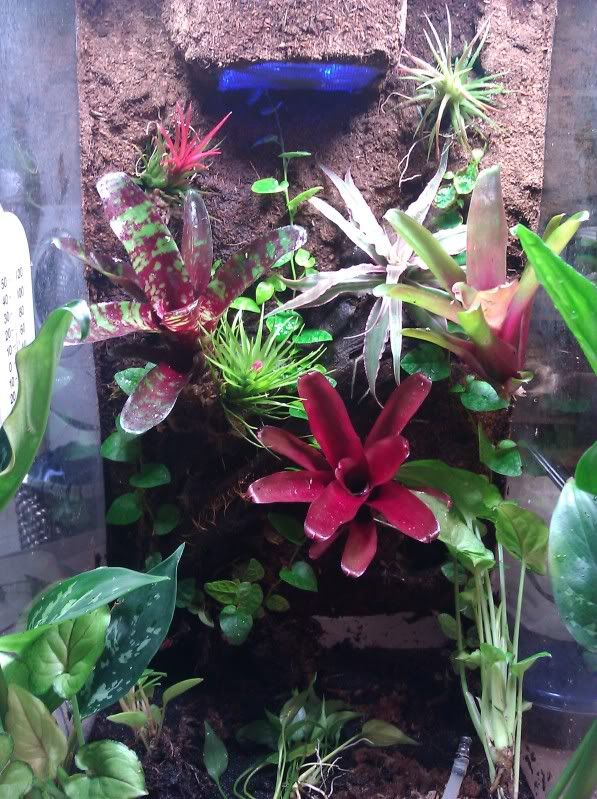 now I will show you the plants the the full take shot for the finale.
need help to ID some scientific names and the broms....
this is my fav brom even tho idk it's name XD. been wanting one since I saw it months ago....I'm so happy I found it
love this one..needs ID
this one I liked as well...this one and the one above had stolons so I just shoved the stolons into the background.
shoved into the background..
here is the Tills
this one will grow upwards so I put it here and it will grow up towards the fan..Tills need lots of air movement in case ya didn't know. Needs ID.
this one is very colorful and shoots blue flowers...
I broke one of the leaves :'(
I think this one is different than the one above although it was in the same basket I think it was there by accident so I grabbed it hoping it's different than the other.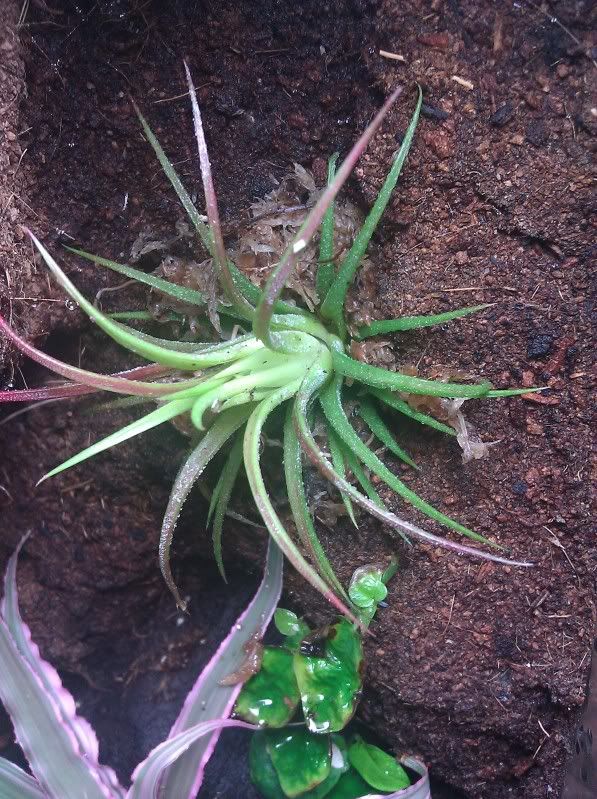 here is a close up of the the broms
begonia...given to me by Field/fieldnstream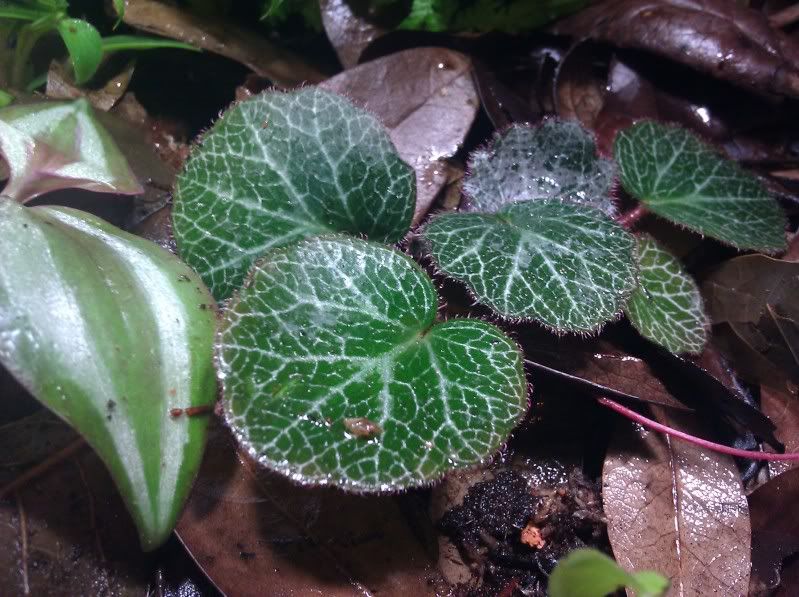 verigated peperomias? give to me by Jason/itsott
front of tank
back right corner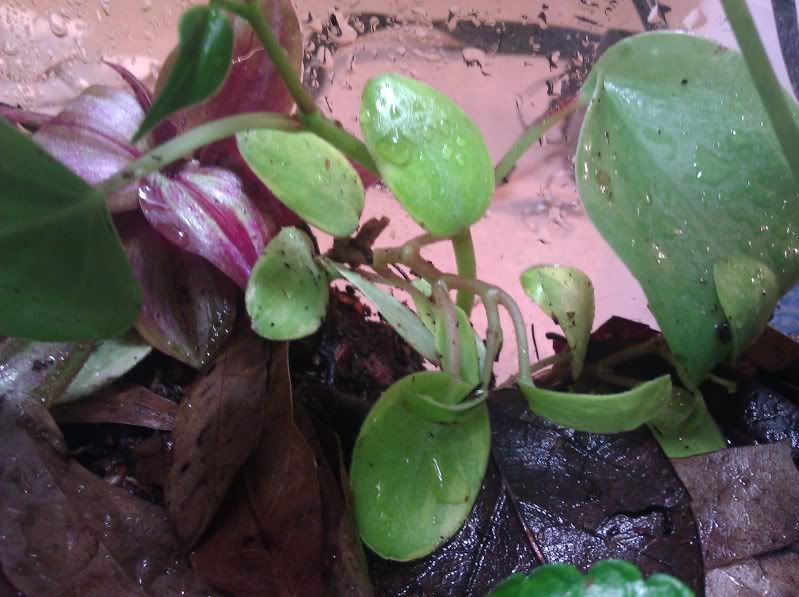 pilea creeping charlie...given by Field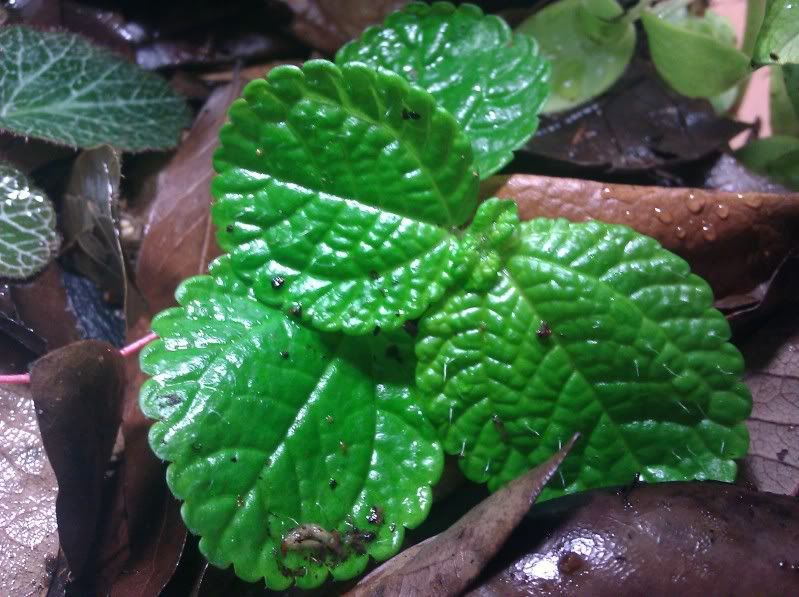 wondering jew in the back right corner and a pepromia glabela on the right (Field)
another wondering jew (Jason)
a peperomia....ID? (Field) and umbrella plants to the right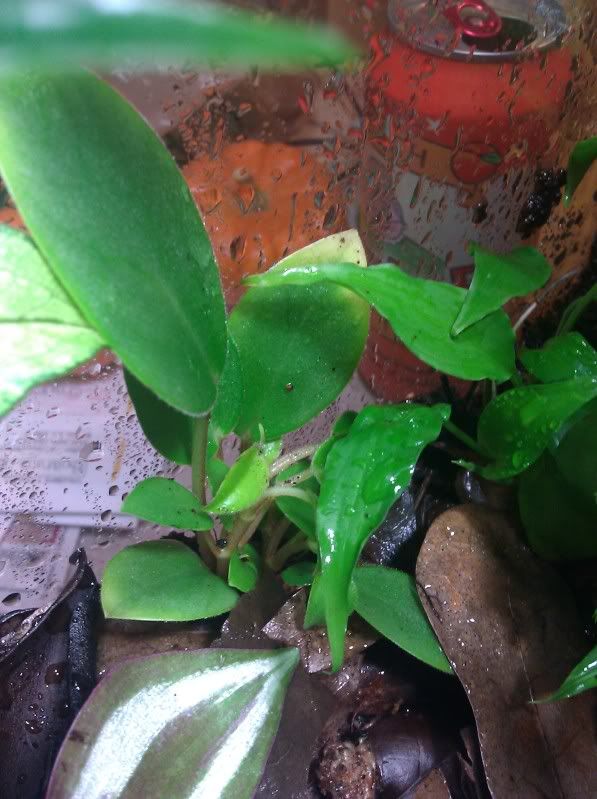 2 types of ferns...one bought a Petsmart and the other given to me by Jason.
they looked droopy when they first went in last night
here they are today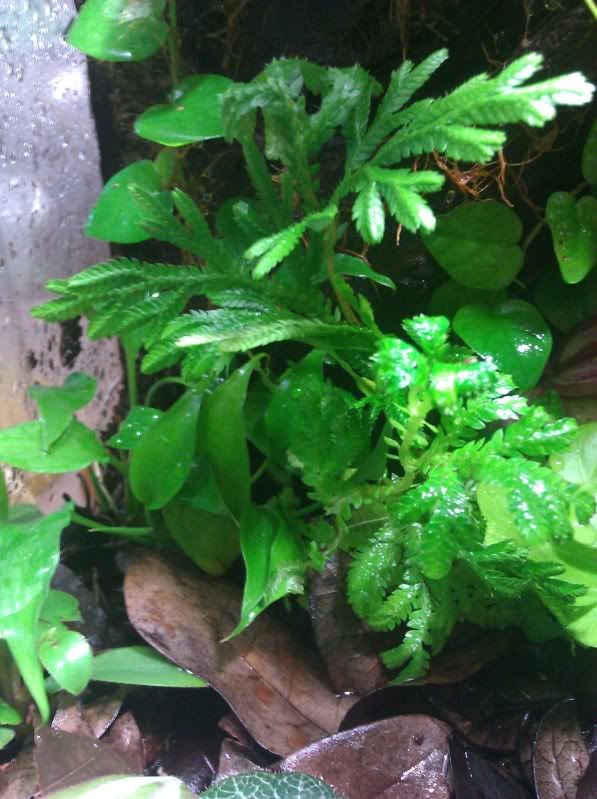 here is that vine that I cant cant remember what it's called given to me by Jason it is sorta behind the till...
here is some FTS
from the top...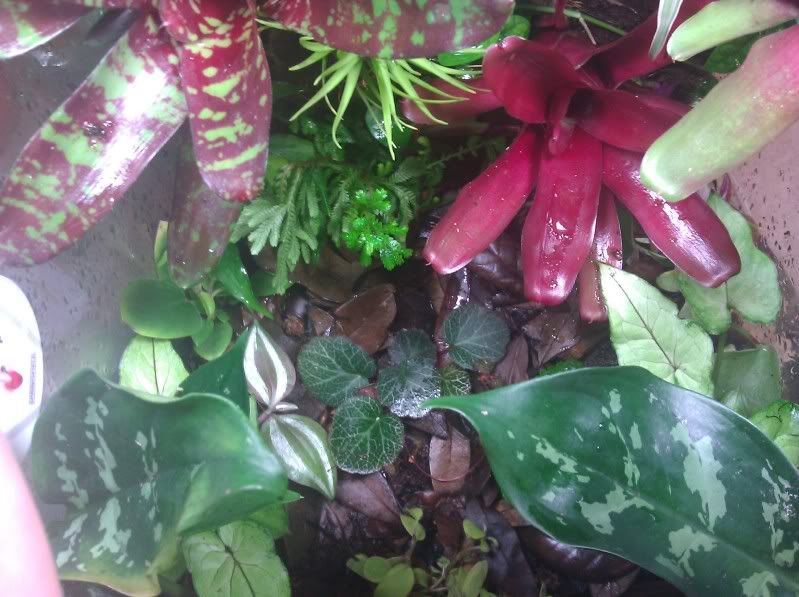 here is a pic I just took and you can see that the ferns have straightened back up...
what do you think???
please rate my thread....thank you
hopefully I'll get a pair of thumbnails soon