Discussion Starter
·
#1
·
This little guy had been developing perfectly as far as I could tell, crawling out of the water off an on during the last 4 or 5 days, and then I found him this morning fully out of the water but ballooned up like this.
Here's a pic of his tad tank that I took him out of today: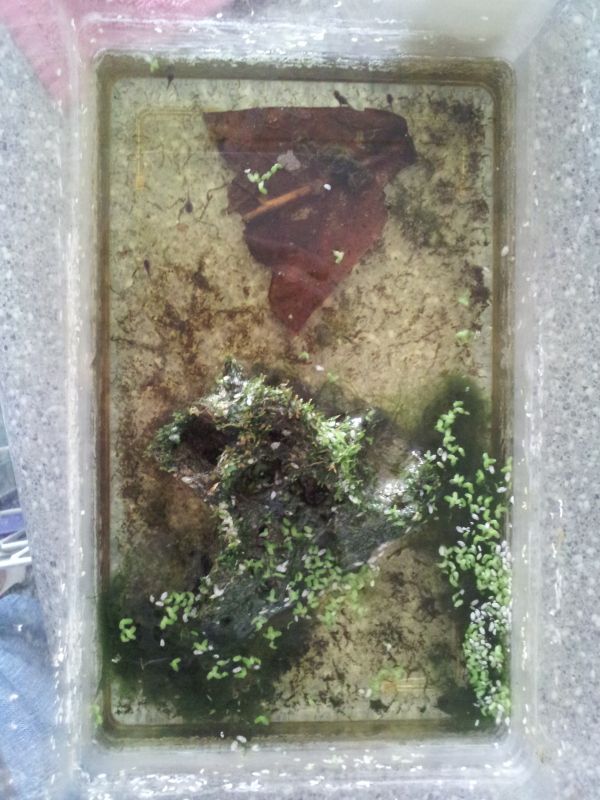 It is aged tap water in a small critter keeper with an occasionally replaced indian almond leaf, java moss, duck weed, and an aquarium rock. It's kept at room temperature where my house thermostat is set up to cycle from 67 to 74. Several other tads have morphed out successfully and healthy from this same tub.
I am, as soon as this is posted, running out to the drug store for some pedialyte. The frog is currently in a ff cup with dampened paper towel lining and a less-dampened paper towel crumpled for cover.
Our only local vet does not work with (nor seemed interested in) amphibians or any exotic pets, but I will start searching for vets elsewhere in Missouri. I fear not being able to get to one at all though.
Any advice is welcome!