Discussion Starter
·
#1
·
So I realized I have never taken the time to shoot pictures of the entire process while building a Viv and figured why not start now...
This 24"x18"x24" Exo will house my trio of Benadicta once its fully planted, seeded, and the little guys have grown up a bit.
First step was to coat the glass with a thin layer of Brown GE2 Silicone (I use old business cards to spread it as thin as possible).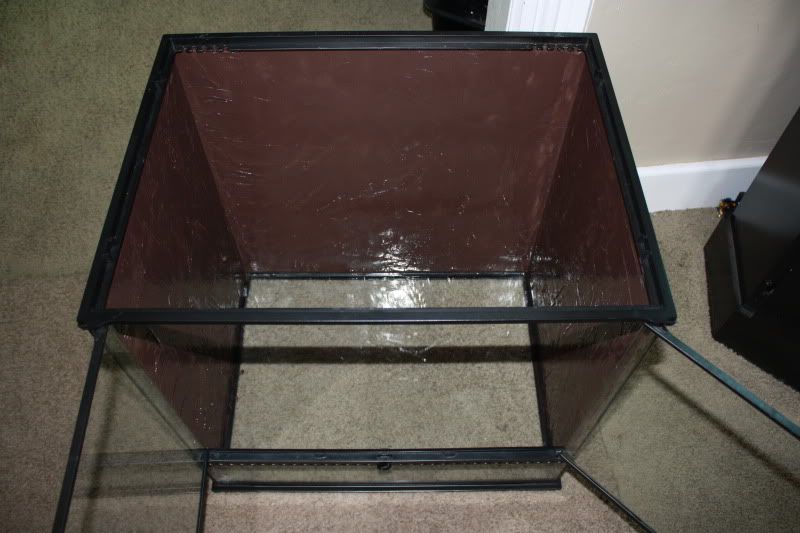 Next was to create the false bottom.. I made the structure out of eggcrate and left a little space (about and inch) between the false bottom and the front of the tank (this will be filled with pea pebbles and hide the false bottom). I bring the eggcrate as snug as possible to the sides and back of the tank (I will fill in the small gap with Great Stuff once it is screened and in place).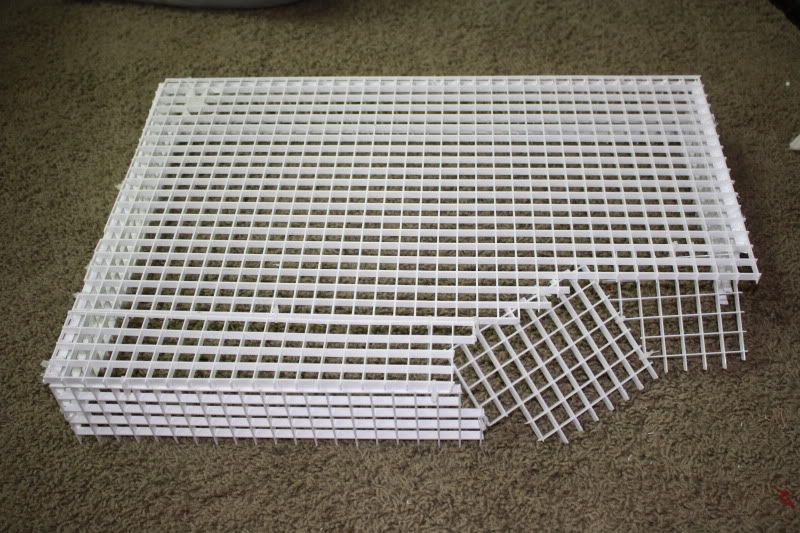 Once I had the false bottom fitted and zip tied together I used black screen and wrapped the whole structure, using more zip ties to hold it together.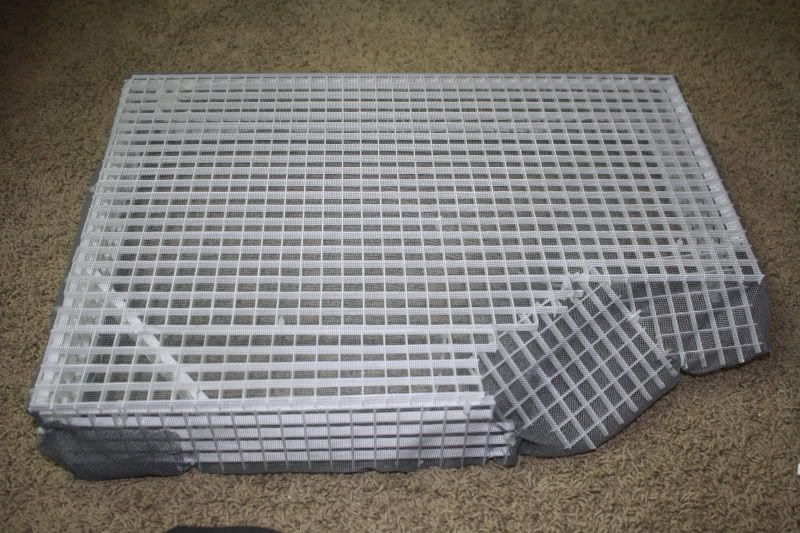 I added a second tier of egg crate to bring the root structure to the top of the tank (the next couple pictures will explain). I also used a small ammount of Great stuff to secure the false bottom in place and make sure nothing could get below.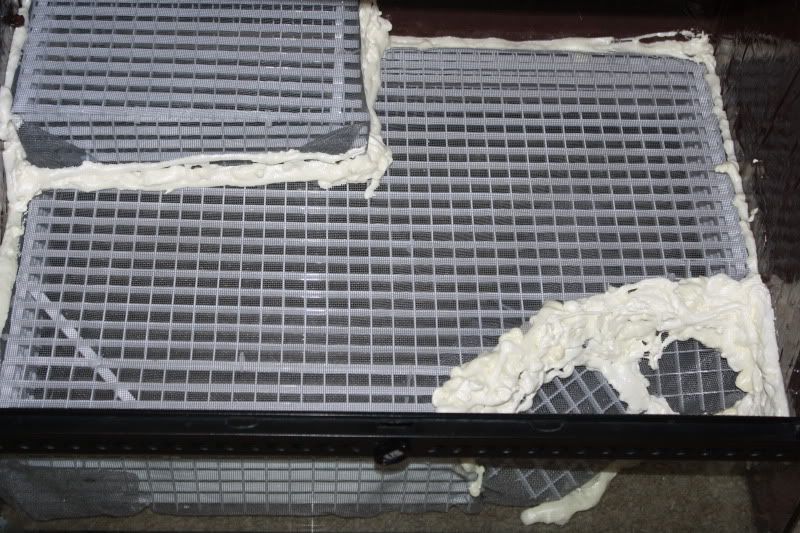 I wanted to create a Tree Butress effect and decided to use some larger pieces of plumbing for the basic structure.