Discussion Starter
·
#1
·
Something to keep in mind. I just built the structure of the pond/waterfall/background. The viv is my mothers for whom I'm doing all the leg work (which is fine because I enjoy it
). She painted the rocks/waterfall/background and picked out and placed the plants and will also pick the frogs. I might have done things differently, probably would have made the structure a lot different, but I think it still looks nice.
Waterfall: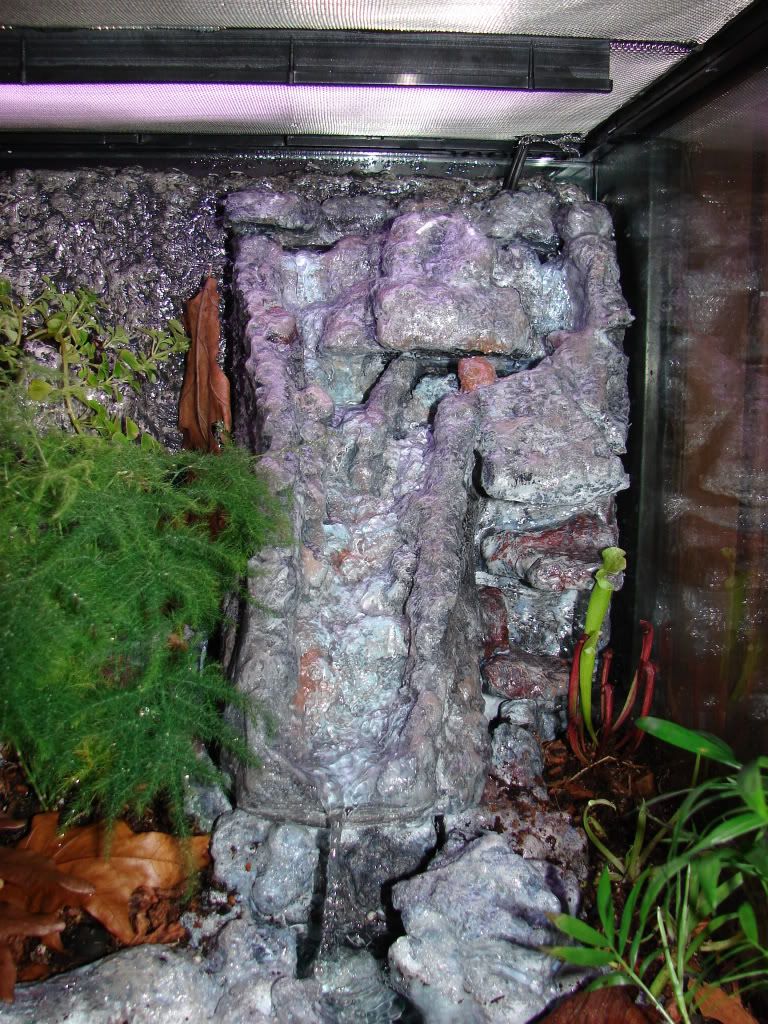 Pond:
The substrate is a bottom layer of Turface and the main soil is something as close to ABG mix as I could make. The waterfall is a separate piece from the pond which allows easy access to the pump. The structure of the pond and waterfall was made using the styrofoam/grout/sealer method.
The lid of the tank, which is an Exo-Terra cube, has been glassed over. I also have a bunch of FF cultures going: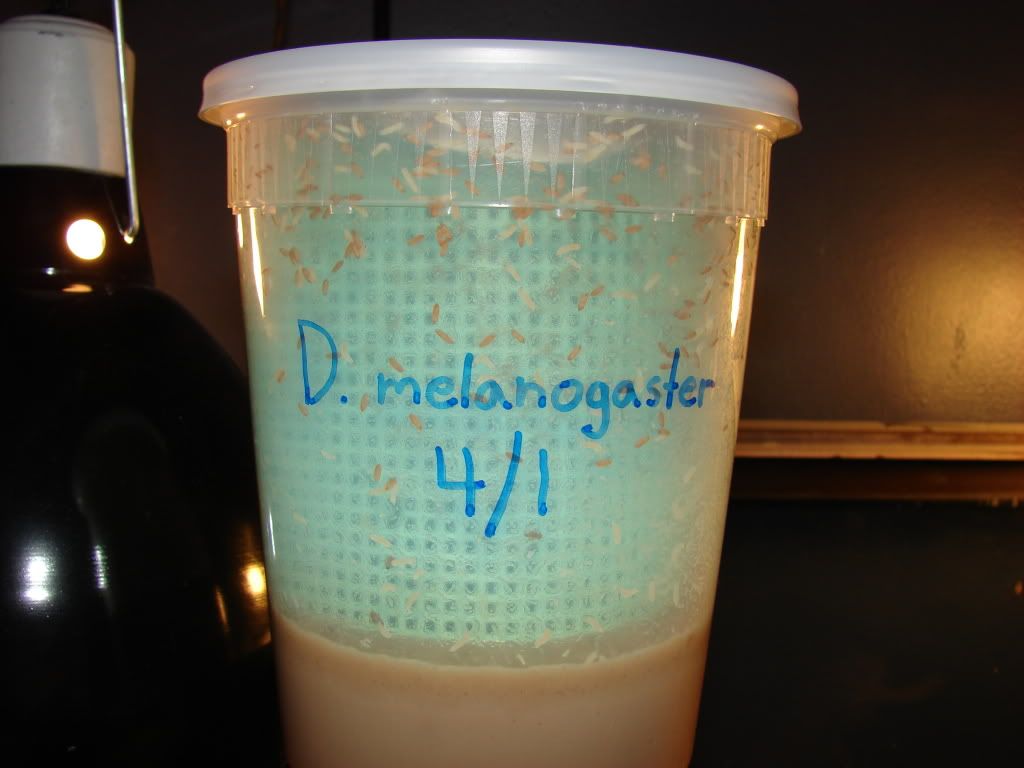 Those are booming so there should be plenty of flies for the frogs (actually there are 9 melanogaster and 9 hydei cultures
). Springtails are also ready to be added.
Any suggestions or comments are welcome. This is my first build of this nature so go easy