Discussion Starter
·
#1
·
i have a few questions i believe some of you experts might be able to help me with.
1. My 2 cryptanthus "ruby" offsets are not taking root. What could be causing this? I have one directly in the substrate at the bottom of the tank and one a little up higher on my fake tree root thing sitting on some damp beaked moss. These have been in my viv for 7 weeks or so, and everything else in there has rooted very quickly and taken off. There seems to be no signs of new growth on these offsets, except for the fact that the one up higher has turned a bright ruby color while the one lower has lost a bit of color. Here are some pictures
The more colorful of the two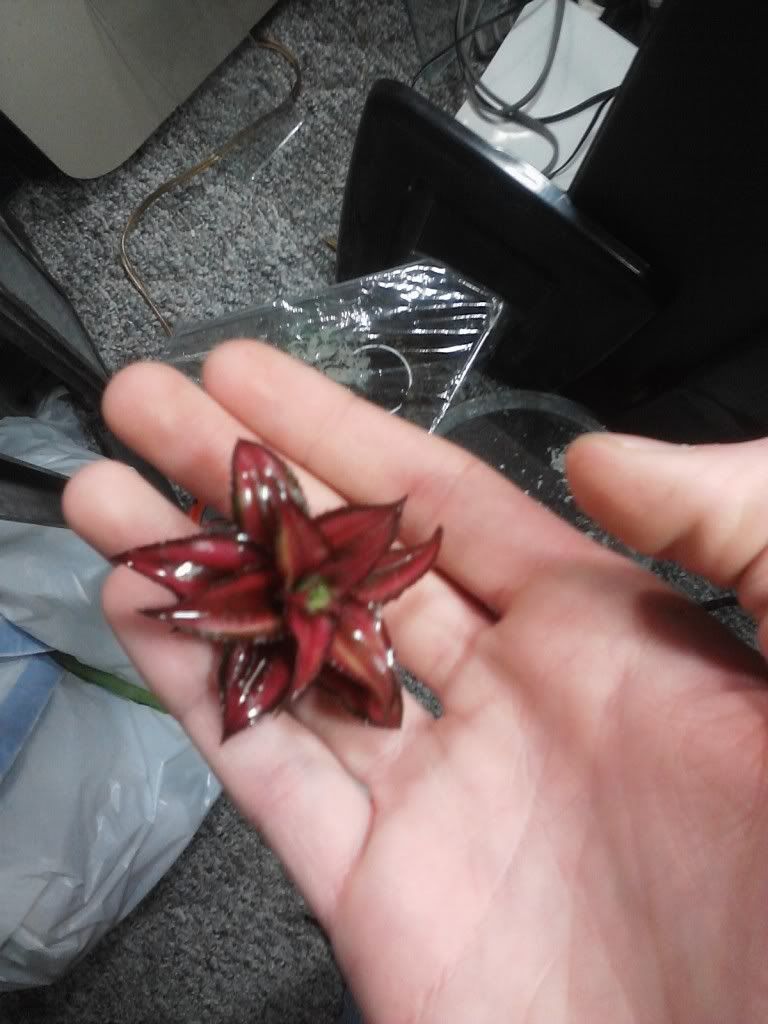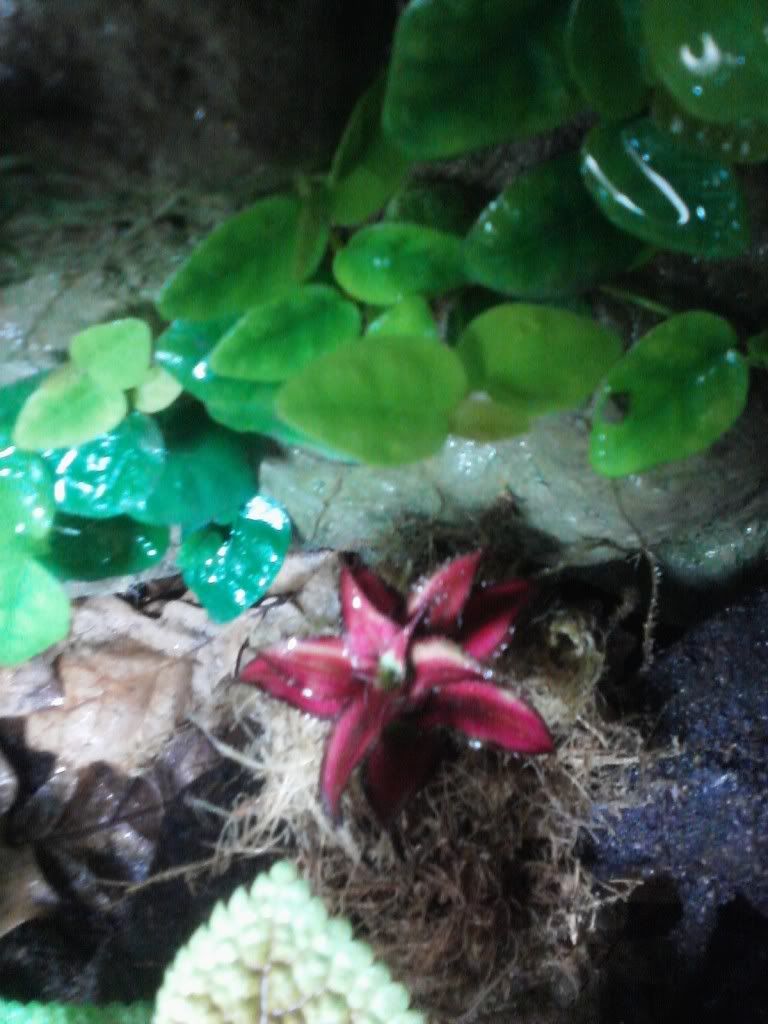 no roots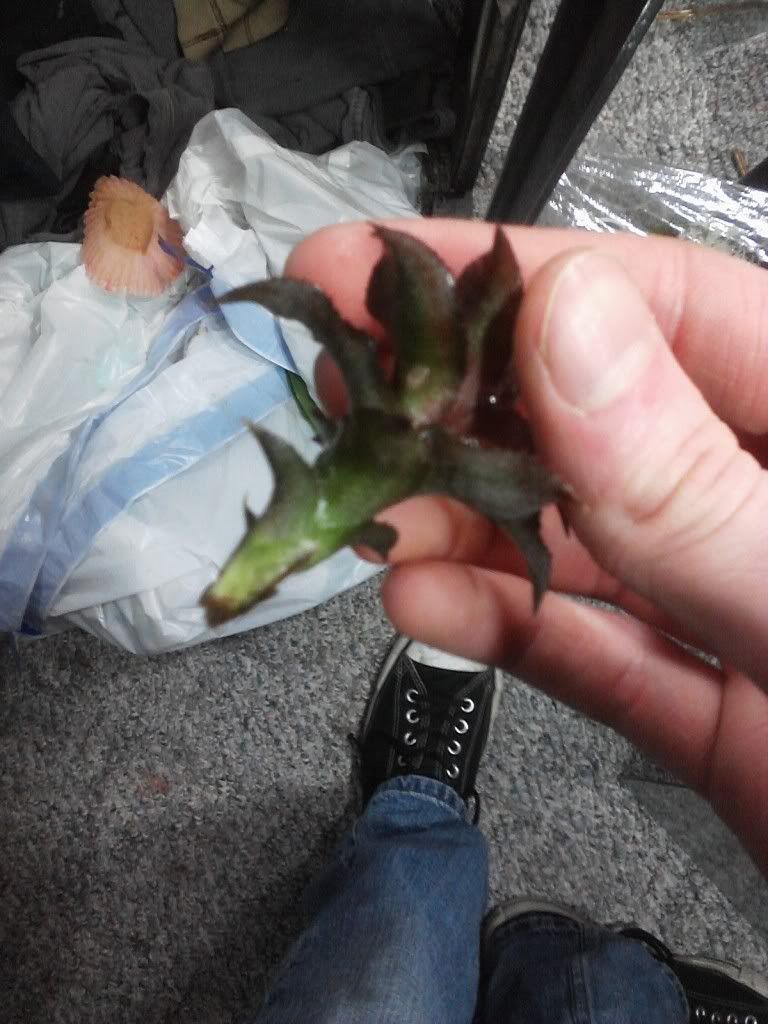 2. Next question is kinda the opposite. I have some pilea "moon valley on the right side of my tank and its growing pretty huge. I'm not sure if i want to keep it there or replace it with something else. It has already bloomed for me! (by the way what is the dusty stuff they explode out of their flowers when they open? the other day it looked like mini smoke bombs going off in there hahaha) I guess this is more of an opinion question. I guess i could trim it down and make it more bushy. Any suggestions? I'm just nit sure i like the look of it. here are some pics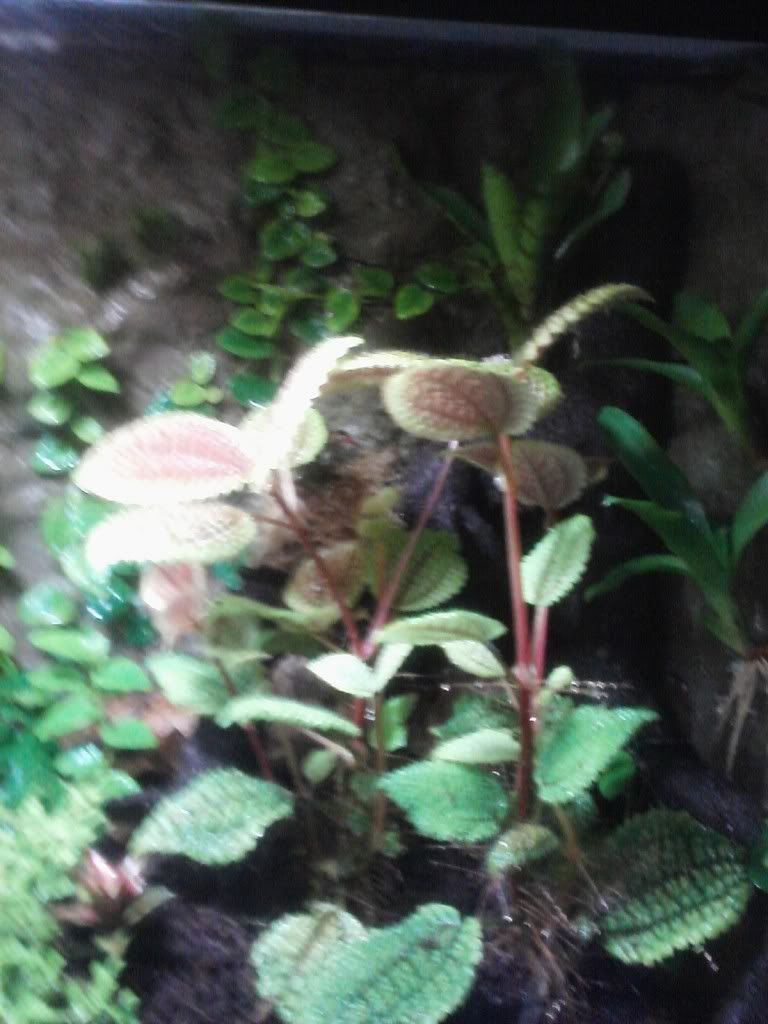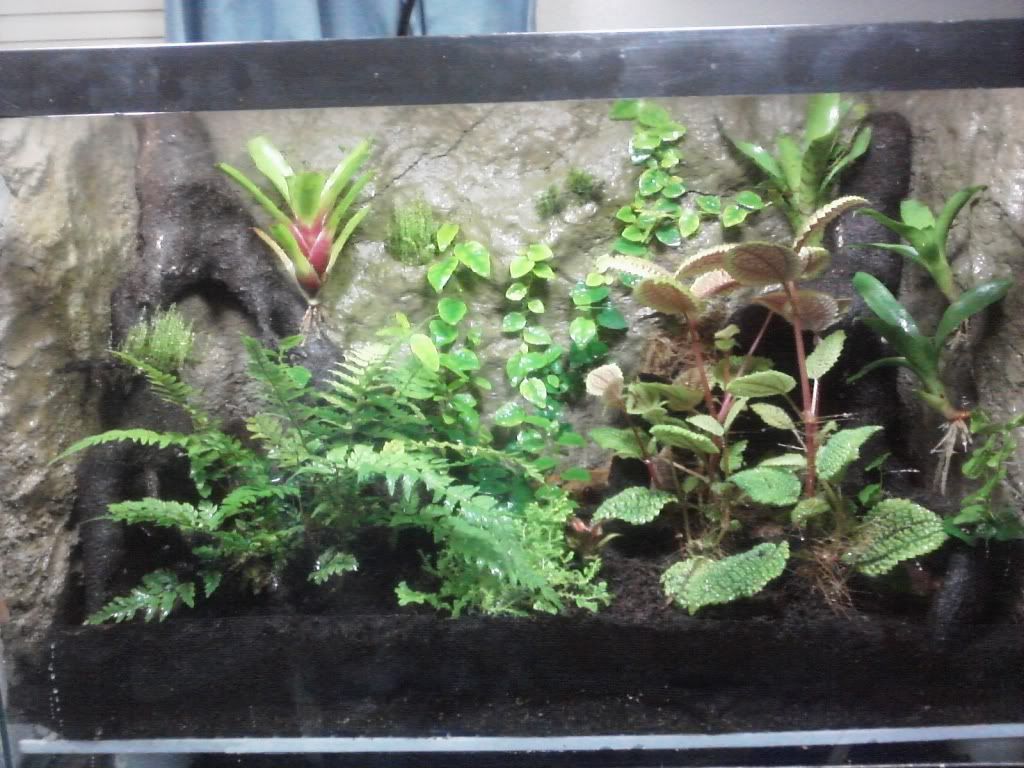 3. Alright last question for today. Does anybody have an ID on this brom? I picked it up at walmart for 5 bucks, but i have no idea what it is. My best guess it neoregelia "purple star". The full grown ones were probably 24" in diameter and a little deeper purple. Its not goin in a viv, but i thought it was cool so i'm trying to grow it in a pot w/ zilla jungle mix substrate just because it drains really well. It is in a corner of our house that has both a north and east facing window, so it's getting plenty of light. Here is the only picture i have of it.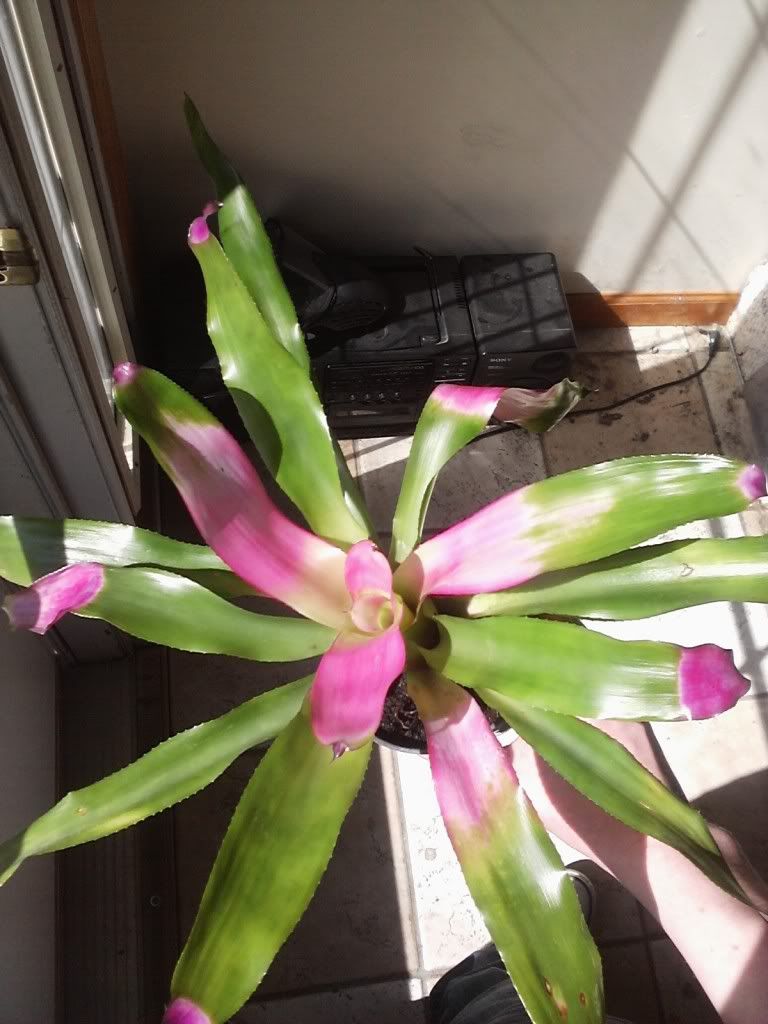 Sorry about the horrible picture quality. These were taken with my crappy phone. Maybe one day i will own a working camera bigger than 2 megapixels
By the way this is my first viv, as well as first experience with darts, so if you have any suggestions or comments, don't hesitate!
Thanks in advance!
Ryan