Discussion Starter
·
#1
·
Ok, as some of you know, I had a little mishap with my planned frog room. With the missus and I thinking of adding to our family again I've decided to scratch the rack and get something a little different.
I picked up this 92 gallon corner bowfront tank today. It came with a Current Nova T5 HO fixture, a glass top, and a massive Ehiem canister filter (might be too much for this tank! Trade anyone?).
I have plenty of EcoWeb and cork bark for a background. The only trouble is going to be making use of the space throughout the middle portion of the tank.
I would like to do a faux rock wall waterfall/drip on the right side into a smallish pool.
Here it is in our bedroom: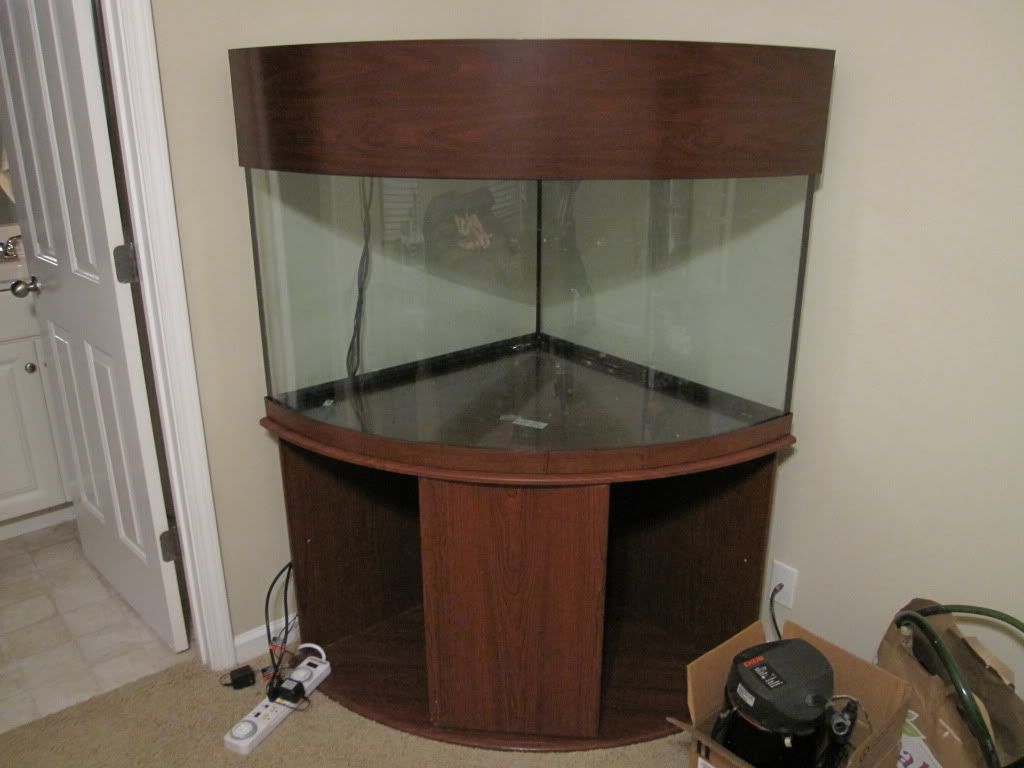 Here are some of the plants that will go into it. I have some hoya around here somewhere and another 10gal tank full of broms.
I'm not 100% set on how I would like this to look. I will probably throw in all the wood I have along with come cork bark on the back wall and see how it looks. I might have to go the fake tree root system route. I am going to clean and sanitize it this weekend, as well as test out the canister filter to see how low I can set the flow rate.
It's going to take a while to get all the hardscape, ventilation, and drilling done. Not to mention the planting!