Discussion Starter
·
#1
·
Okay, here's the story...
After 10 months of having my 90 gallon done up nicely, it was plagued by mold. This stuff was nutso how quick it took over the entire aquarium and started killing off my plants. After a couple days, I realized that I needed to get the frogs out of the viv and into a safer place, so they were yanked out and put into a temporary setup.
I then completely gutted the 90 gallon and got it cleaned of any debris. After making sure that it had been cleaned as well as possible sanitized as well, I can finally begin rebuilding everything.
Having built the 90 up less than a year ago, the whole process is still fairly fresh in my mind and there's quite a few things I would change as well as new design cues.
Here's a few pictures to kick off my build thread:
As you can see, I've already found a very nice center piece of driftwood. Due to the brace in the center of the top, the driftwood turned out to be a real pain in the *** to get it into the aquarium. I ended up needing to cut one small piece off to get it to fit into the viv, but I cut it so that I can reattach later on down the road and no one will be the wiser.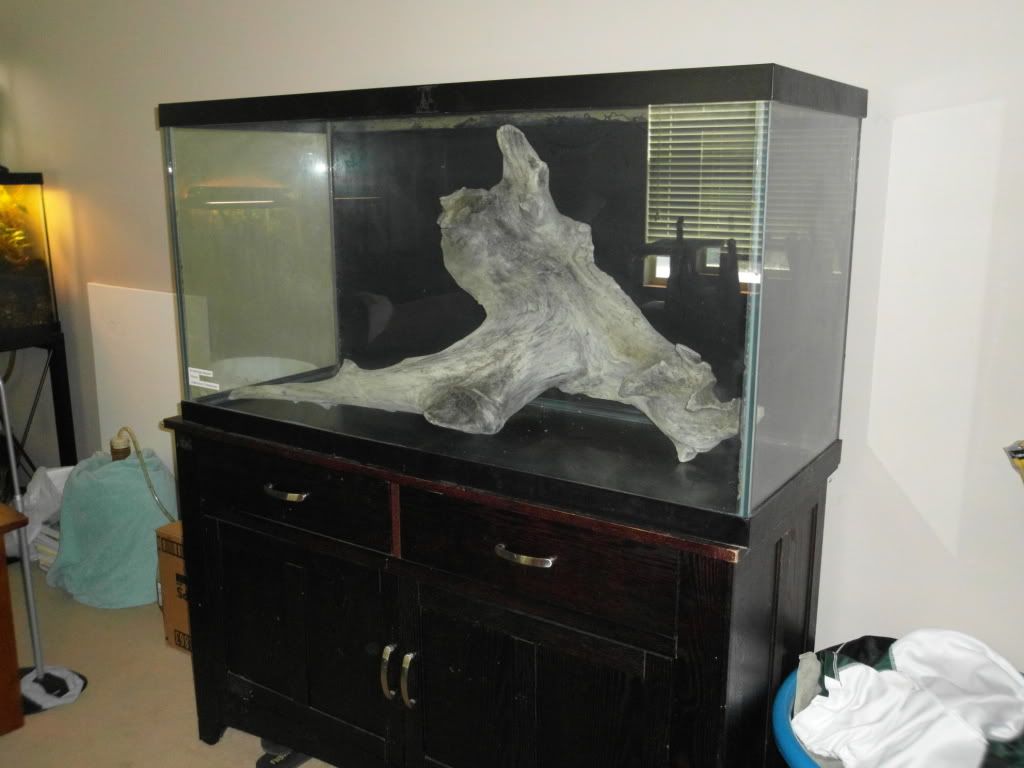 Here's a shot from the side. You can see that the driftwood takes up a very large of the aquarium including space from front to back. I think it will really give the hardscape a good depth to the viv. There is a hollowish part behind the driftwood that I'll probably seal up once I get started on the background. I think I'd prefer that the frogs stay out from behind the driftwood.
Now for the false bottom, I've decided to go a bit different route than most of the viv's I have seen. Money and weight wise, I think hydroton is probably my best choice as I don't trust egg crate enough to support the weight of everything on top of it. I also wanted a way to be able to siphon water out from the bottom without too much trouble or anything plugging up the siphon. I decided to use 2" PVC on the bottom with vertical posts and caps that are removable. When the water level gets high enough, I can dig down through the substrate just a bit, remove the cap and then put my siphon tube into it to suck the water out.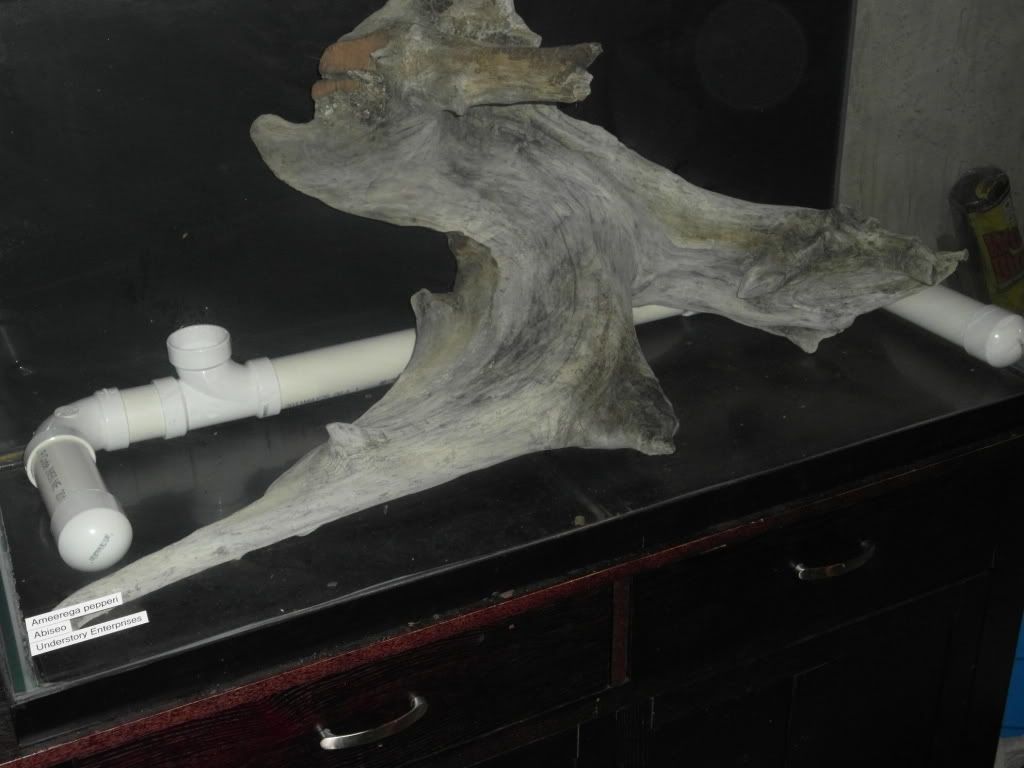 Here you can see that I decided to tilt the vertical posts just a bit to allow for a bit deeper background and a bit easier on removing the caps and siphoning water.
Well, guys and gals, that's where I'm at right now, but hopefully I can get some more updating done throughout this weekend. It's definitely a work in progress, but I'll be sure to add more pictures as I go.
-Matt
PS. Sorry for the dirtiness of the glass on the viv. The flash on my camera really seems to bring it out and I'm really just too lazy to keep it crystal clear for pictures.