Greetings!
Got an opportunity to work with some decent space. A plywood viv of 120*60*160cm (47*23*63") is planned. Living zone for DPF is 120*60*100cm (47*23*39"). Going to cover all inside with epoxy.
Still searching for plywood thickness. Looks like 18mm (0.7" or as you say 3/4") will be enough. Running all over the city to catch best price for materials etc.
Prepeared a sketch with
Google SketchUp
.
Front tank shot should be like this*
*please not i didn't draw front glass, front doors & upper lid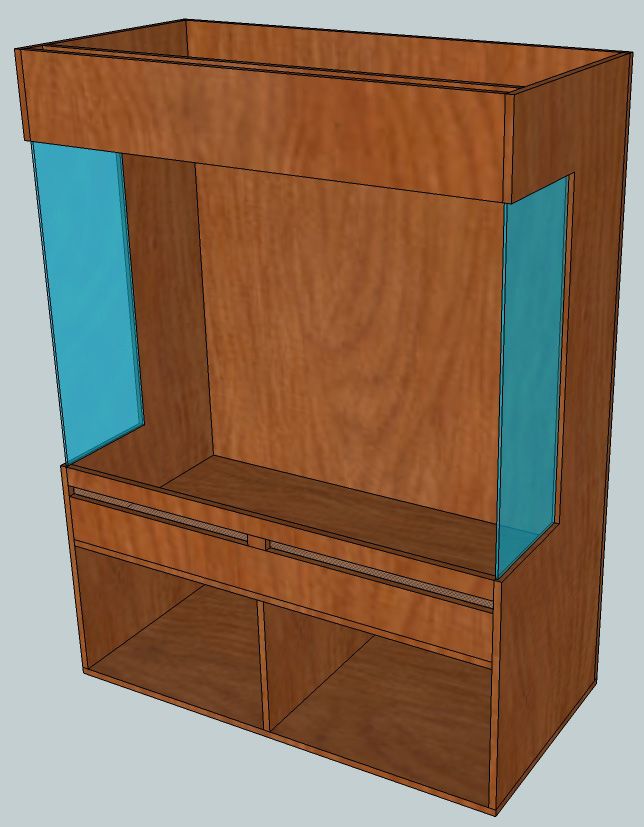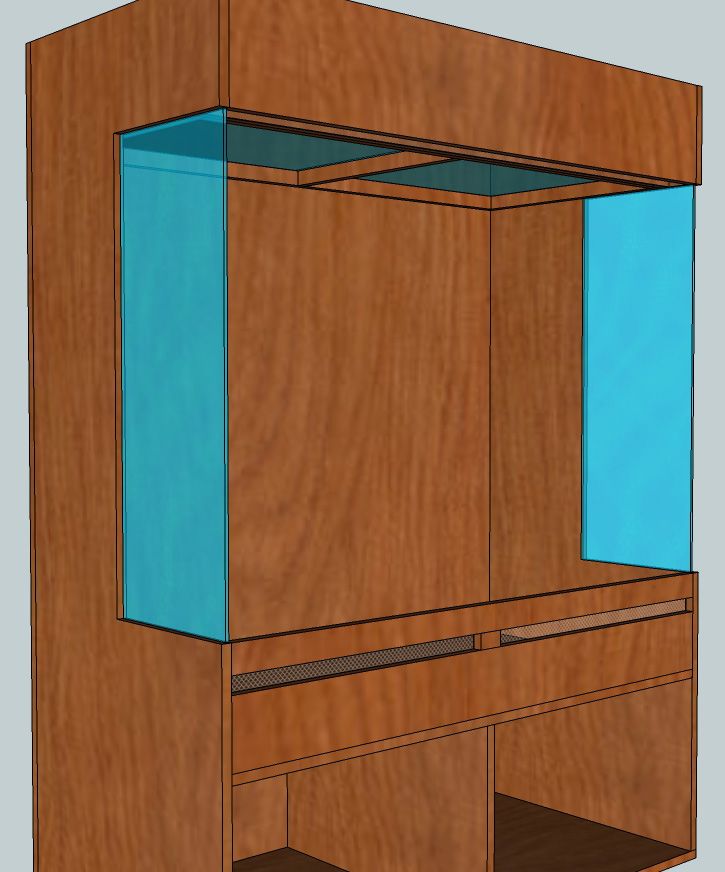 Front bottom ventilation is rather simple.
Just wonder if it will support the glass. That's why there is a block in the middle.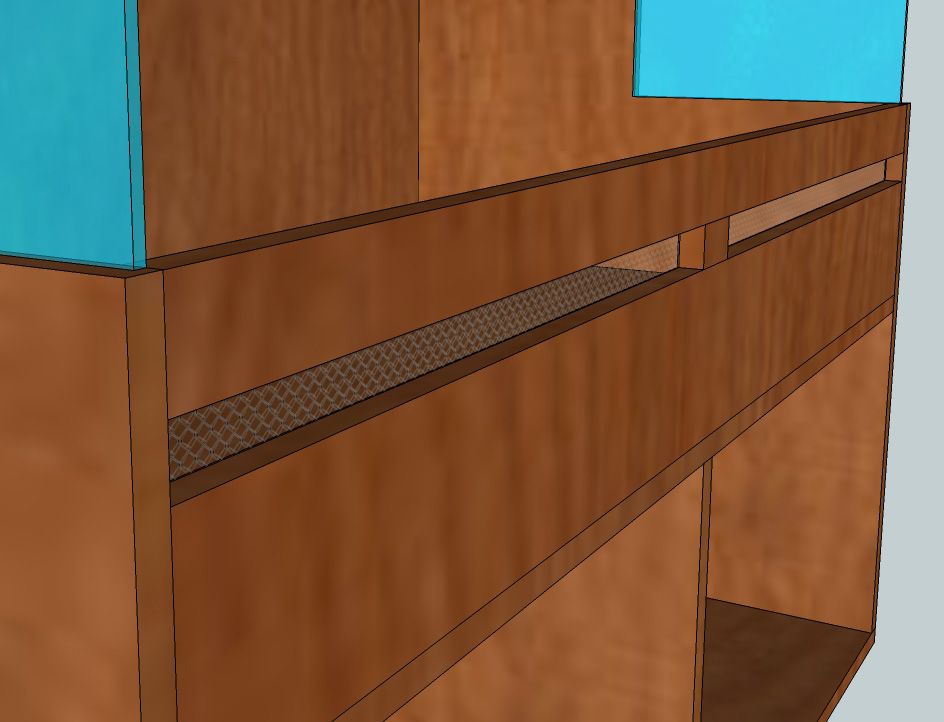 Upper ventilation is above front glass. Rather tricky idea, but I think it might work. It's between two rails. Second rail makes a space for lights & covered with lid.
The bottom view on both ventilations. Also a ledge on the perimeter for upper covering glass.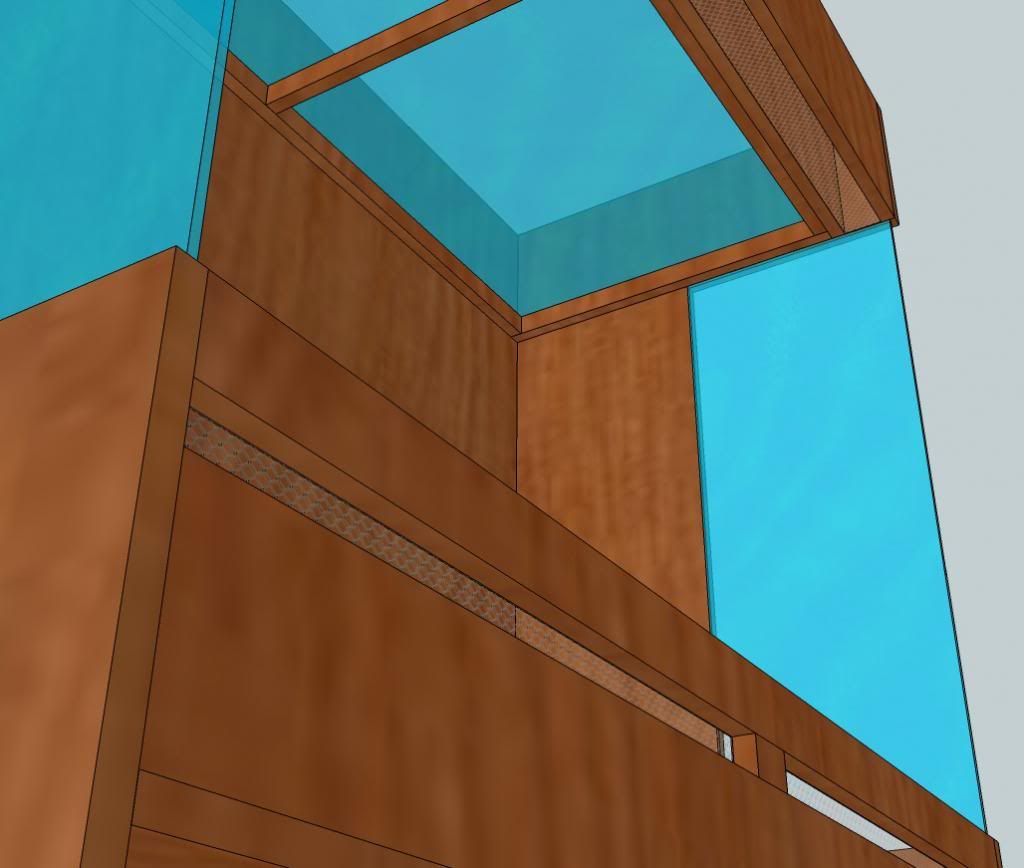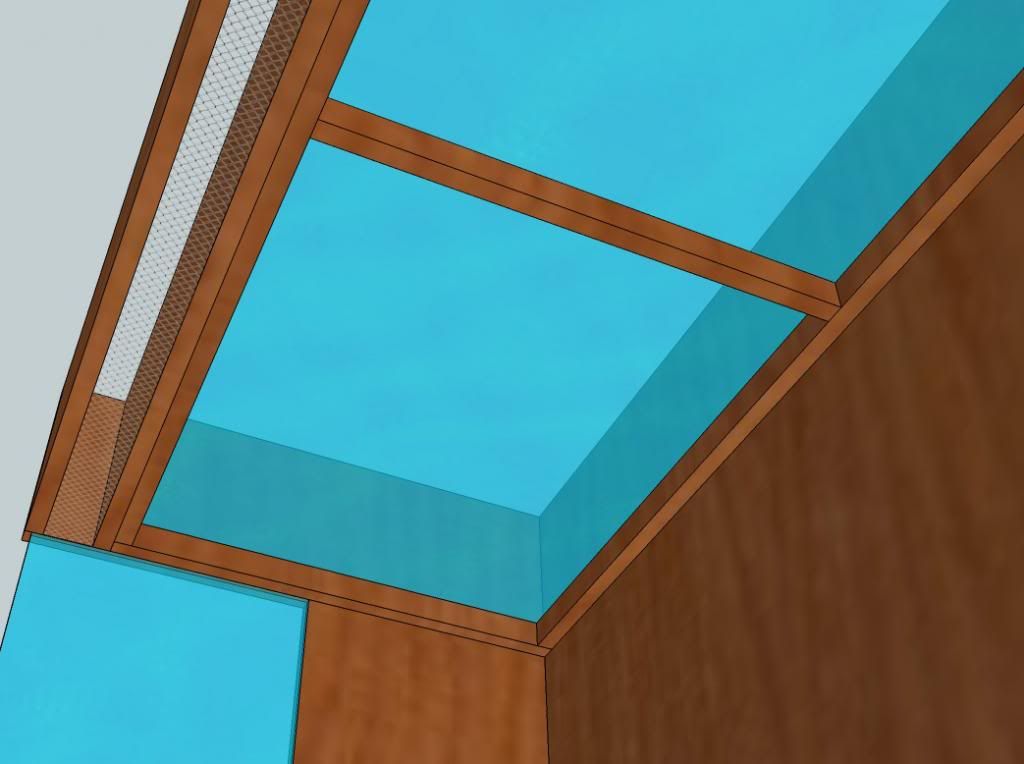 Space for lamps is about 17cm (6.6"). Also upper lid is planned just didn't draw it here.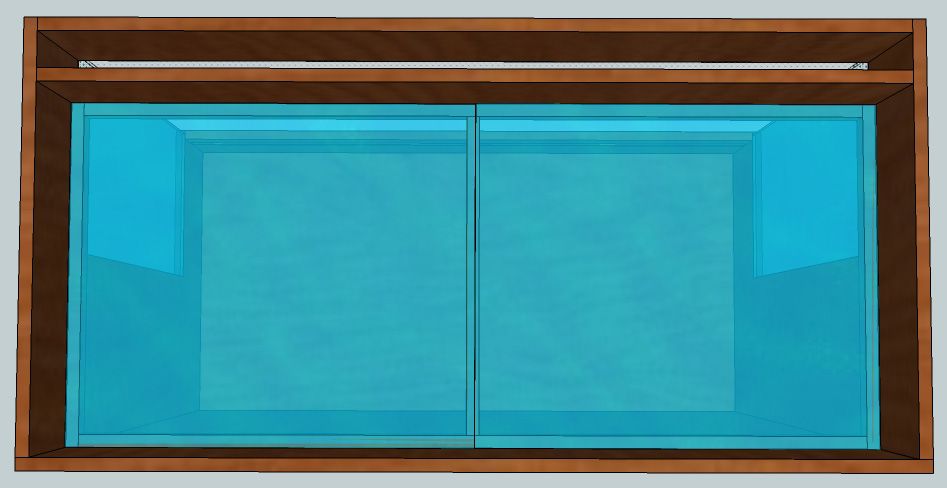 Also here is a short video.
If any have worked with plywood please comment!
Still everything is still planed, have time to change.
Still hesitating if 3/4" plywood will do for the build.
Also have no expoxy to test it on plywood.
What about waterproof plywood?
Nevertheless sooner or later will make it real.