Discussion Starter
·
#1
·
Hey All,
About a year or so ago, I purchased a 60 pentagon corner aquarium (that leaked) and stand off craigslist for a few bucks, with the plans of one day turning it into a dart frog terrarium. When I finally decided to get back into the hobby, I chose to go with the open front Exo-Terra tanks over aquariums. So what was I to do with this old corner tank. I was at a Black Jungle when I saw a few tanks designed by someone called "Sherman Tanks". So, I took his card and I called him up to see if he was interested in modifying my tank and the rest is history. He (Chris) calls the tank "swiss cheese'. I call it awesome!
Here is the tank. I will work on getting a few pics of the frogs. I have a group of 5 southern variablis.
Original Tank before mods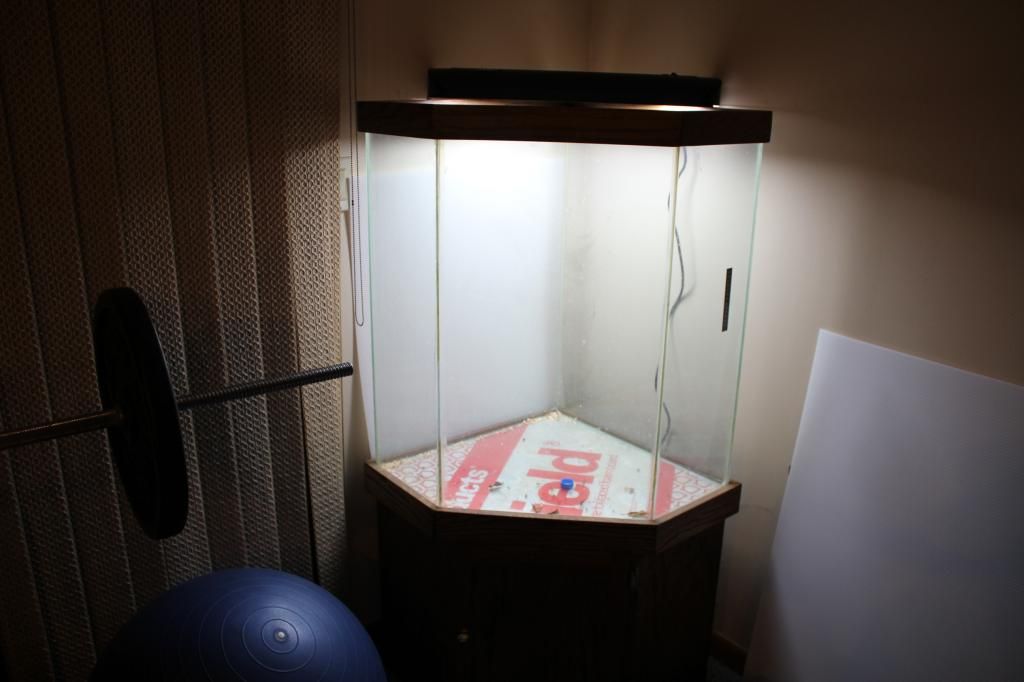 Moded tank with pre-drilled holes and sliding front.
New Plumbing from Amazon
Close up of plumbing attached....cross your fingers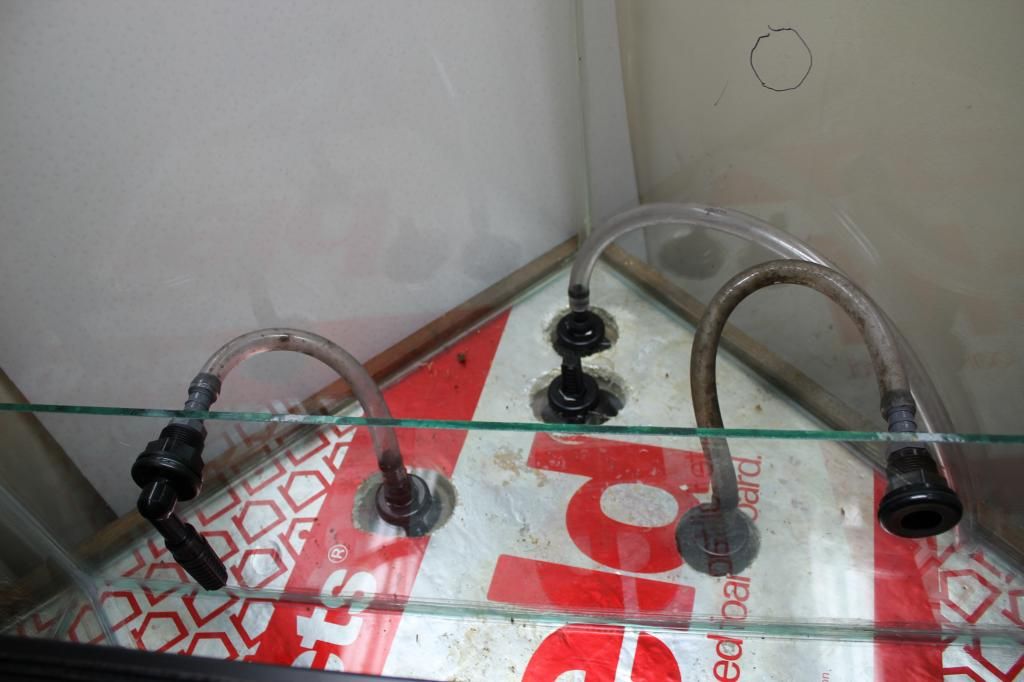 Inside the cabinet. I have a Fluval 203 for water area filtration and 5 gal sump for water feature.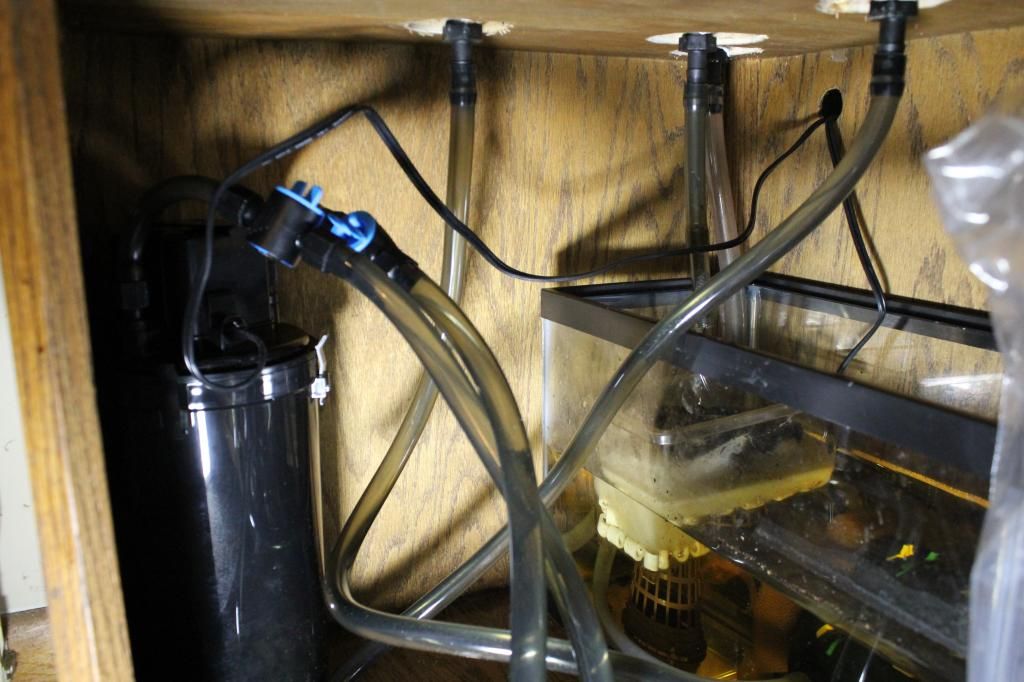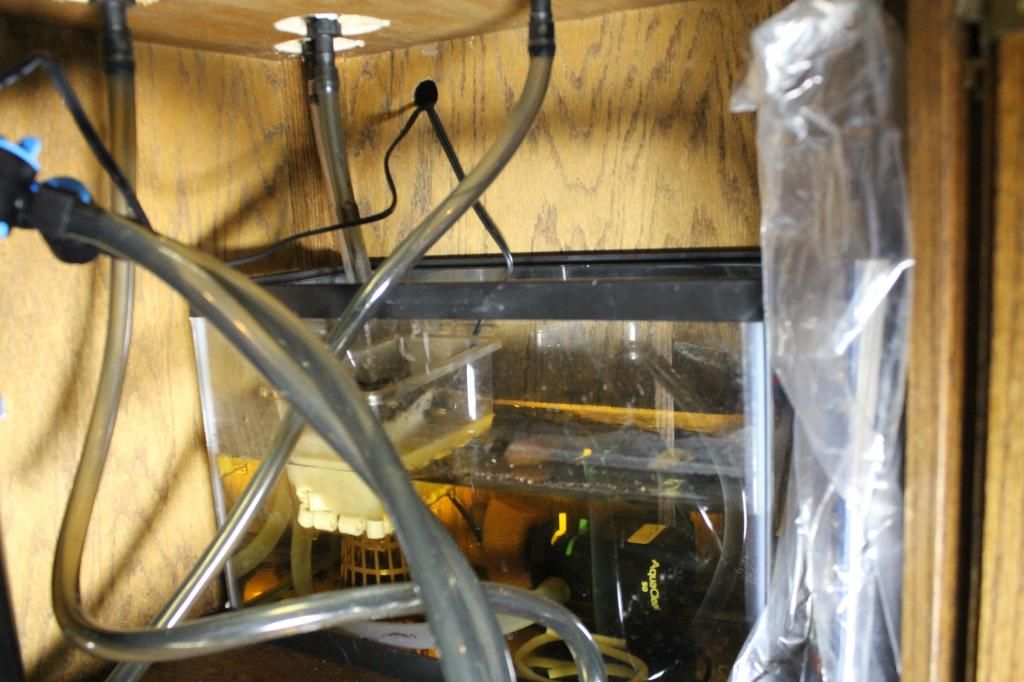 False bottom, resting on the plumbing hardware.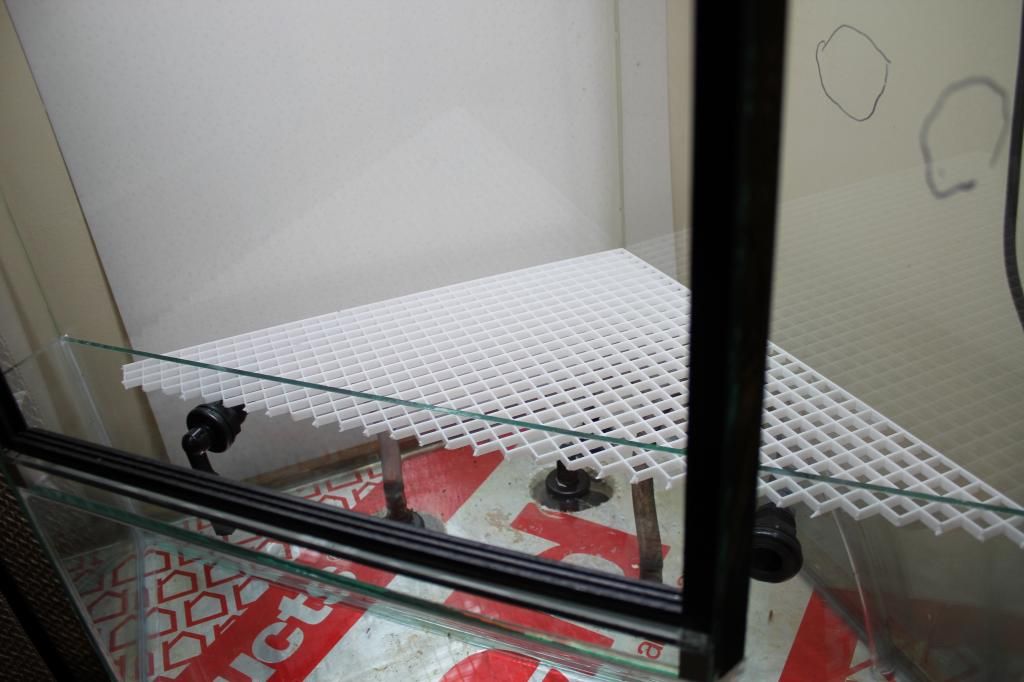 Large piece of driftwood, later wedged perfectly between the foam to create the water feature.
Foam background - the wood almost fit perfectly. Just a few tweaks here and there to make it hang ther.
Testing the water feature one last time.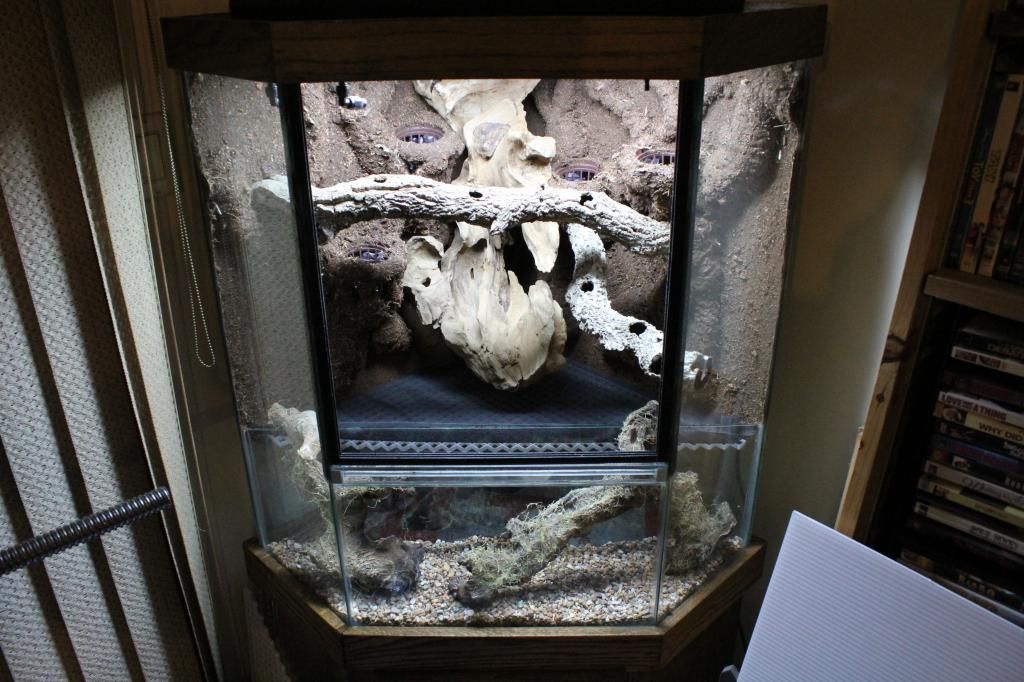 Placed a fiberglass screen mesh over the false bottom.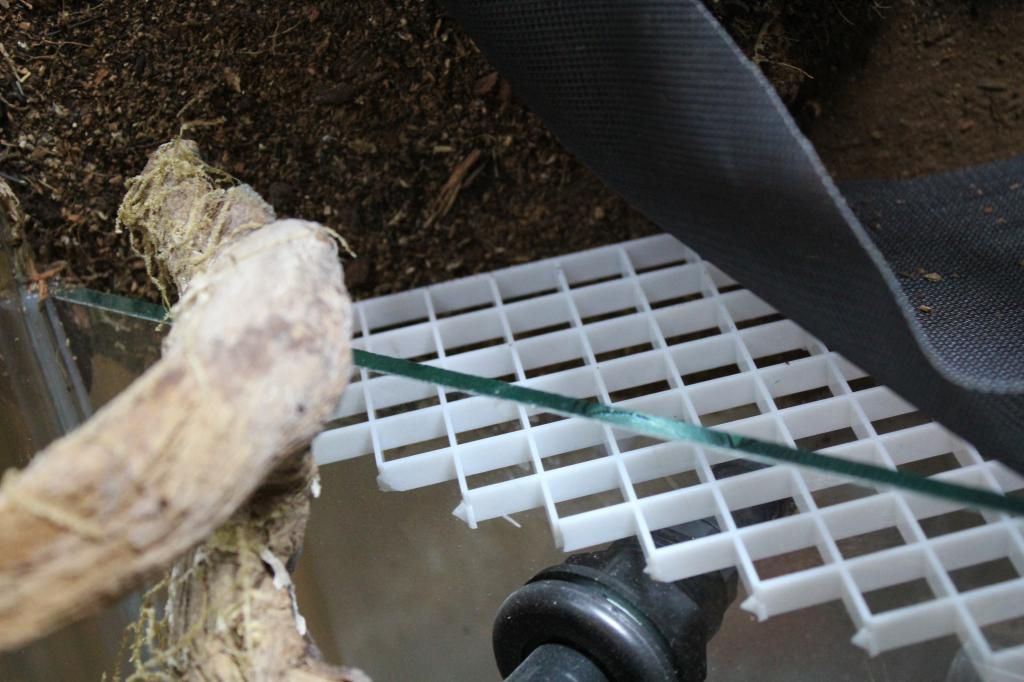 False bottom resting on hardware. Note the java moss of the wood. Its been in my basement in an old aquarium for years Finally putting it to use.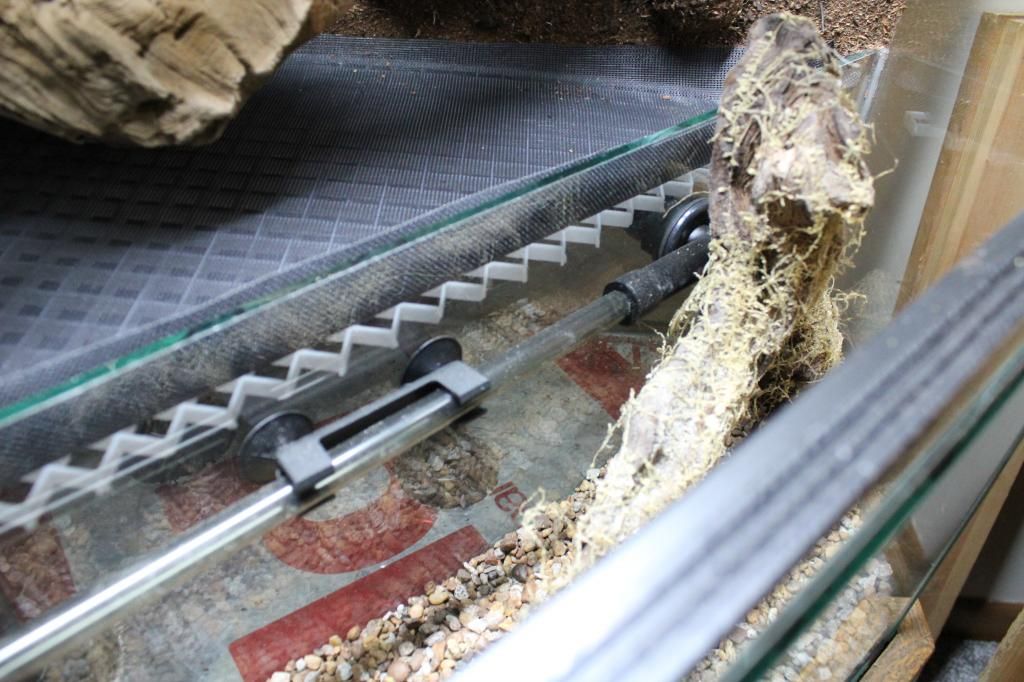 Modified intake.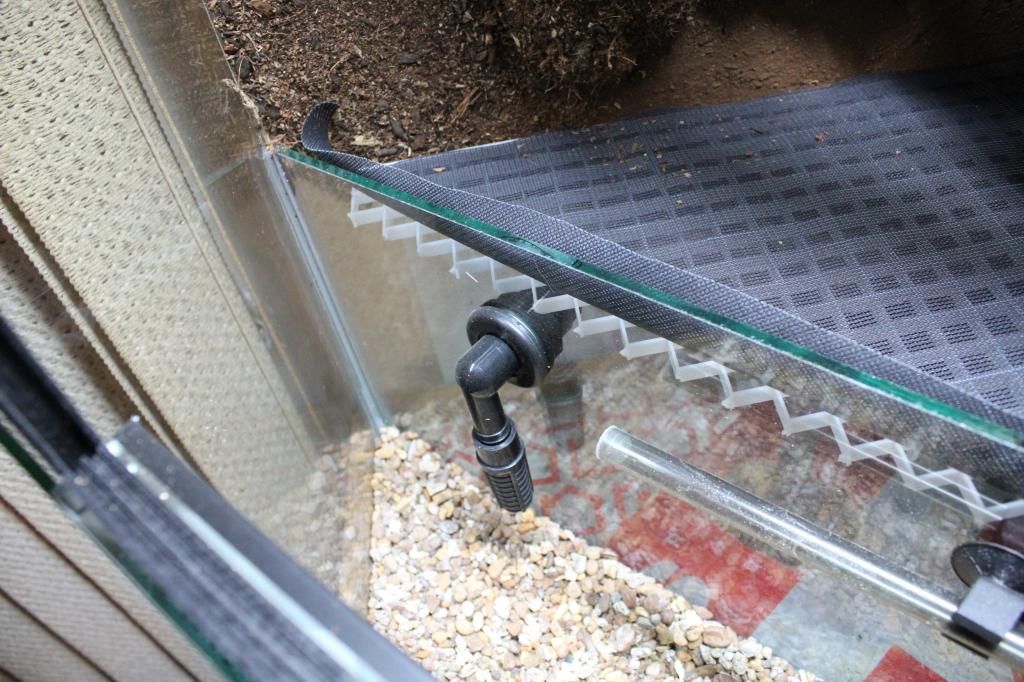 Touch up where the cork tubes where re-glued for added support.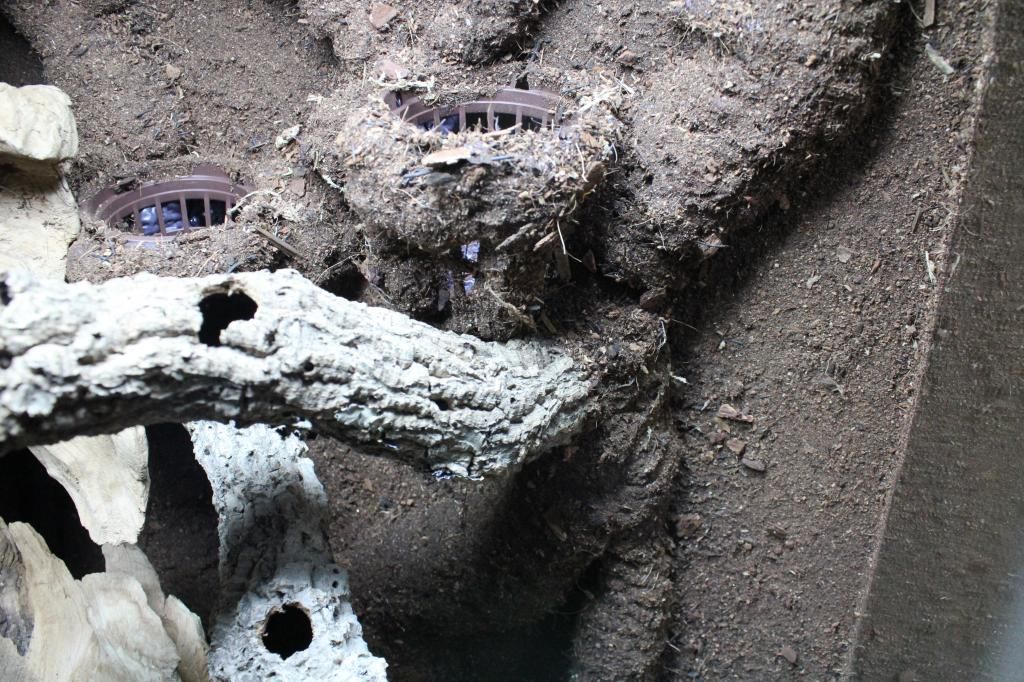 Used a razor blade to clean it up.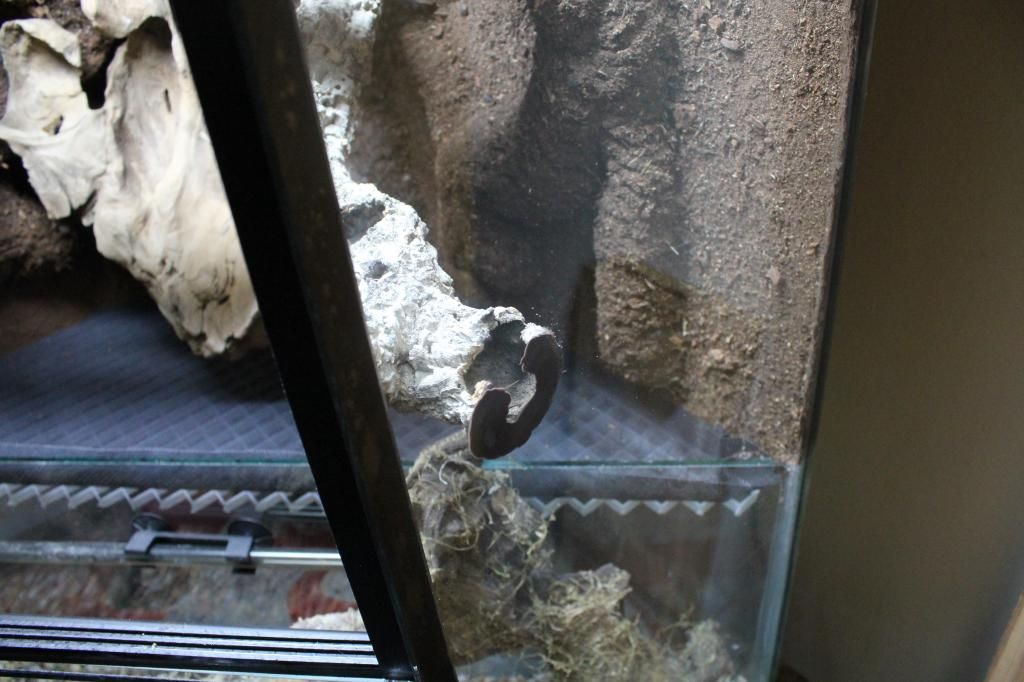 2 piceces of wood from my old piranha tank.
Wet test tank and water feature and add plants.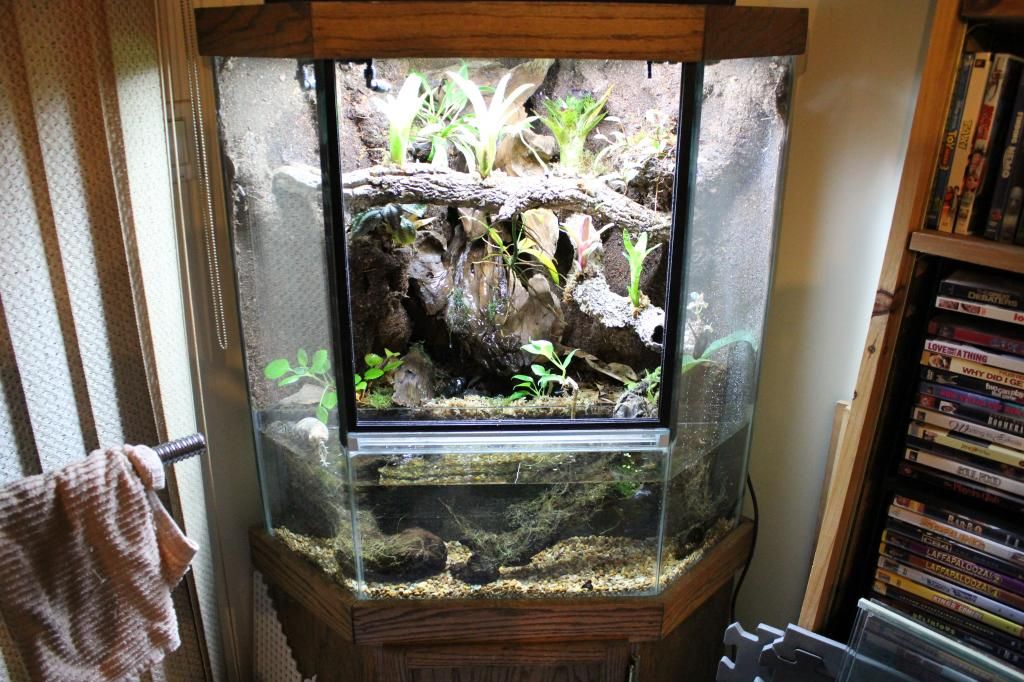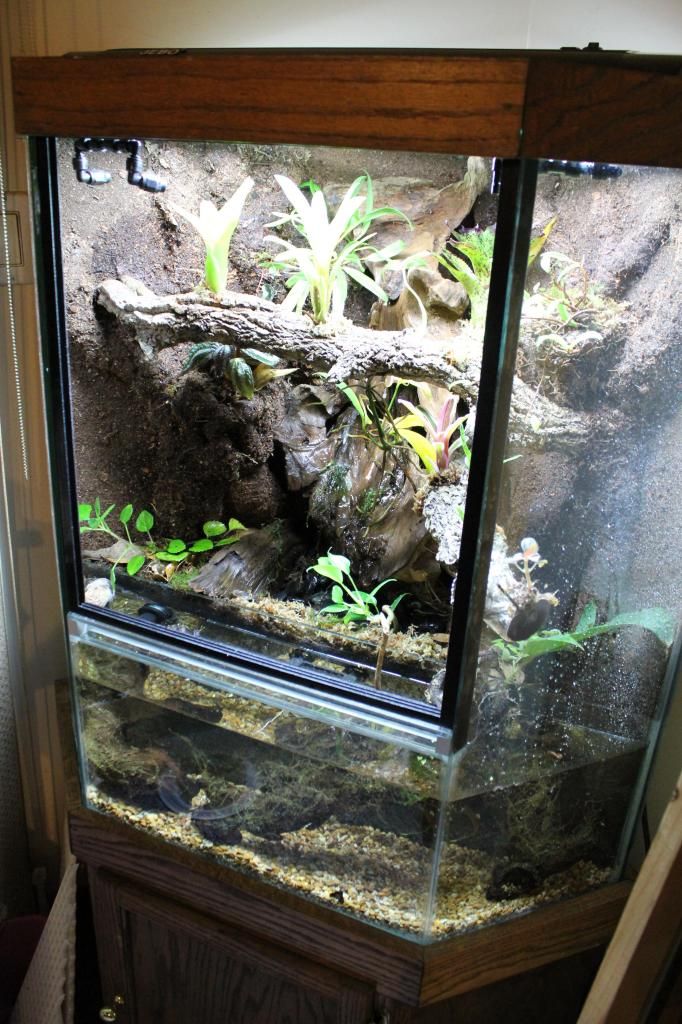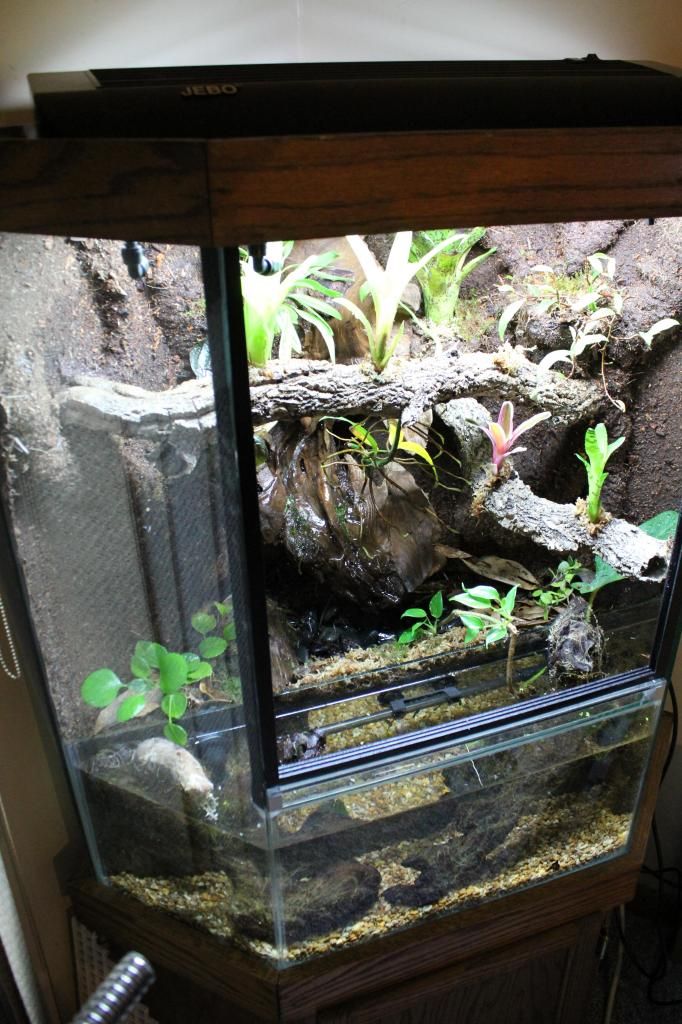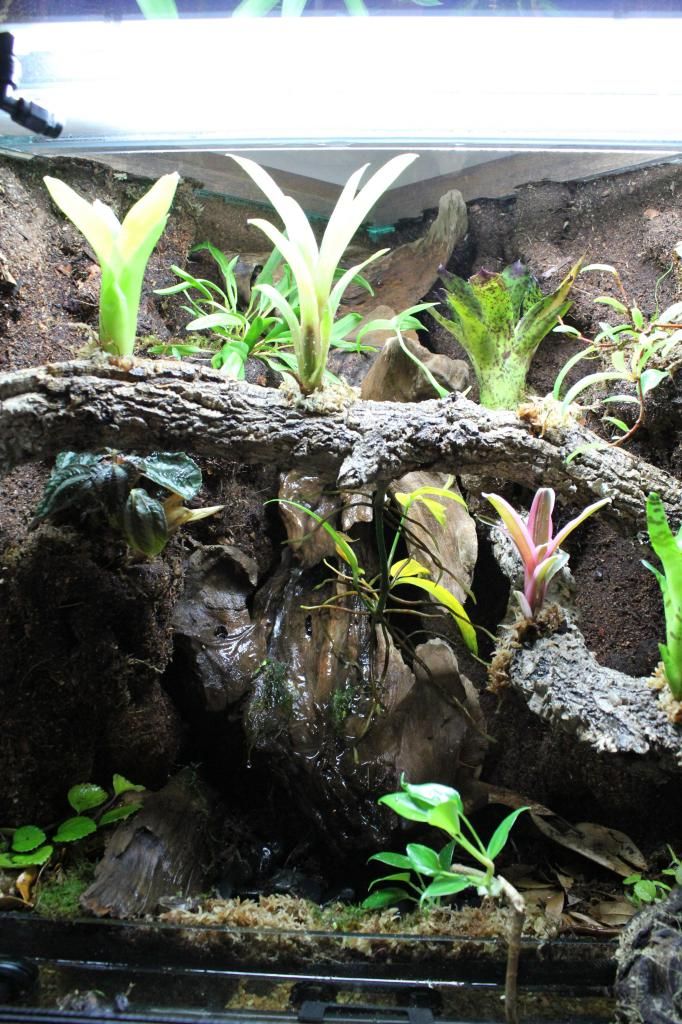 Water fall
Broms of cork branch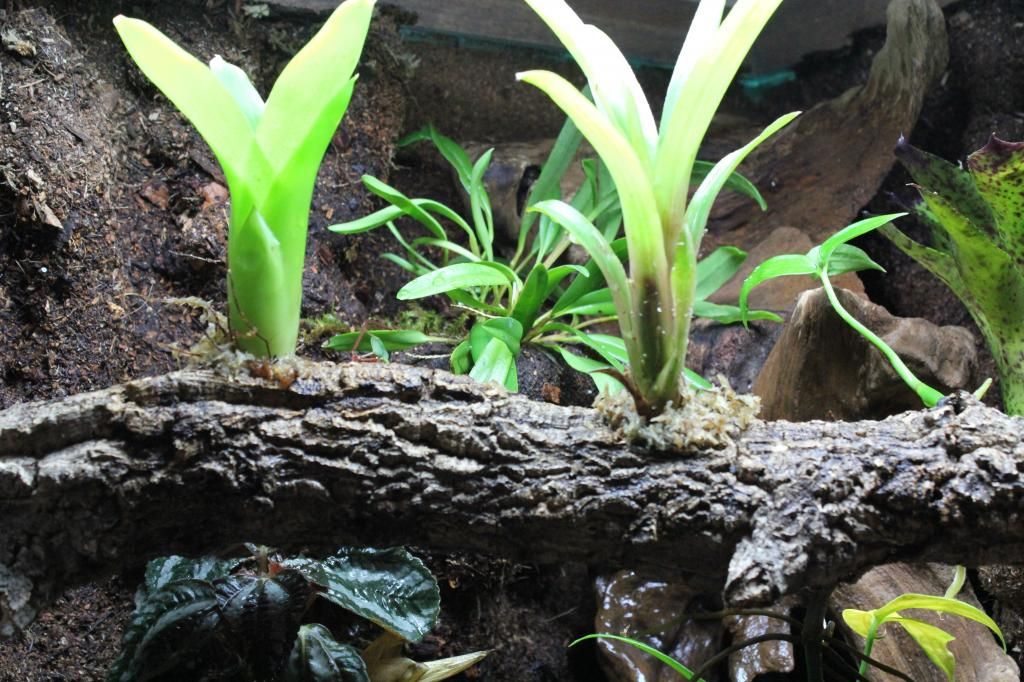 One of my fav plants.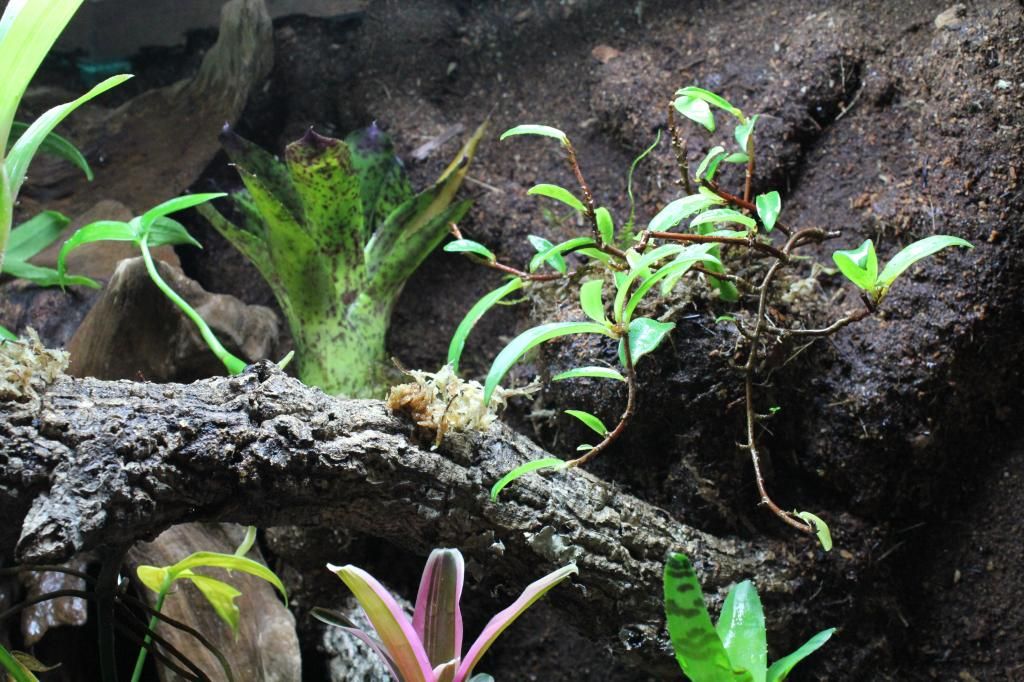 Full shot.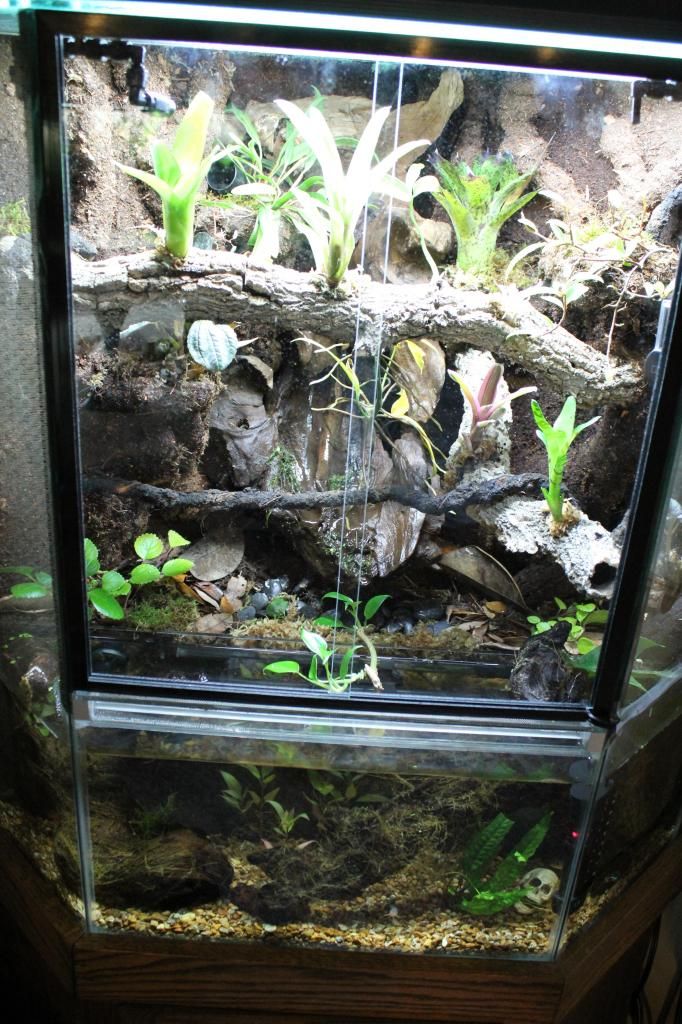 Added a 4 neon, 4 zebra, 4 red tetras and a tiger corey catfish.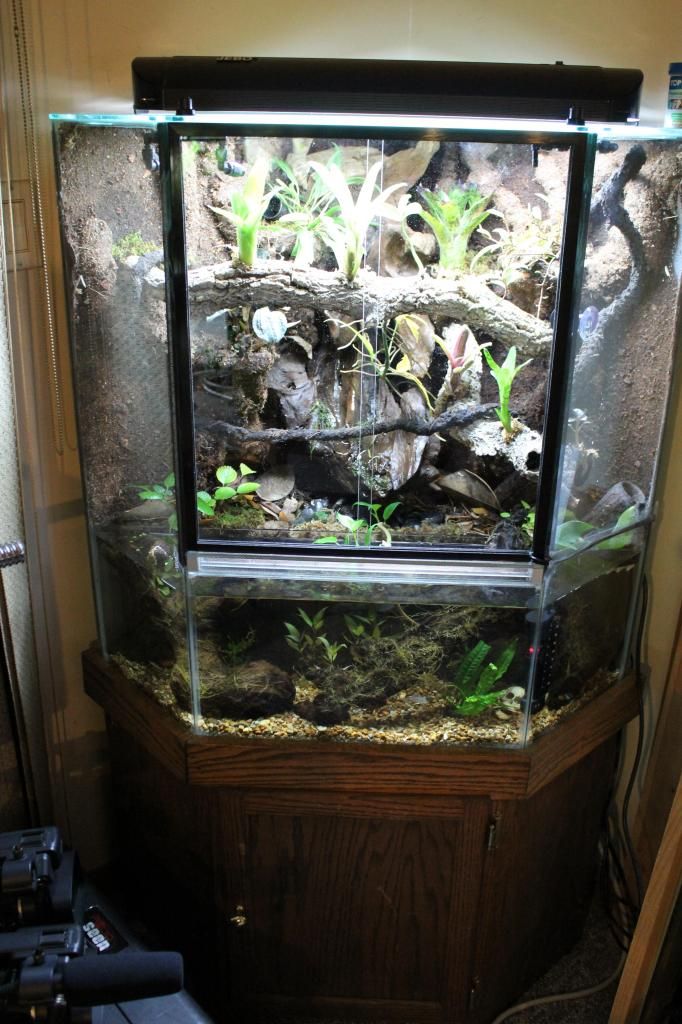 Thanks for looking / Hope you enjoyed!