Discussion Starter
·
#1
·
Hi there!
I have been working on this corner viv in the past year almost and now it's finally planted despite all the troubles i encountered along the way (including the front bottom glass cracked
).
I made my own LED DIY lighting, with Cree xm-l's and some red and blue diodes. It is a combination of 6500k, 3500k, 3 reds and 1 blue. They turn on and off at different times through the day to create a high light midday and low evening lighting. I'm actually in the progress of changing to dimmable GU10 spots but that's a whole other story
Now the pictures:
FTS:
Bottom part (sorry for the colors, i forgot to turn off the plant lighting)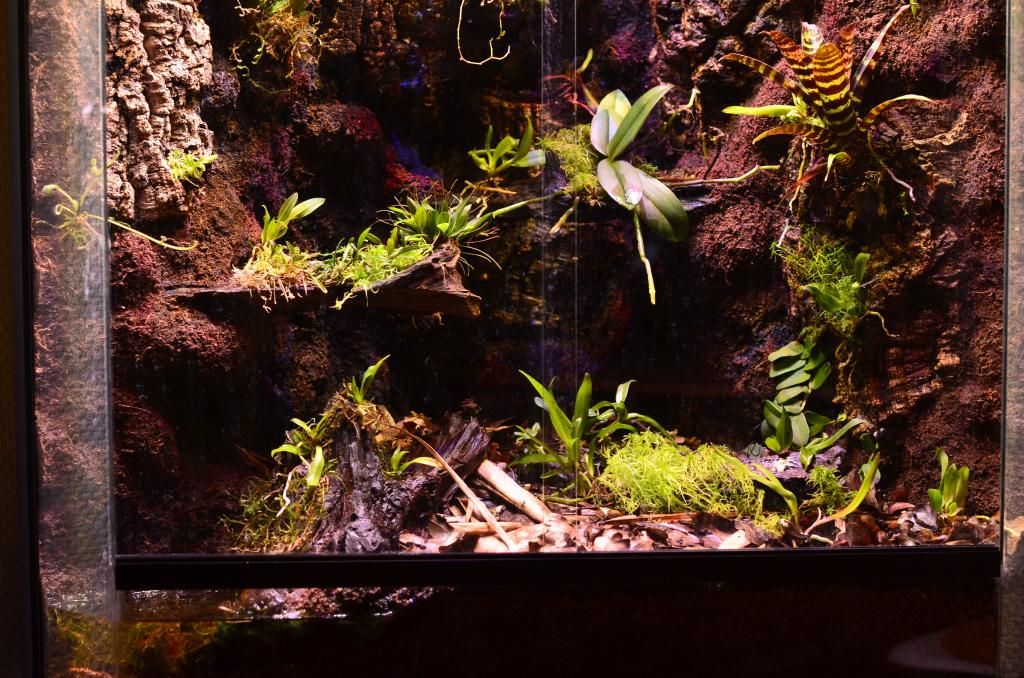 Top part (colors again... i know)
The branch in the middle. Bought as Pyrrosia Serpens but i think it's too small?? Maybe it will grow bigger - already spreading along the branch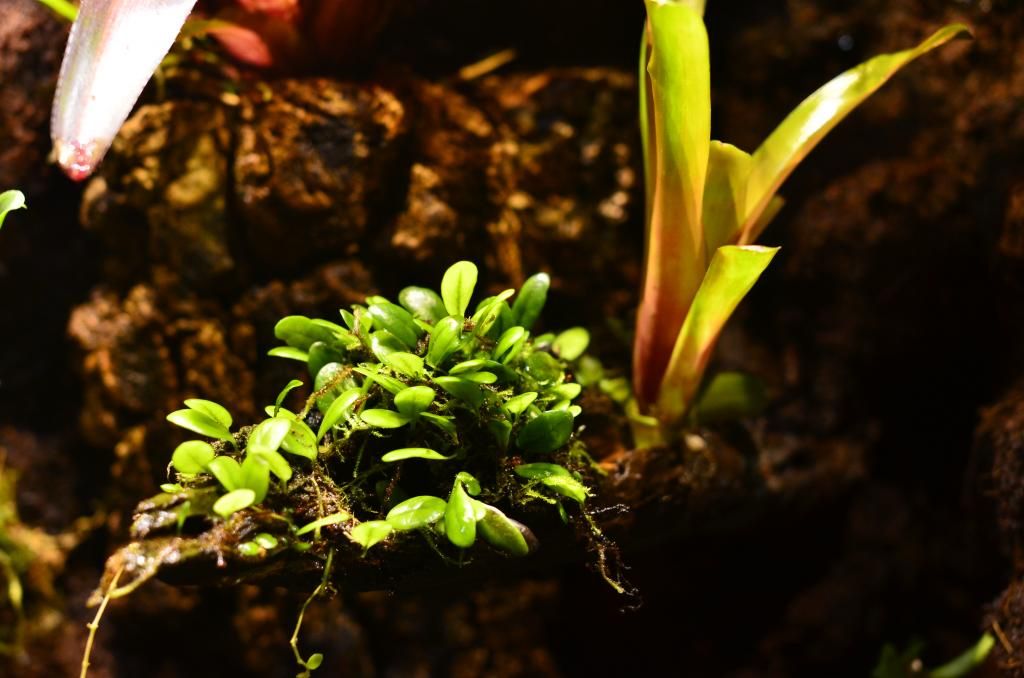 The orchid branch.
The Pleurothallis janetiae to the right has just bloomed a month ago. Many flowers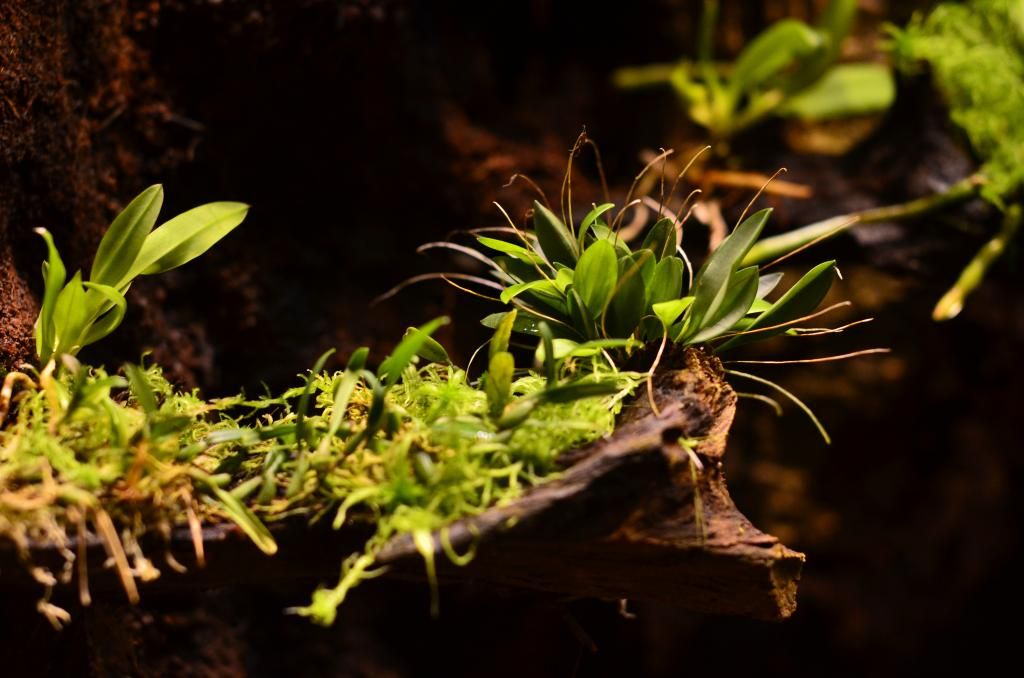 Top left corner.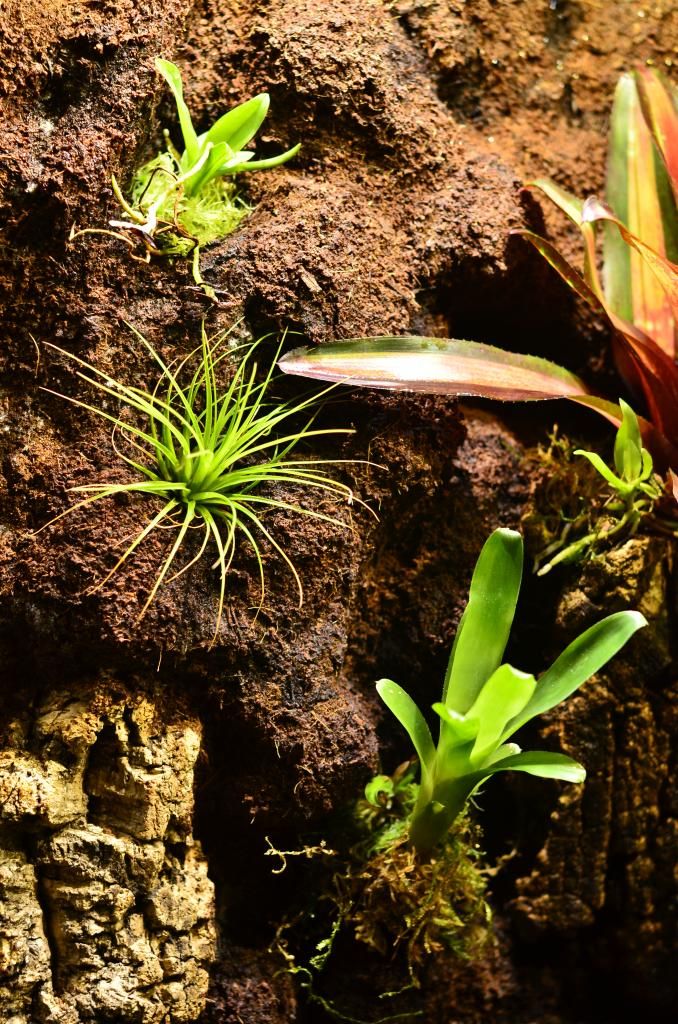 Branch on the ground with some good moss growth and some unknown orchids i bought in Singapore last year.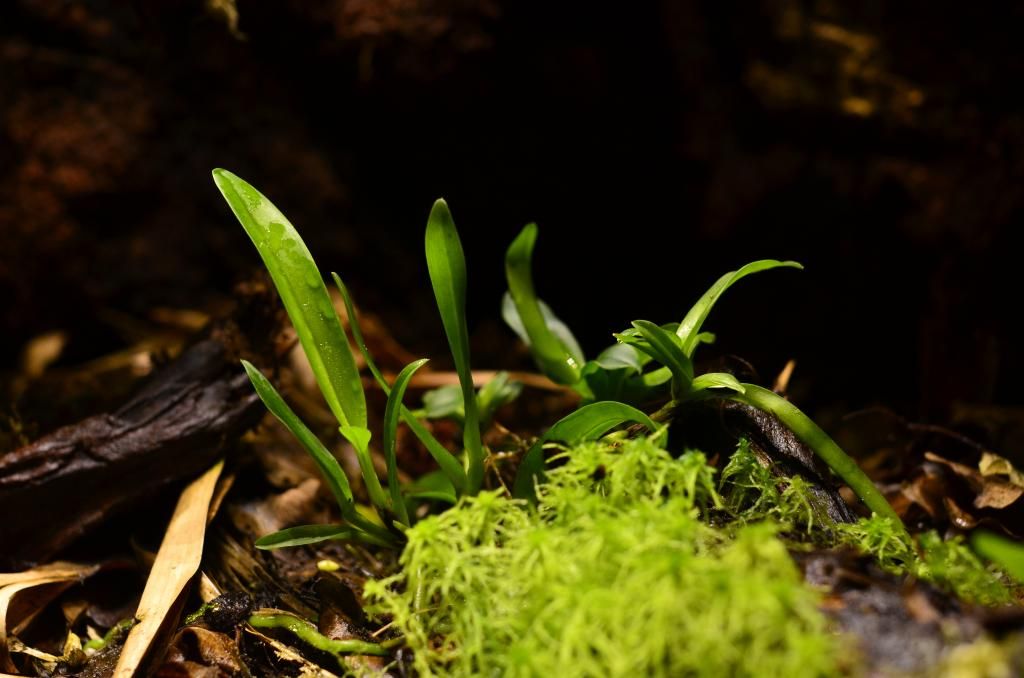 Big center orchid. Just a regular one from a supermarket but it is blooming regularly which is nice.
I think the general design is pretty nice but i just think that there's missing something. I really cant figure out what it is. I have an idea that it's the amount of plants and the way they are organized but i don't know really. I have considered some homemade vines to go across in the middle but that might get too crowded and shady further down.
Do you guys have any ideas for some changes or additional things i could add? I'm am quite lost right now.
Oh, and by the way there are no animals in the viv. I think it is too sparsely planted for dart frogs right now, which is a shame.
Best regards
Rasmus H-P