Discussion Starter
·
#1
·
Well ive been out of the frog game for about four years now. What a shame the time ive lost... I picked up this "turtle tank" at petsmart for 50 bucks. Wish it was dollar a gallon season, but I was fiending for a tank. Dont really know what species I want too build the tank for yet, but definitely thumbnails. Ive got big plans for her, but patientience is the key. so far the list is as folllows;
tank: 40b turtle tank
lighting: diy custom spiral bulb fixture
fog machine: reptifogger
canister filter: zoomed 501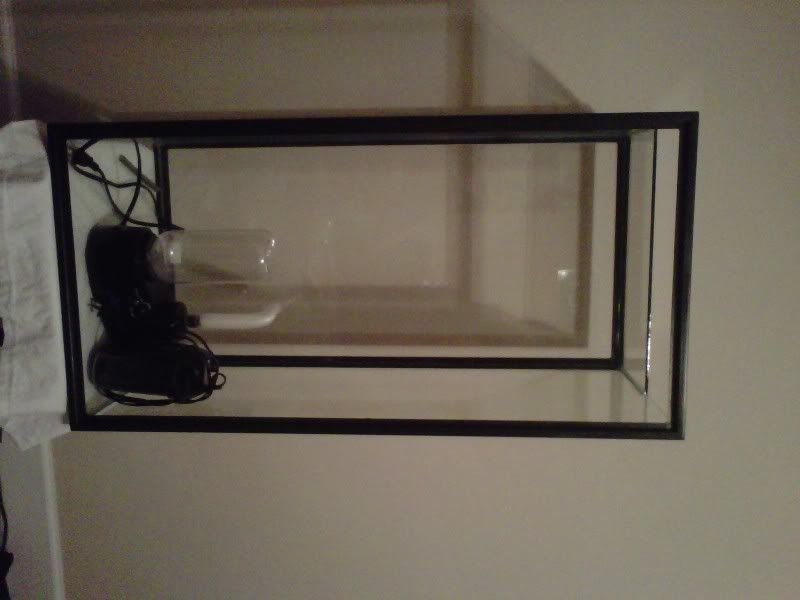 Im gonna do a great stuff background. Probably gonna try the titebond wood glue method for the coco/peat mixture. I tried the ace hardware peat moss technique in the past and it always turned out milky looking and took weeks too dry....
There will be a water feature, I figure I could make something work with that canister filter. The big plus is that it will be on the outside of the tank.
Obviously ive got too make some sort of top for the viv. Im gonna make a vent for the top and a lexan section too complete the enclosure. I figure this would allow me too make the tank more visible from the front and with another vent below the front door ill have that clean euro look. All the plumbing will then either enter from the top.