Discussion Starter
·
#1
·
I am working on a 40 gallon for a trio of breeding D. azureus. I am laying the tank on its side so I can make a front hinged door and have more height. The pictures say the rest. Let me know what you think.
This is the tank, I got the glass siliconed in and will worry about the door later.
There is a pesky drain hole in the back left corner which I have not decided if I am going to use or not and how. There will be a large faux tree there so...ideas?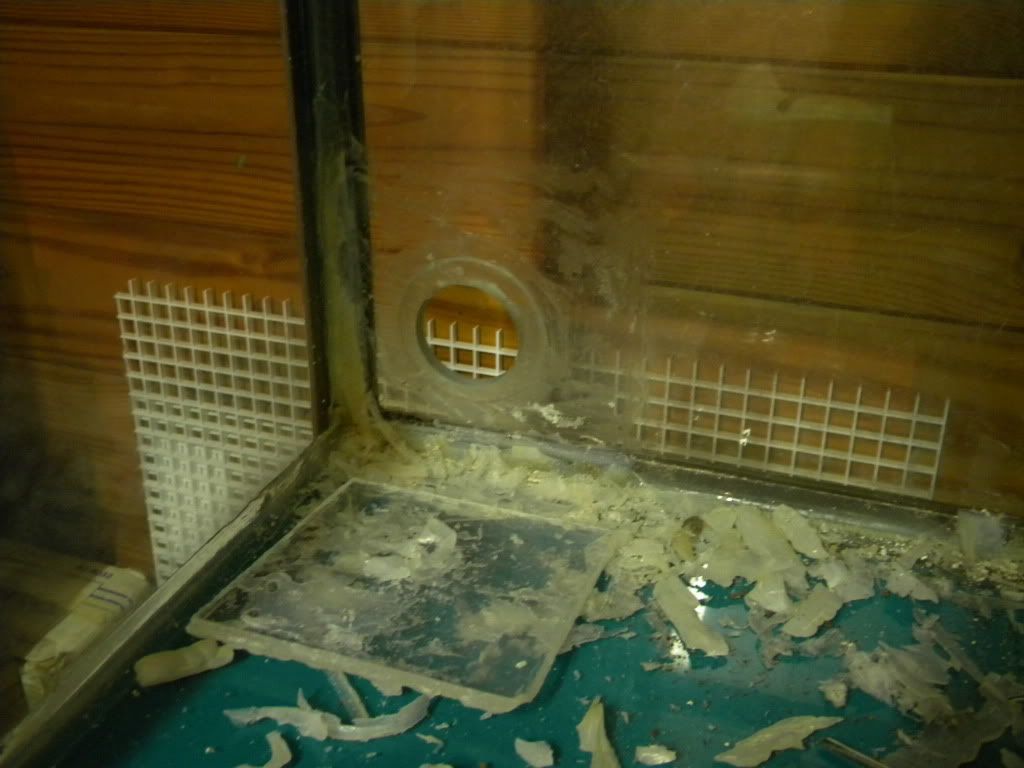 This is the start of the pond area, just started stacking styro which will be shaped once I get the general look. what do you think? I gave up on this version at 2am. I cant decide to keep or not.
In the back left corner there will be a tree with roots spreading over the rocks and into the pond. my goal is to have them so dense that the frogs can utilize them instead of just having a big pond they cant use.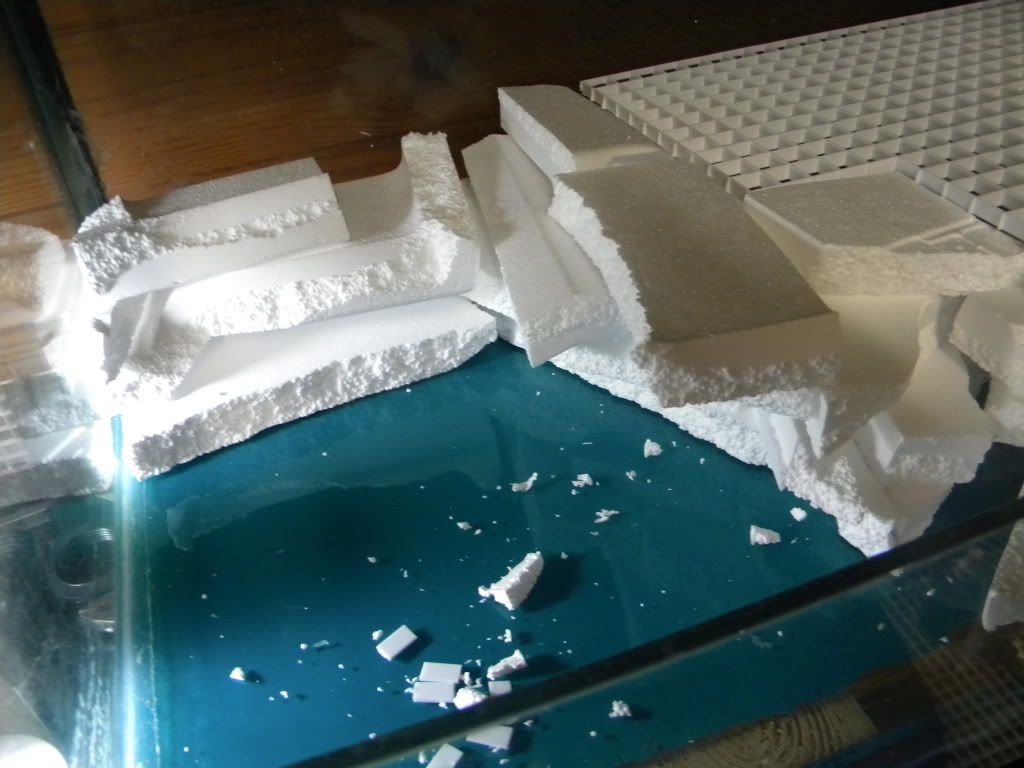 Let me know what you think.