Discussion Starter
·
#1
·
I've decided to redo a 36gal bowfront viv for the 2nd time it is going to house a pair of azureus or possibly suriname cobalts. Ive made some fake rocks and I plan on putting clay in between them.
Here's the progress so far...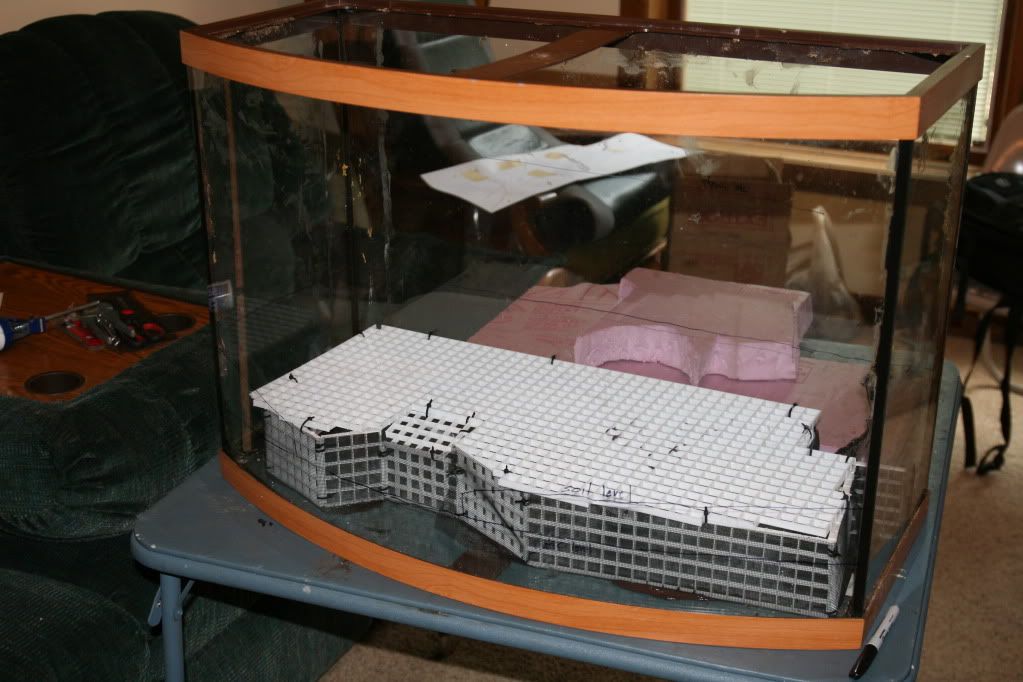 here's the false bottom I left an inch or two around the outside perimeter to be be filled with lava rock and hide the ugly white eggcrate.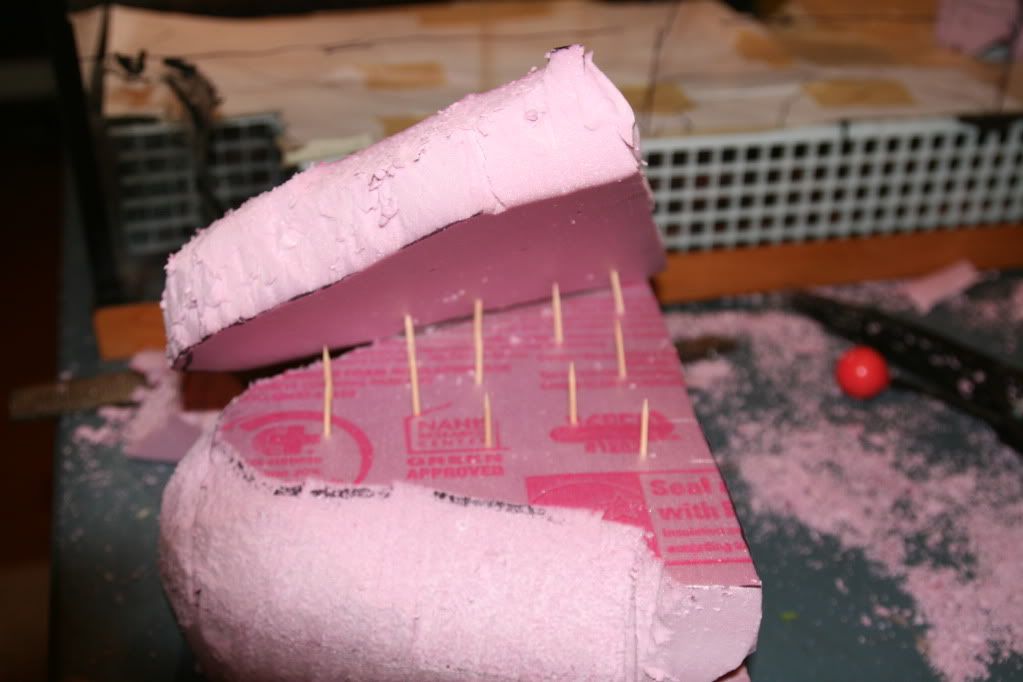 I started by cutting the foam into general shapes and using toothpicks to hold them together. I then used a rasp to carve it to the desired shape
I then covered most of the foam with Quikcrete mortar mix.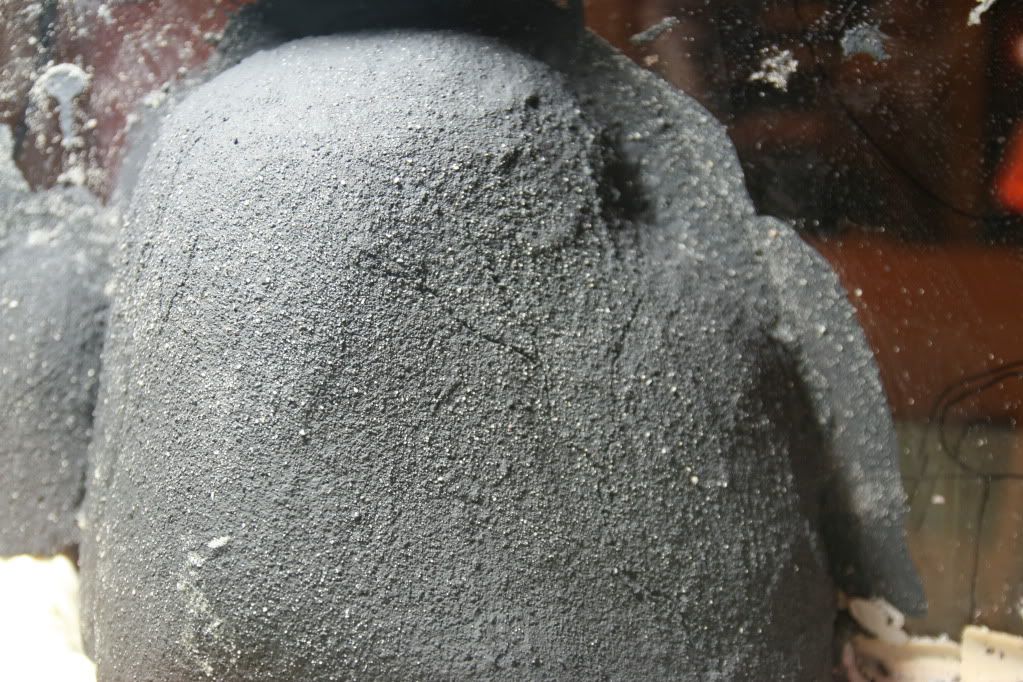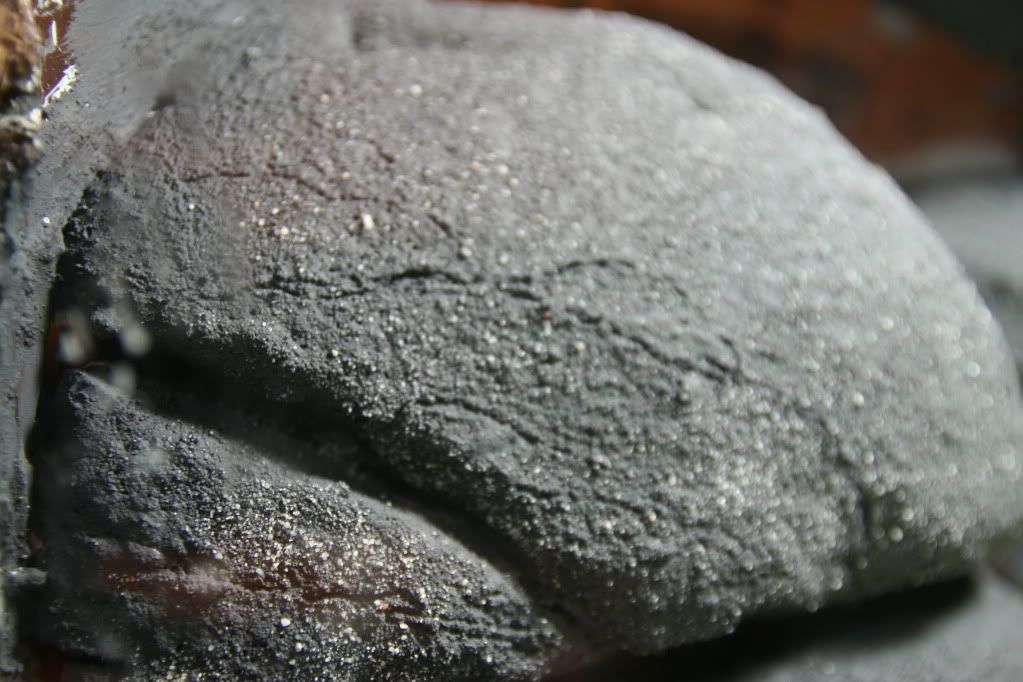 I then mixed up some drylok and tinted it to make it a dark grey. Later on Ill do some detail work to make it a less uniform color. I also made a stream bed out of Greatstuff. The stream will flow into a shallow pool at the front of the tank and disappear behind the big rock on the left side.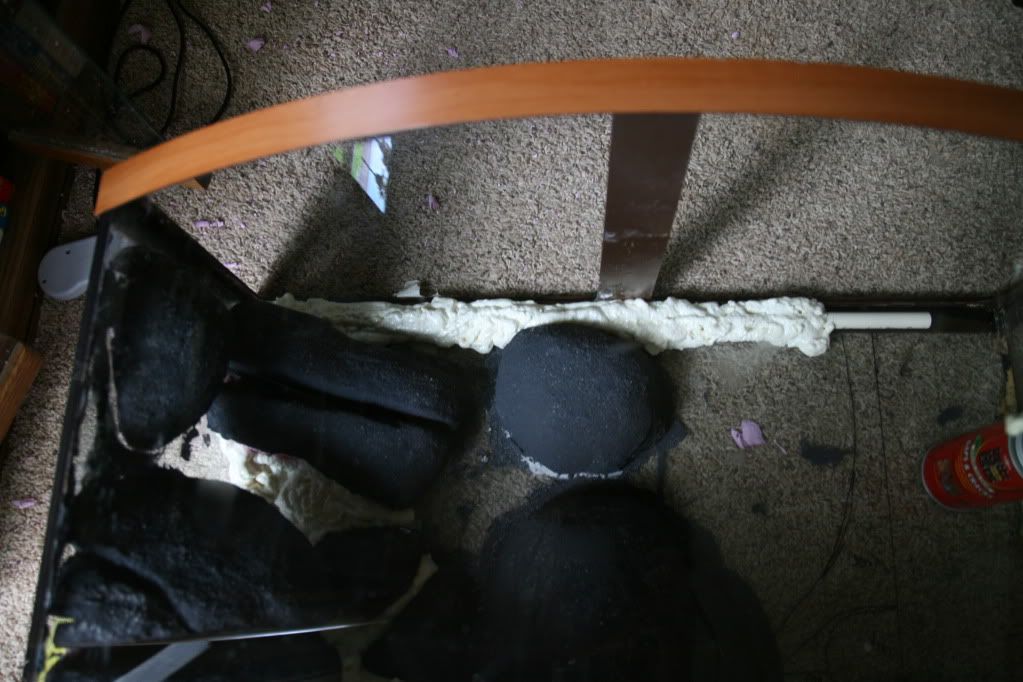 The pump will be hidden in the back right corner and pump the water up through pvc pipe along the top and down to the outlet of the stream on the left side. The pvc be hidden by a great stuff/silicone/peat covering.
I placed to 1in pieces of foam in the corner to create an access to the pump. Eventually Im going to put a piece of "tree trunk like" driftwook against it and some more fake rocks, clay vines etc around it....
starting to make some vines...
More coming soon!!