Discussion Starter
·
#1
·
Time for another build! I'm really excited about doing this since I have so much more experience than I did last build. So i've done the FB already, it's eggcrate this time and not hyroton. This tank was so dirty, it was sitting half full of dirty aquarium water for months and I had to spend 2 hours getting most of it off.
I also had to redo the seams because they haven't been done since november 1993!
I plan on getting D. auratus campana for this tank or if I can't i'll get some type of thumbnail.
The BG will be GS foam coated in peat/sphagnum/orchid bark/cypress mulch.
I plan on either using the ABG or my experimental mix.
My mix will be ABG like but will have aspen twigs and leaves with some hydroton and a few other add ons.
I will have a misting system (i'm hoping for mistking, but depending on how everything goes I might have to settle for the Monsoon)
I will cover the substrate will tropical moss and will have a huge piece of malaysian driftwood going across the tank with moss on it. The top will be a full glass lid. Lighting will be determined by budget.
3:30 PM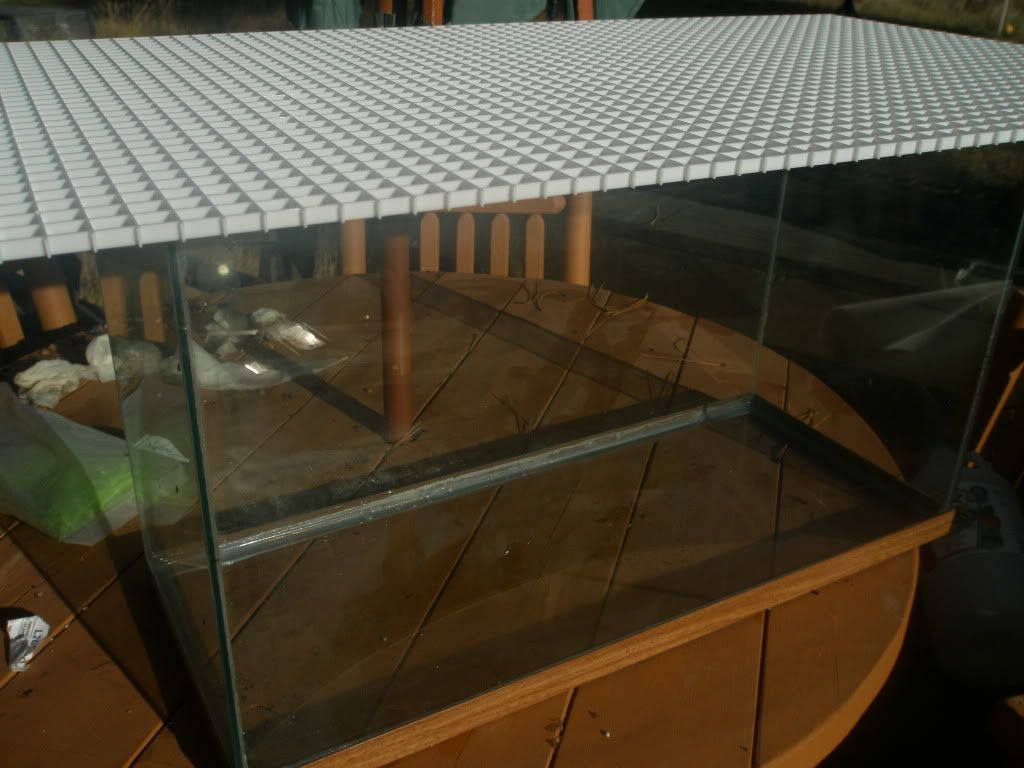 4:43 PM
5:09 PM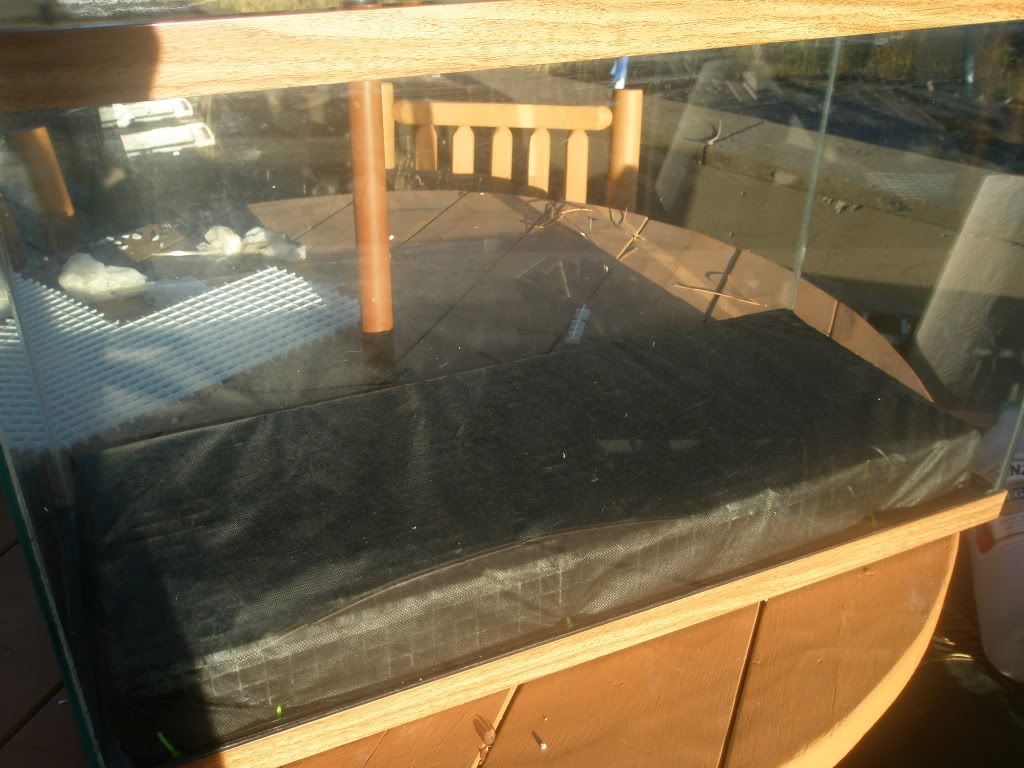 6:19PM