I saved a frog from work that came in the feeder fish shipment a few months ago. It was kept in a tiny critter cage for weeks and weeks and was extremely emaciated because it would not eat the frozen food or cut up worm pieces put in there...duh. I only realized it was there 2 weeks ago. So i saved the little blighter and kept him in the critter cage and fed him up on fruit flies (wish I had gotten a before and after pic) but I finally thought he was ready to upgrade as he was finally maintaining weight. This is what I built for him. He is a leopard frog and he will be housed with a red spotted newt named Noto after the scientific name Notophthalmus viridescensas.
here is the main idea I started with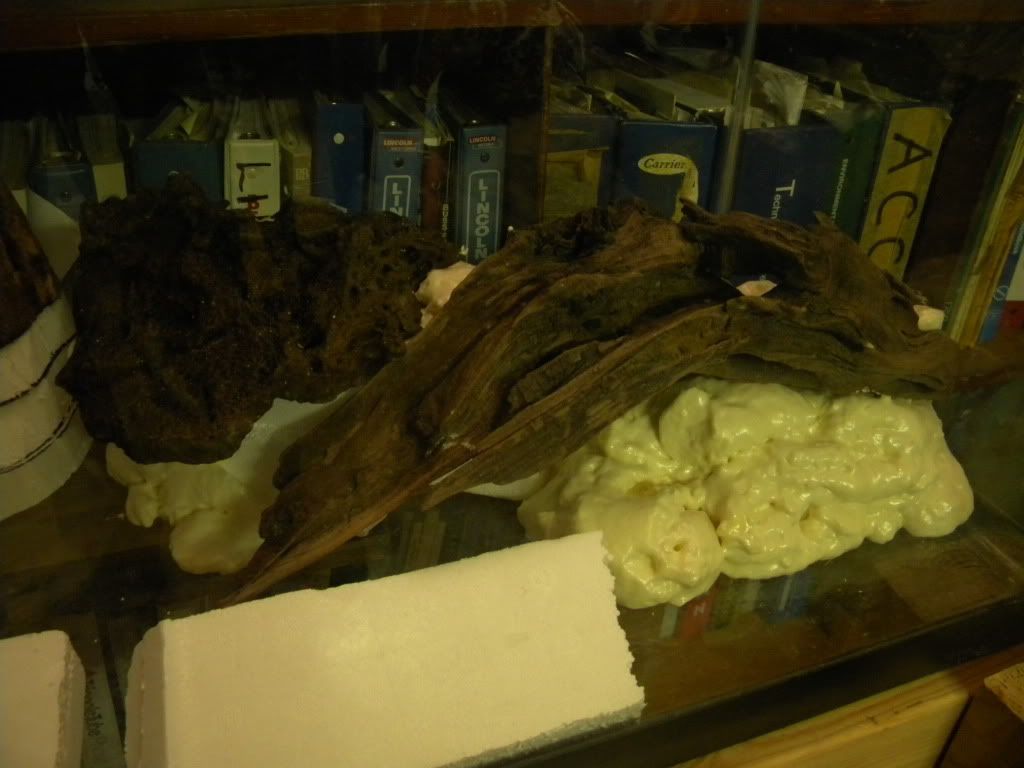 I started the peat and silicone
I am going to try and get a vine or ivy to grow up the back vine things, thought it would be neat with the light shinning through.
and now for the epoxy rock/ muddy river bank trial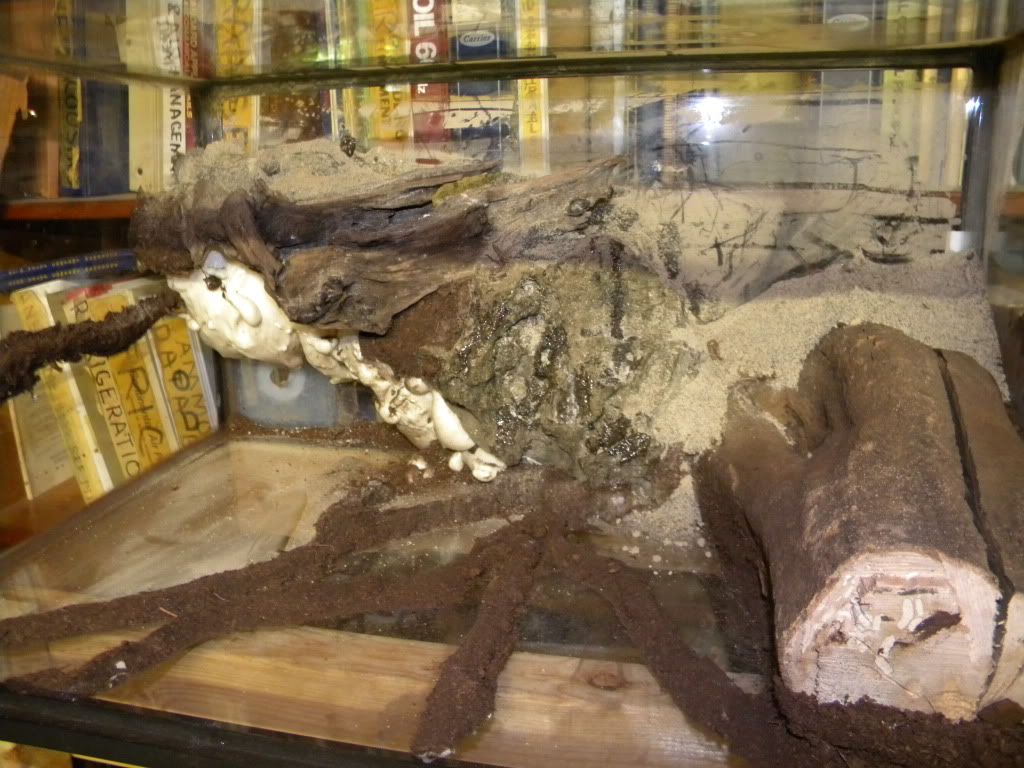 And now the finished product (all mossed and plants were locally collected, trying to keep it somewhat a biotope)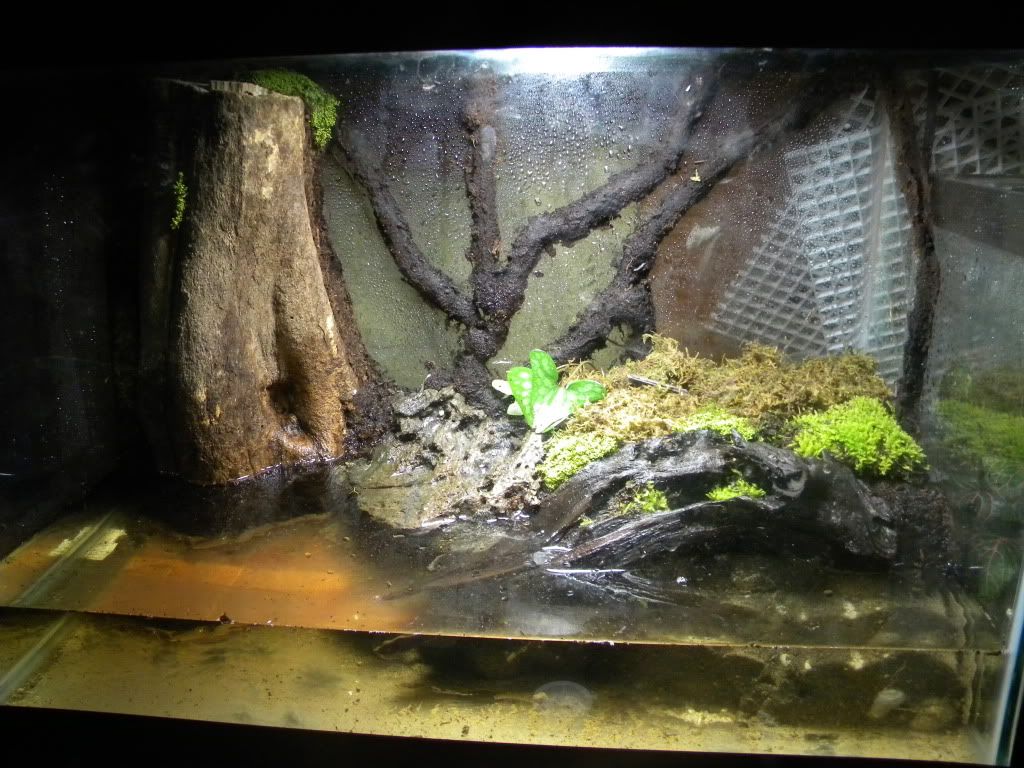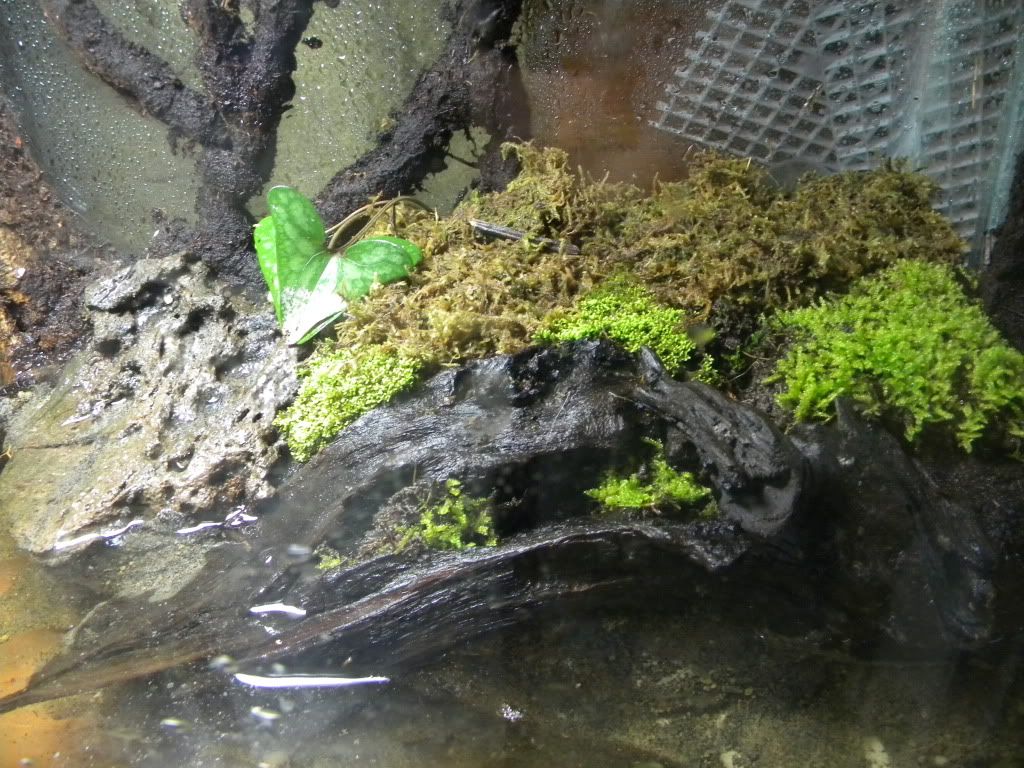 And here is the lucky bachelor. Fat, happy, and now residing in a pretty sweet pad if i dont say so myself.