I have the old line from Tuss Taylor and know of other long term froggers with Bri Bri from 15 yrs+ ago...
IMO the new import frogs being labeled BriBri look to just be a redder form of "El Dorado".
I would hate to see 'real' CR Bri Bri lines being mixed up with these new animals....
Anyone have 'proof' of the new imports origins?
I havent personally seen frogs from lines we have always called BriBri in the past having the spotting I see on these new animals, or the lesser red color which just looks 'off'..
..and in general this morph has always been very rare until recently.
Makes me suspicious
Then again isnt naming/ ID'ing frogs by look, perilous for all, me included?
What I know as a Bri Bri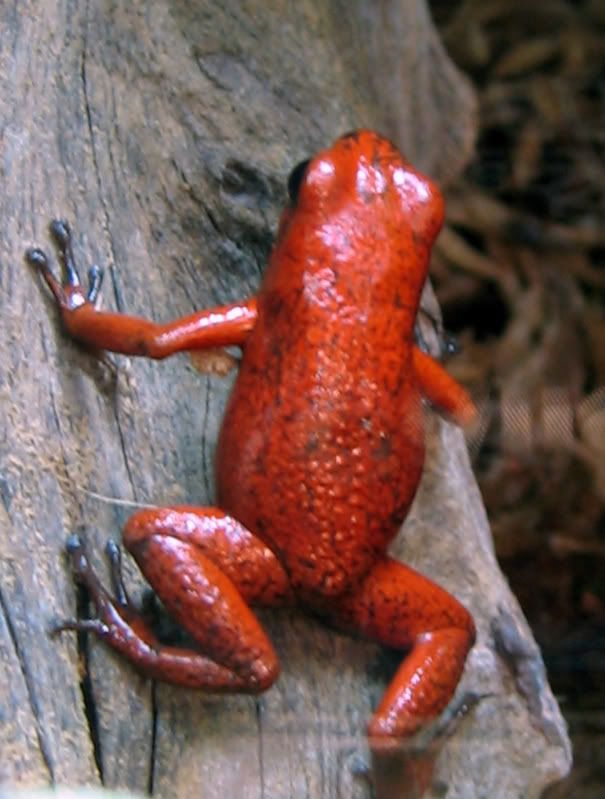 And these are big frogs BTW..."Black Jeans" size if you are familiar.