Discussion Starter
·
#1
·
Had some free time so I have been working on my second build, another Tinc tank. It's a 20 long with a false bottom and a great stuff/mopani wood background. This is my progress so far: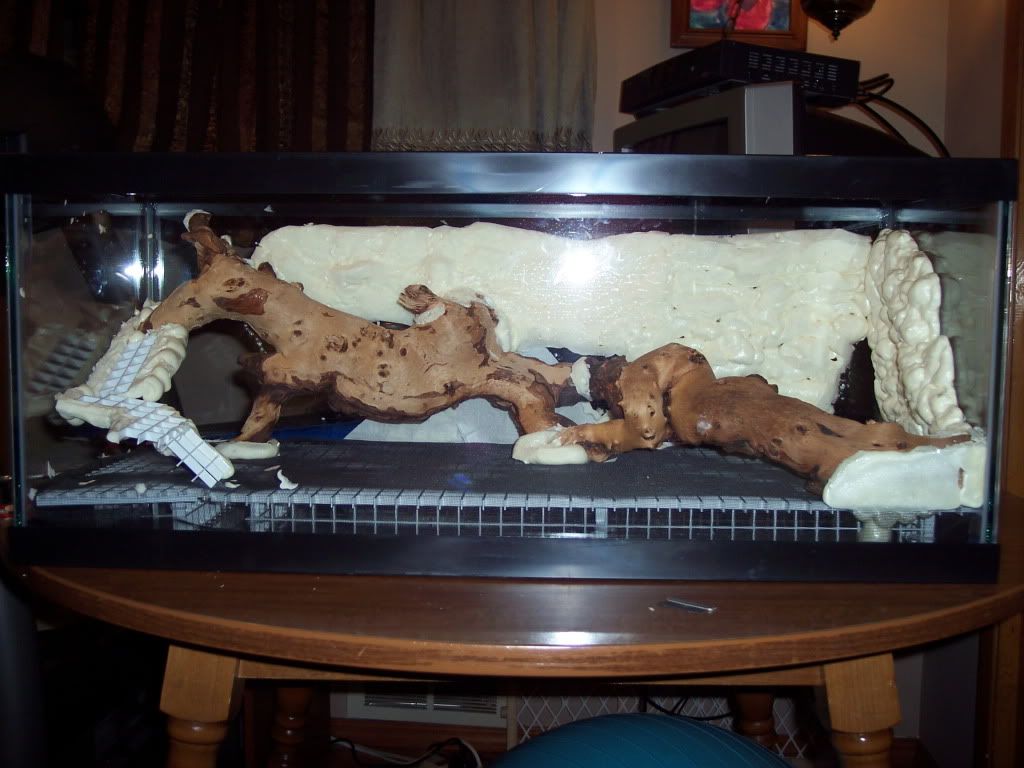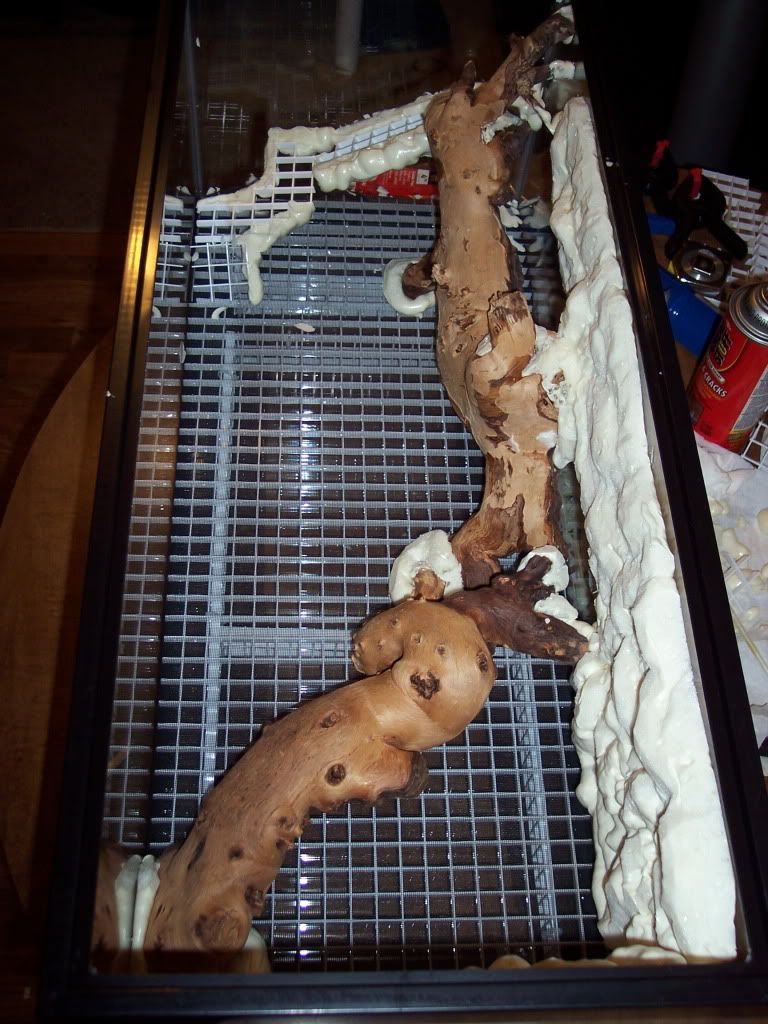 Don't mind the mess on the table...
Figured I'd take a break from it's construction and get some input on my progress so far. I have already realized I forgot a way to drain the false bottem... I'll probably cut a whole and use some PVC pipe with a cap on it. I plan on having the substrate slope upwards towards the rear left and i'm thinking about removing that slopey thingy on the left and just stair stepping or ramping the false bottom up. I am also still adding/carving great stuff so that's not quite final yet.
It would be great to get some constructive criticism and suggestions as I have a 40 breeder that I'm going to be starting on soon for some Leucomelas.
Thanks in advance for any advice!