Discussion Starter
·
#1
·
Hello everyone! Here are some pics of my first viv build: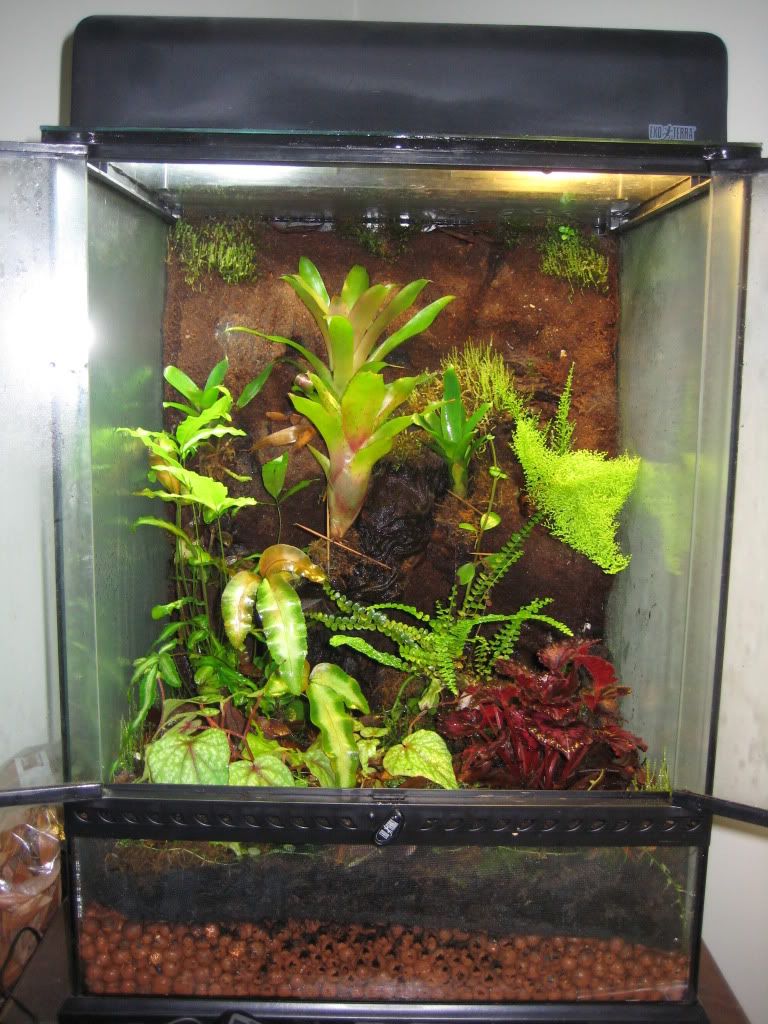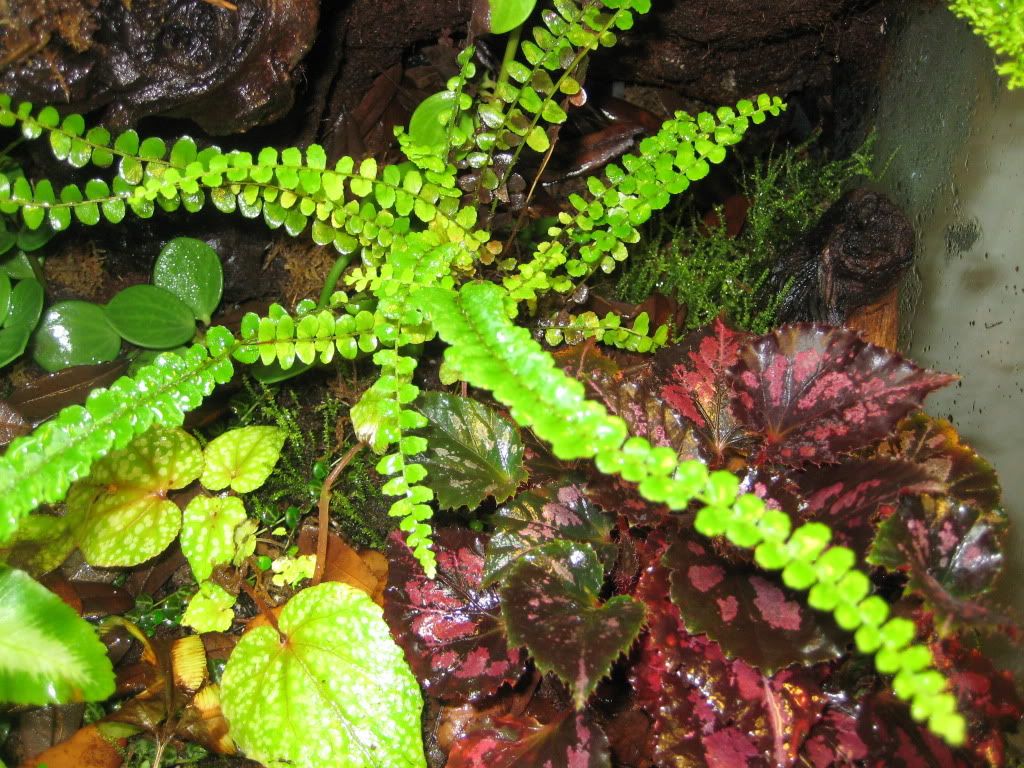 I started this viv over the summer and have been letting it get nice and established before I put any frogs in it. I also wanted to find the temperature trends and figure out the humidity control before I dove right in.
It is still very much a work in progress, as you can all see from the toothpicks I have in there still, oh and from a lack of frogs. I have seeded the tank with springs and dwarf whites as well as started cultures for both of those bugs that are doing pretty well. I seeded the tank at the end of September, so if you rustle the substrate a little bit you can see some life in there.
I have gotten to this point and finally wanted to start getting some comments about my work! I also had some questions about specific breeds that I wanted to present and maybe talk to someone that has a lot of experience with Vents. I think those are what I am shooting for. I wanted to get frogs at the Jan. 2012 Reptile expo or possible similar event.
Enjoy.
I have some more pictures that involve the build that I will post later.