Discussion Starter
·
#1
·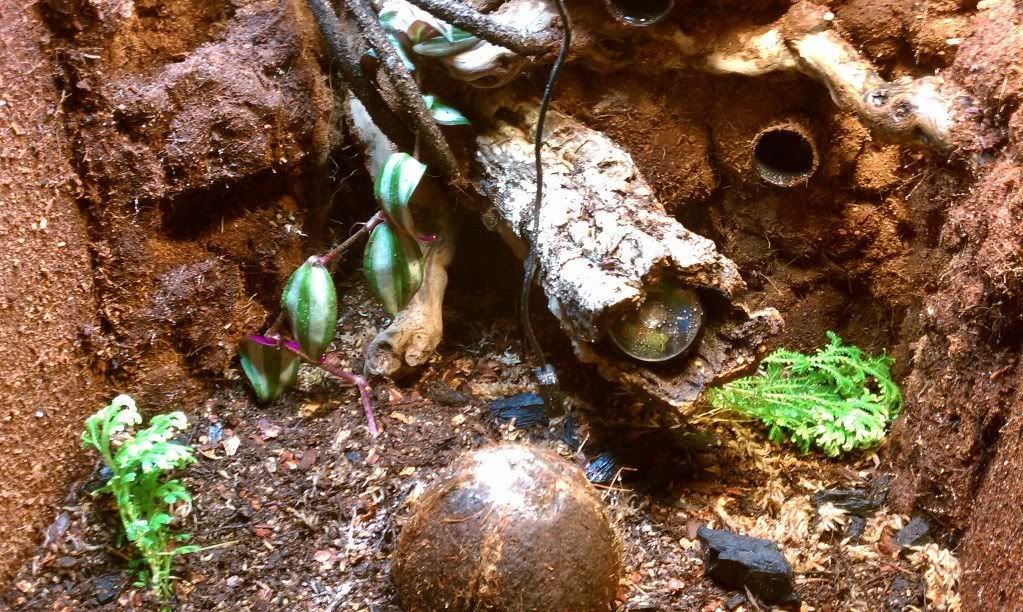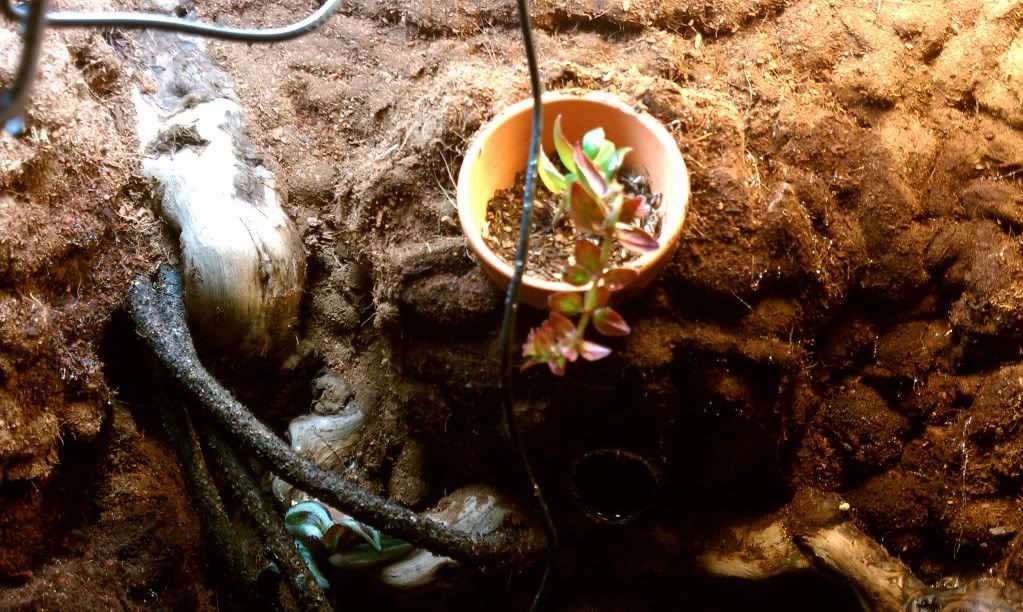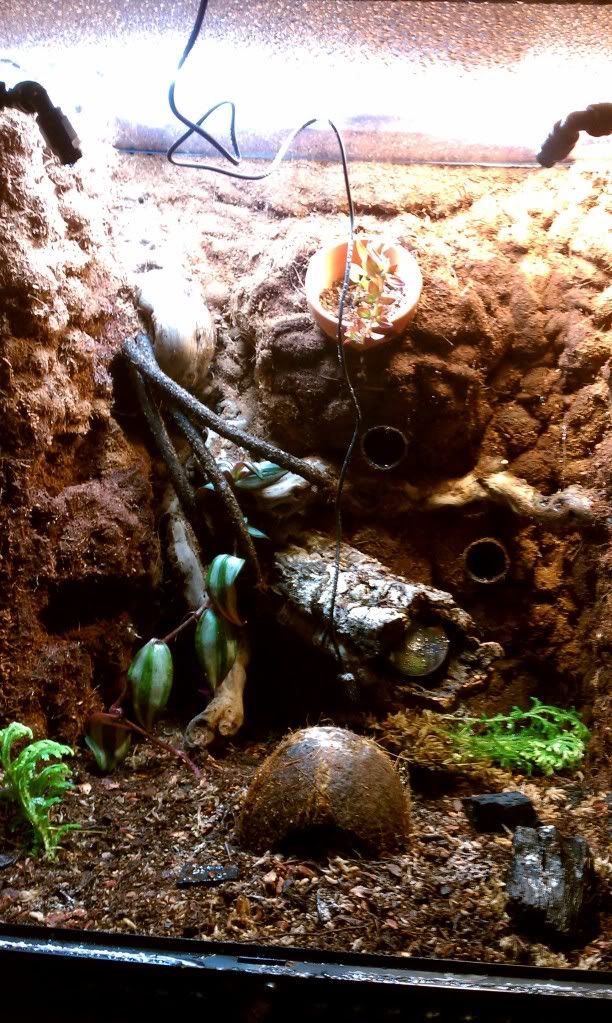 Columnea carnival in the bg pot, wondering Jew planted by the drift wood and 2 selaginella clippings in the corners. I have two tillandsias that I'm waiting to put in there, "enfuego" and "blue."
Just ordered another plant package that has some baby tears, pellonia pulchra, peperomia prostrata, philodendron wende imbe and 4-5 other plants and some oak leaf litter. I have seeded the viv with springtails and monitoring temp/humidity with my misting schedule.
Looking kind of bare right now but a few of the new plants should fill it out nicely in 1-2 months.
So this is my first dart frog viv, what do you guys think so far? I plan to grab a trio of leucs at Hamburg in February