Discussion Starter
·
#1
·
always wanted to set this tank into a Viv, but never had the oppurtunity becaue it was full of fish. after 5 yrs of fish care i had a few die off, and it opened up the door to set up a big Viv..
i wanted to make it simple, a big Tree or log and bunch of plants.
first day of set up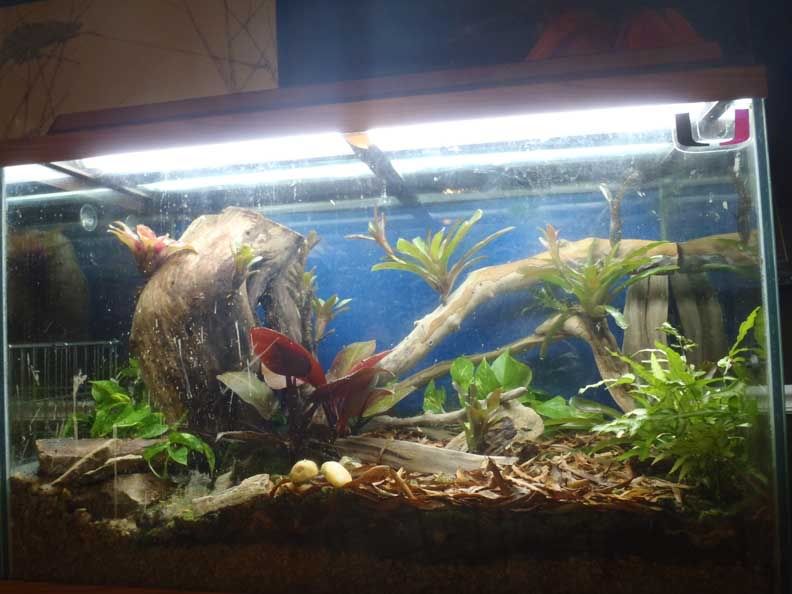 i did not want to foam or glue anything to the back in-case i wanted to go back with fish or Saltwater..
a few weeks after setup
about 2 months after setup.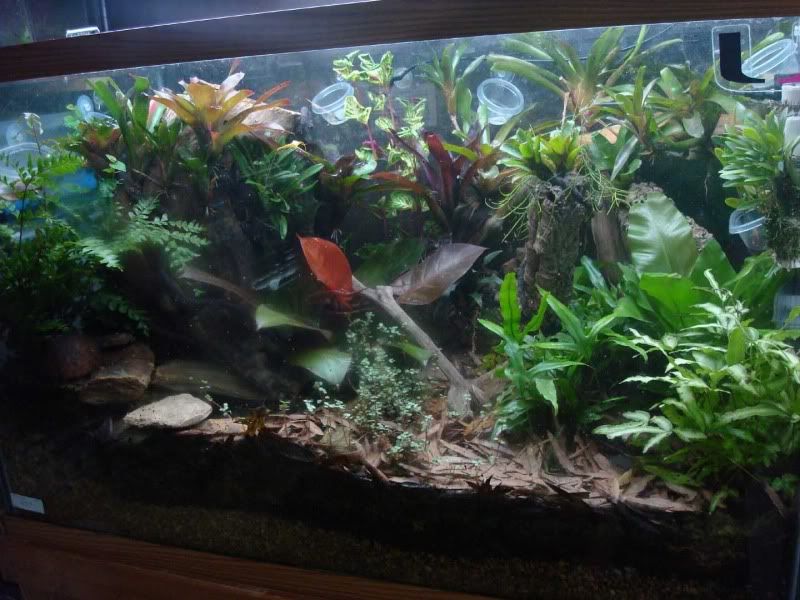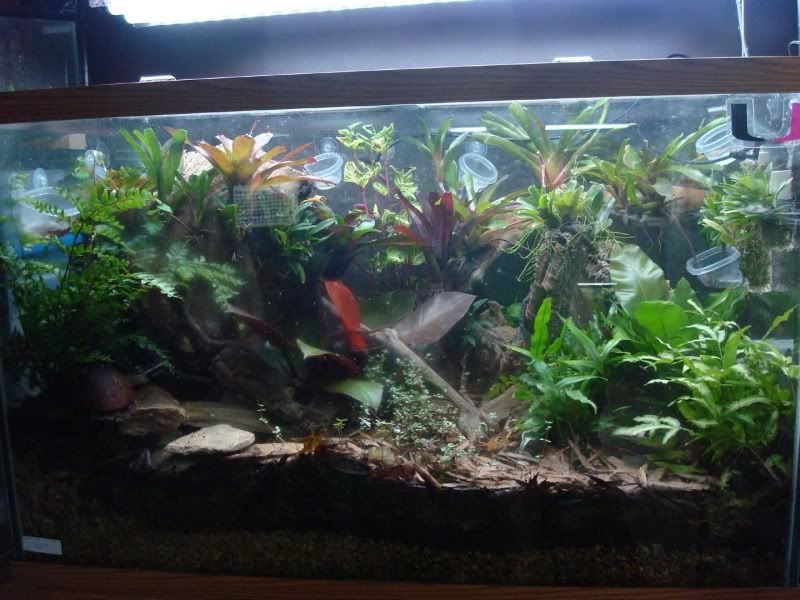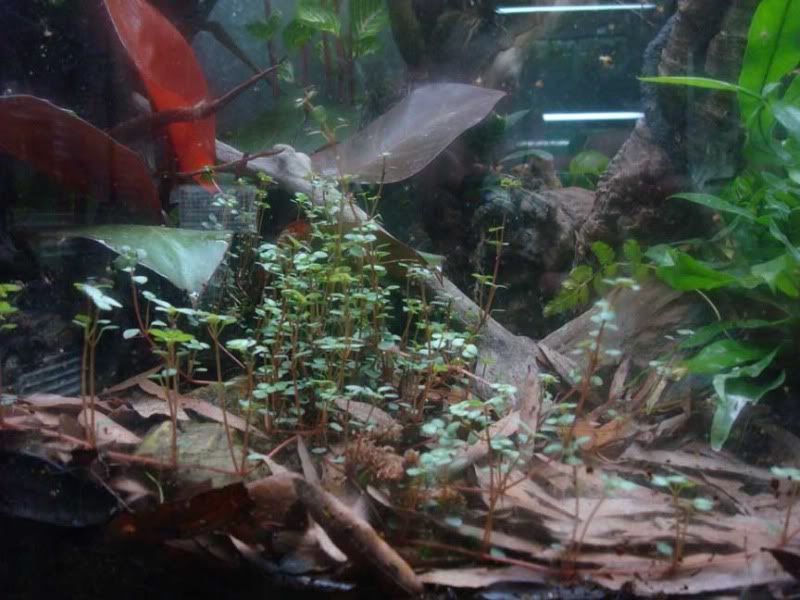 i got a few orchids to hang off the side of the tank. instead of glueing to the wall, i got these orchids already attached to hooks and hung them from suction cups.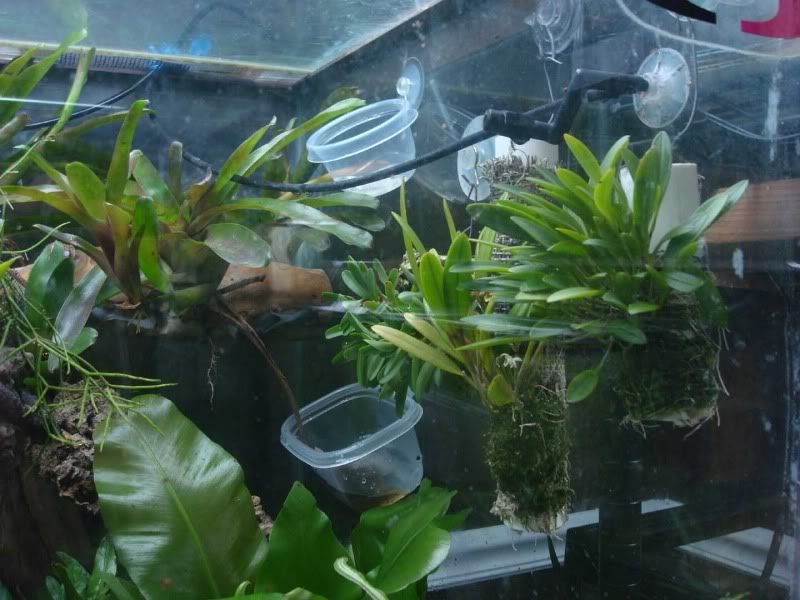 ok so i wanted to make this a cummunity tank, figured it is big enough to have 2 different
species. so i have at the momment 7 Vanzolini and 4 Chrome Basleri in the tank. Just got the Chrome Basleri today from Understory. i think i might get 2 or 3 more depending on the Ratio of male female. the Vanzolini are awesome - i have already herd calling. they group together in groups of 4 and 3 on 2 different sides of the tank.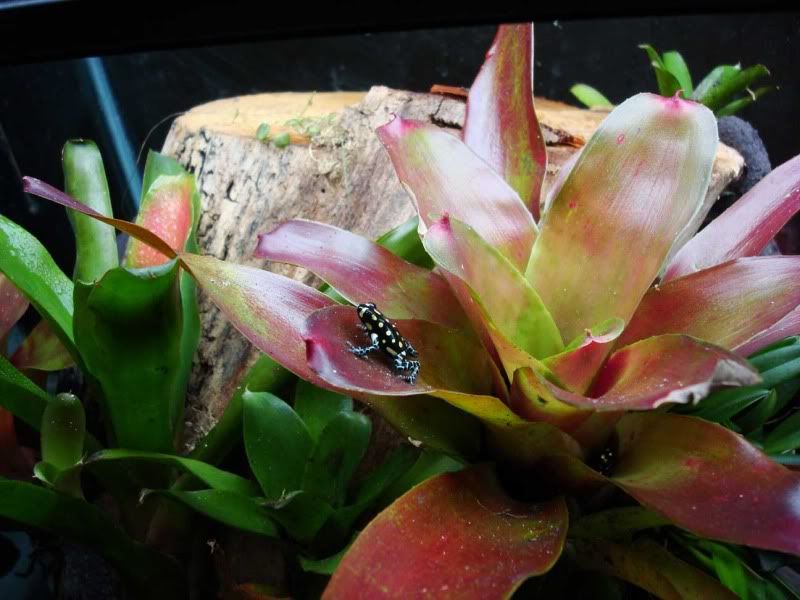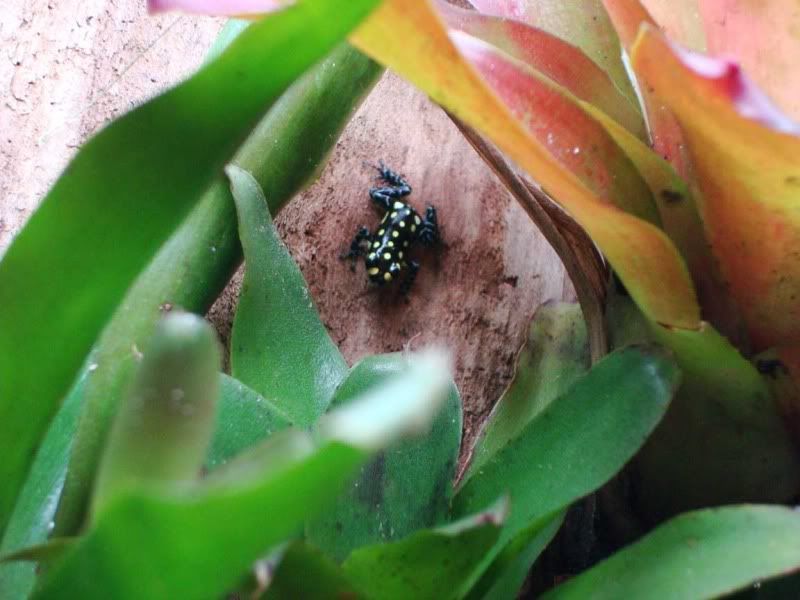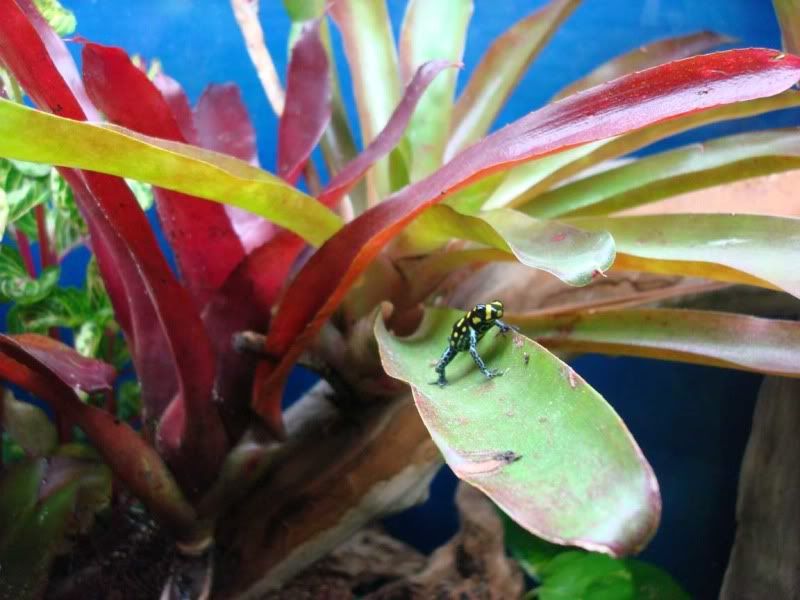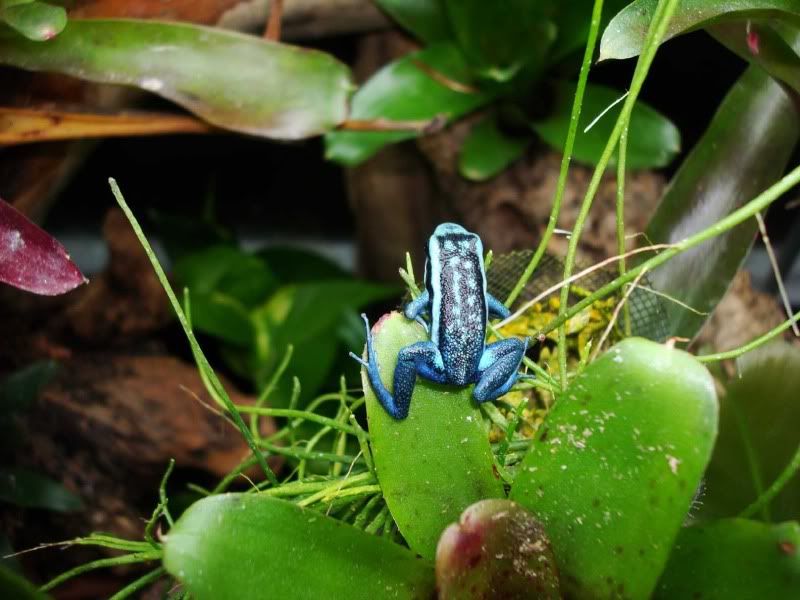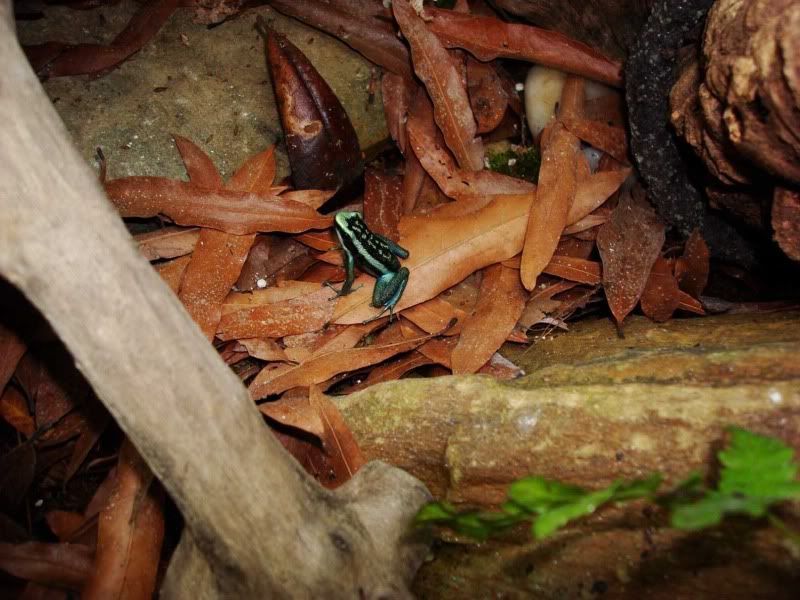 i hope i never have to move anytime soon,,,,,