Hey Guys.
I am disheartened as I have not been able to find any vertical vivariums over 100 gallons. Lots of 10's 20's 30's and "tall" exoterras but I want the true Portrait style tall vivarium in my apartment.
First off are the goals.
[1] LIGHTWEIGHT- I have two flights of narrow stairs separating my apartment from the outside world and transporting large tanks in the past has been tricky and dangerous.
[2] Not likely to shatter
[3] Ability to take apart for my upcomming move (~1 yr)
[4] Easy to clean
[5] Not too overbearing, lots of small details adding to the big picture
[Euro style ventilation to keep the door relatively water droplet free
[6]False bottom?? I would like to have minimal soil, lots of leaf litter but not much in the way of soil. I want most of the plants to be rooted to the backwall and outhanging wood
[7] Mistking irrigation
Here is my basic design right now for the tank.
I"m ordering 1/4 inch acrylic from a local plastic fabrication company.
-Its 22" by 22" by 4.5 feet tall
-It will have a 2 inch lip on the front
-The tube lights I have 4" T5 growth lights will be mounted inside the tank in the corner as seen in the diagram.
-There will be a 22" by 2" vent at the front top of the tank for a metal screen.
-Eurovent will be installed by cutting probably 6" off the bottom of the lid combined with the 22"X2" slice taken from the top. (not in the diagram yet)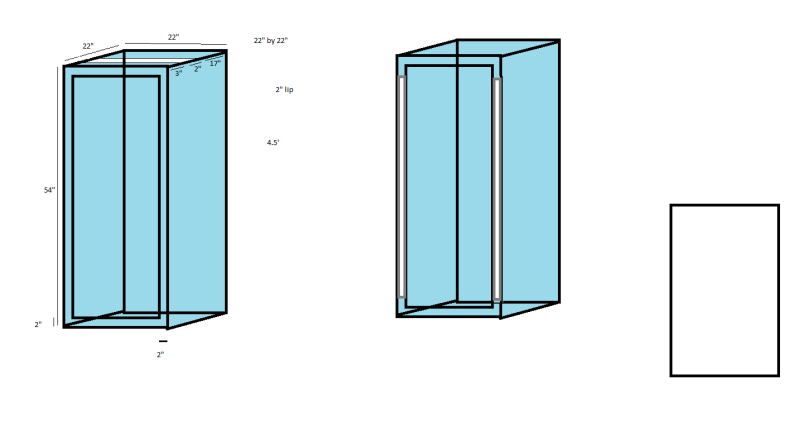 __________________________________________________________
Here is my old build where I learned how to not do a backwall properly and be impatient. I did a good job on the false bottom, however. It was a learning experience. I sold it for 60 bucks the other day. It was a 62 gallon.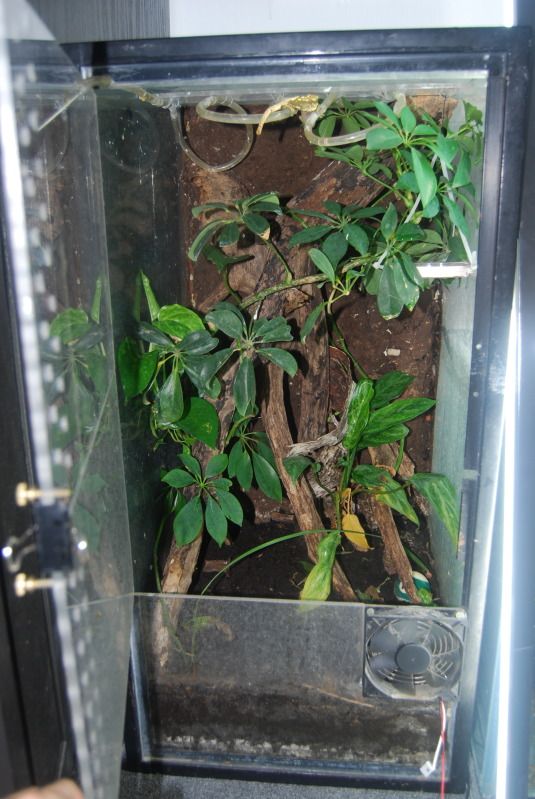 This is my other hobby. Tarantulas. Specifically the Poecilotheria genus from India and Sri Lanka.
-------------------------------------------------------------------------
Plants so far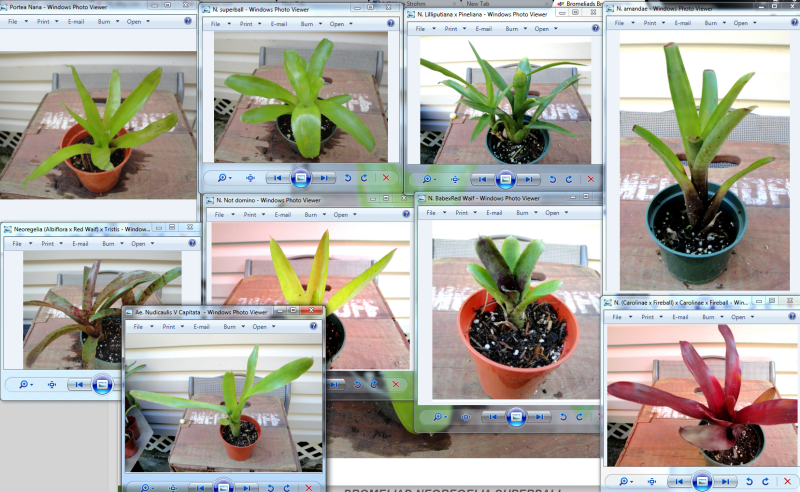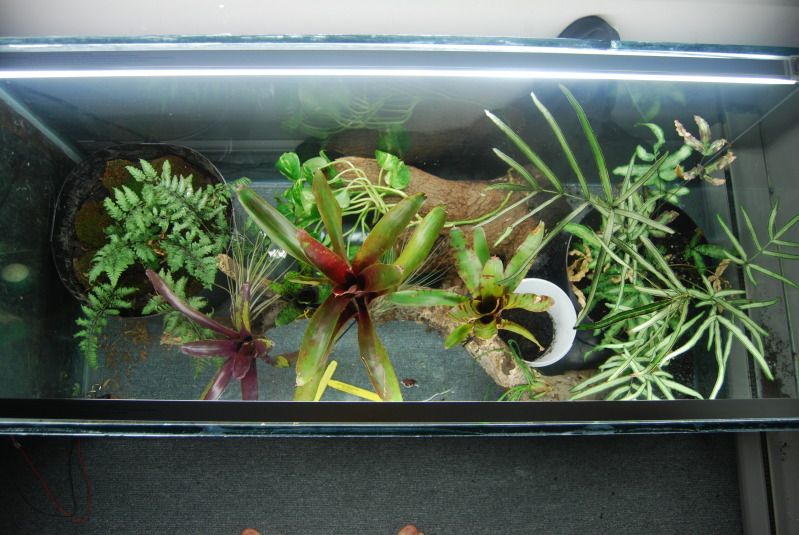 (this 90 gallon tank is too heavy so I am getting rid of it.)
Broms
1 Neoregelia Amandae
1 Neoregelia Superball
1 N. Babe x Red Waif
2 N. Lilliputiana x Pineliana
1 N. Not Domino
2 N. (Albiflora x Red Waif) x Tristis
1 N. (Carolinae x Fireball) x Carolinae x Fireball
1 Portea Nana
1 N. Caviar
1 N. Mac Mar
2 N. Blushing tiger
1 N. fireball
ferns
1 Nephrolipis cordifolia "Lemon Button" lemon fern
1 Japanese painted fern
1 unknown fern, bottom right
Can anyone suggest placements for these species.