Well in the next few days the official build is gonna tank place. At the moment my little female French Guyana banded leuc is in a plastic carrier as a temporary/ quarantine tank. But I plan to house a pair. The tank is gonna be great stuff foam background with silicone cocofiber and cypress placed in the foam. I'm gonna get Alittle more elaborate with this one and add shelves for added surface area. Gonna add a branch and spread moss across it. For plants I'm just gonna use cutting and moss from my previous viv. (Washing before going into first). Once the female grows a lot I will get her a male as she is the size of a thumbnail species. Until the build begins here is the temp. Tank.
It holds moisture well and has air holes in the lid.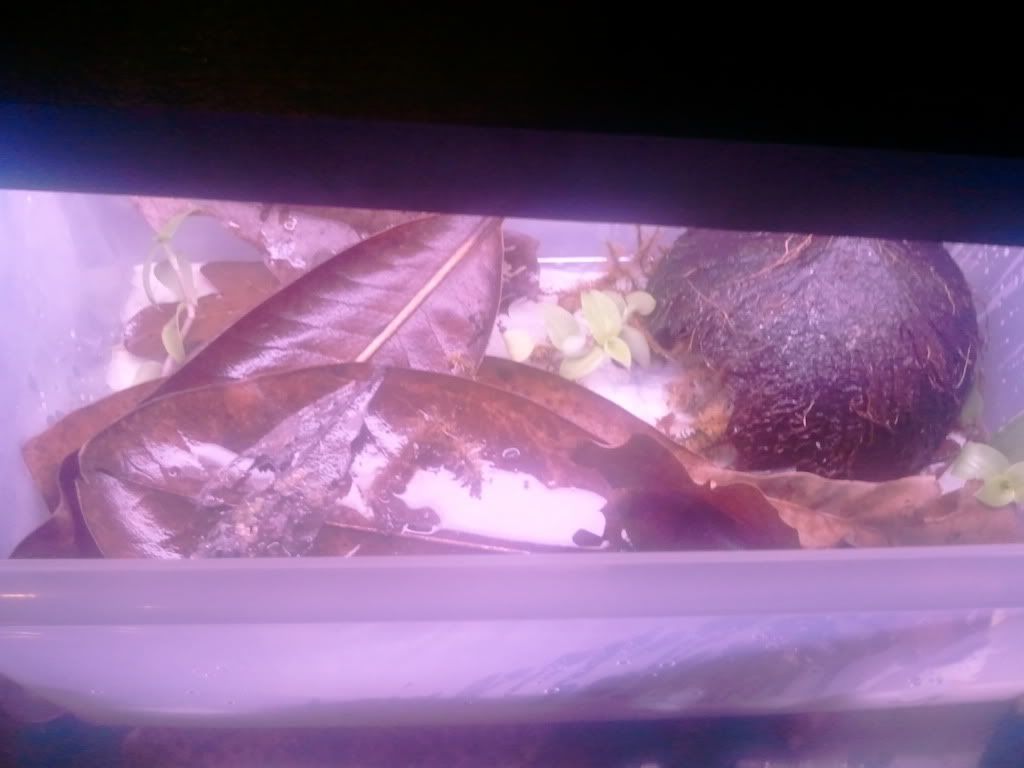 Just an overview.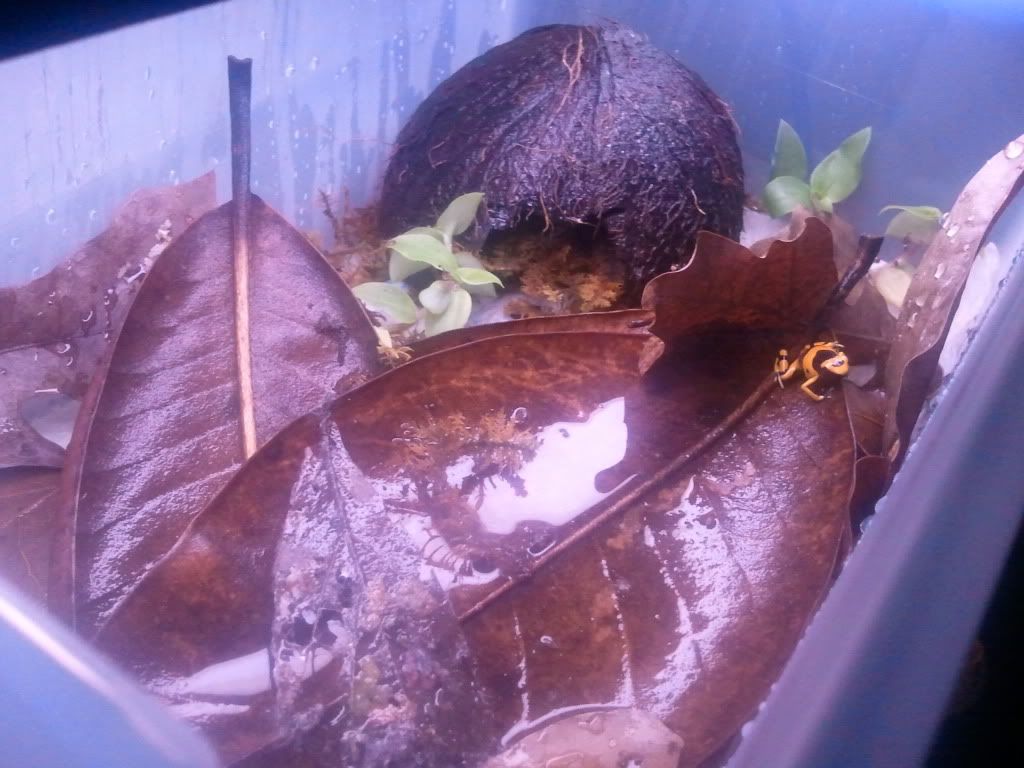 Here you can see how tiny she is.
Better look at her.
Hope you guys enjoy and in the weeks to come hopefully lots to come please comment and post what you think.