Just wanted to show off my lovely whites tree frogs, I have a group of 4, 2 females and 2 males in a 150g bow front only have a picture of two of them at the moment.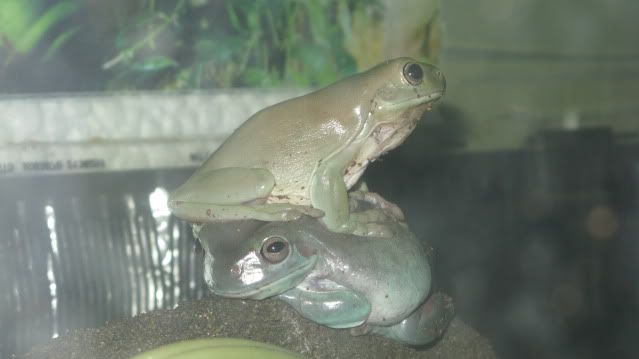 They are such fun frogs to watch and they love to watch TV, the two males also have croaking matches when the lights go off.
I've also got 4 American green tree frogs which I believe are 3 females and 1 male though no pictures of them.
And finally 2 milk frogs which are only a few months old at the moment.
Planning on getting a group of red eye tree frogs, waxy monkey tiger leg leaf frog and some white lipped tree frogs at some point.
I've also got other frogs and toads which aren't tree frogs which are a pacman frog, 2 cane toads, an african bullfrog, a chubby frog soon to be 2, 4 fire bellied toads and possibly a pair of fire walking frogs soon.