03-27-2019, 04:22 AM
Junior Member

Join Date: Oct 2018

Location: California

Posts: 94

Thanks: 29

Thanked 2 Times in 2 Posts
Re: Help Needed: Plant IDs
---
Quote:
Originally Posted by
kimcmich
I am gratified by Varanoid's confidence in my id skillz but in this case I can only speculate (a flower would, of course, be very helpful).

This might be Plectranthus sp aka "Creeping Charlie" but that is very speculative.
It's possible, but that doesn't look quite right. If I ever get a flower I'll send it your way.
---
I still think plant 2 is some sort of Pilea. It looks like "Pilea espresso" - or some plants labeled online as "Pilea espresso" - though some searchable images appear to have larger leaves.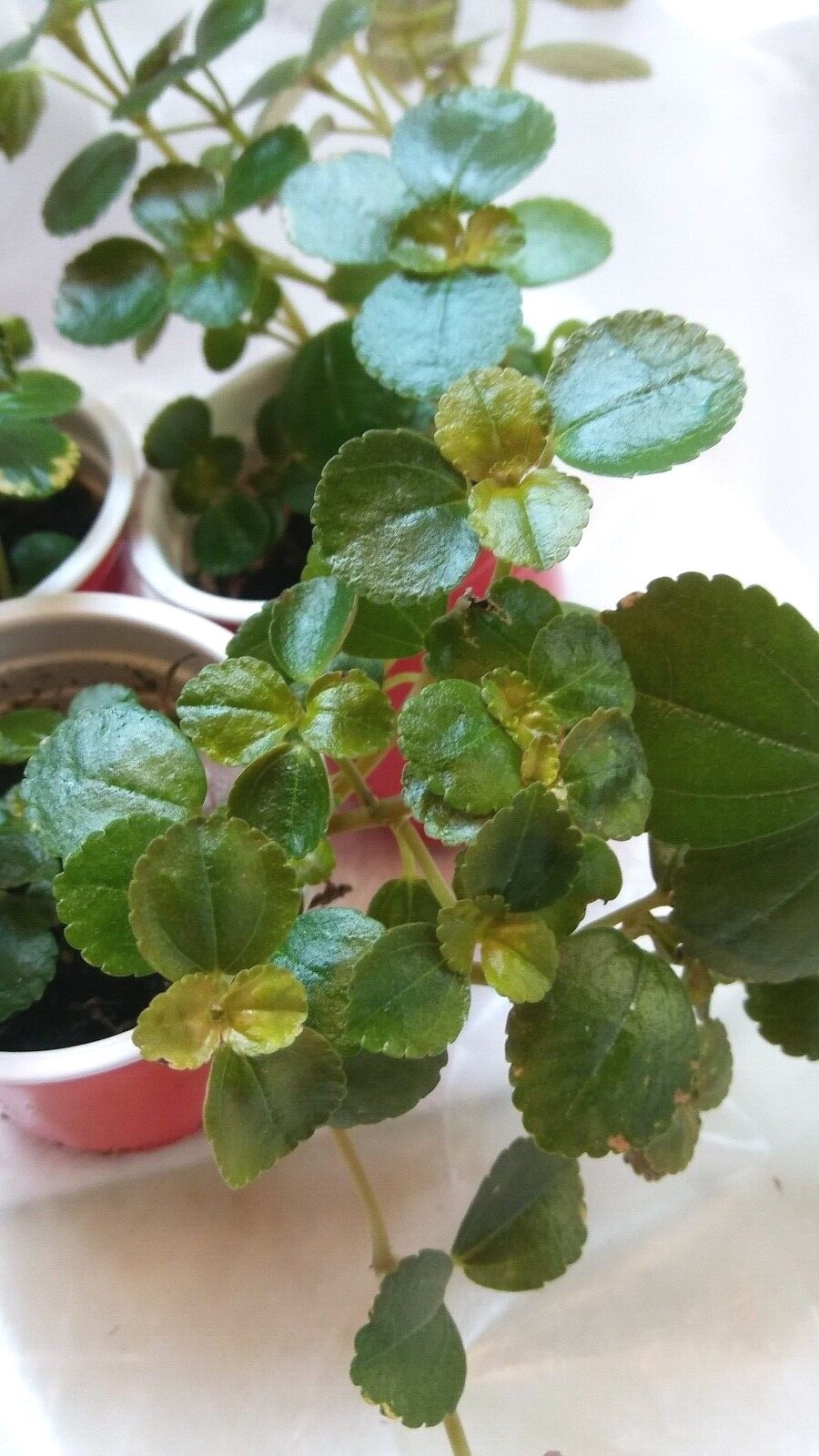 Completed eBay auction specimen
Another example from a houseplant source. The leaves are much larger than mine
That said, I'm coasting on vague intuition here. I couldn't describe a single taxonomy feature I'm using. I would speculate that the hobbyist who gave me a cutting probably got it from a frog website, since the other noID plants I got from him turned out to be a Ficus radicans, a Begonia glabra, and the aforementioned Peperomia turboensis, all GlassboxTropical stock. I think I'll be chalking it up to another unidentified Pilea, unless someone can point out a feature that makes it definitely not a Pilea.
__________________
Best,

Connor