An update, I apologize for my lack of step by step photos and instructions. My camera is awful and i get lost in my world when i get started and forget.
The first thing I did was make a housing for the fans, i could have just placed them in the tank and protected the blades, but i thought that would look a bit odd, especially as i bought 120 mm fans, which look a lot bigger in a viv than in a PC case
All i did was cut some coco panels to the correct side and hot glued (add that to the shopping list) them to the fan. Then the back of the housing has mosquito netting attached, and the front, the netting is screwed in at all four corners, to give tension, and then the edges are glued. The finished product reminded me of this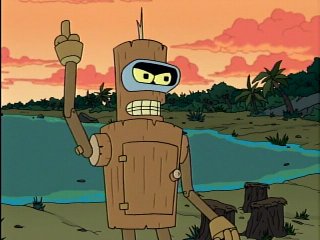 The fans are running at 5v, powered by a phone charger. according to the specs sheet, it should be pumping out 38.83 CFM, at 900RPM. It is absolutely silent if you put your ear up to it all you hear is wind noise. At this speed the air in the tank should be circulated 9 times every minute.
They where then mounted in each corner of the tank, one blows across the tank and one blows at the front glass.
I wouldn't say there was a whirlwind in the tank, just a gentle breeze
The next thing i did was mix my ABG.
2 parts orchid bark
2 parts tree fern
2 parts charcoal
1 part sphagnum
1 part eco earth
My god was it dull to do. Smashing up charcoal, mixing it by hand, shredding sphagnum moss. i also made too much, but without anywhere for it to go, so i donated it to the parents to use in their hanging baskets. the most expensive dirt in the south of england
Even in the tank its very deep.
I think I put too much in, i just didn't want to waste it
So the ABG mix was complete, the fans where mounted. Now i needed stuff to make the small pool in the corner. It is only going to be a tiny pool, probably a half inch deep. but i needed something to go in the base of it, and then a way to keep the substrate out of it. So
another
trip to my local reptile/aquarium store to buy pebbles and sand. (adding to my ever growing shopping list)
*This store btw, has a good range of reptile bits. it is a very disappointing site though to see golden mantella and azureus in the same tank. the azureus have been there for about 3 months, and i fear they will be there much longer, as they are priced at £85. They where originally in the same tank as Leucs, i would not be surprised if some has walked away with 1 leuc and 1 azureus. *
I digress,
So the pool section is a bit thin layer of sand, then pebbles as a bank.
Very basic, but i feel it is effective enough.
Whilst i was shopping for pebbles and sand, i had a look at the viv decor and just
had
to get 2 coco huts, small exo terra vine and a real large vine.
The exo terra vine was broken in 2 places, but it didn't matter as i was going to cut it up any way. I also ditched the large unknown wood that i had, but kept the oak.
At the moment, the tank is very brown, but it is starting to take some kind of shape at least.
Please ignore the shite photos. Camera phones are the worst things in the world. and also please ignore the amateur hot glue gunning. I know its not an aesthetic build, but that is down to my complete lack of
A) Craftsmanship
B) Artistic ability
My shopping list is still vast, i hope to get the glass lid and lights next pay packet, which is another 3 weeks
. Once these are in place, i can start thinking about planting and seeding with micro fauna. After that it will be prepping the shelves in the shed.
I have a question to ask.
Does the pool need to be filtered? I already have a canister filter tubes plumbed in, but in my stupidity the tubes wont reach the filter unit haha.
Thanks for looking.