Alright, so big update here. Sorry for the long delay, but such is the life of an unemployed recent college graduate. I have just accepted a position now so I have time on my hands to show you the goods. So without further adieu, here we go!
**NOTE: BETTER PICTURES WILL BE UPLOADED IN THE FUTURE!!!**
This is the first layer of concrete (mortar mix) that I spread out onto the styrofoam. I made this quite thin so that it could pour into all the nooks and crannies.
Final Coat of concrete and some shaping and this is the finished product. Sorry for some of the poor pictures, all I have to work with now is the phone. Will get some better pictures before I plant...The chiselling and shaping took a lot of work but will help when painting.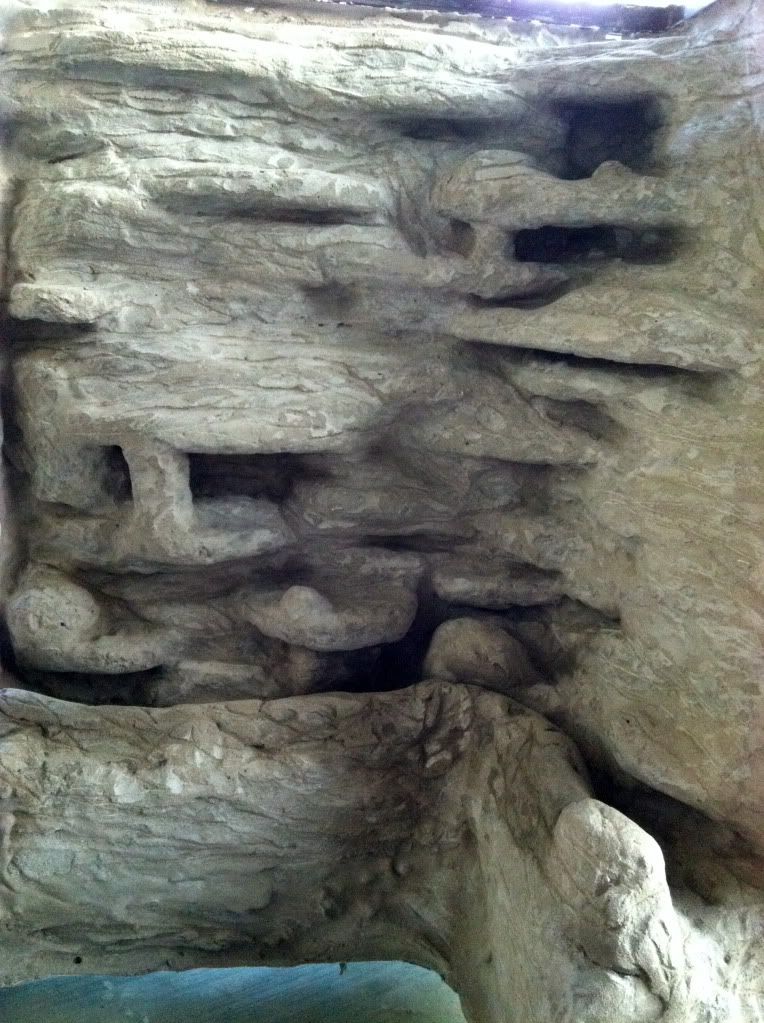 I put some "rock" coming out of the side of the glass as well to make it all come together "theme-wise".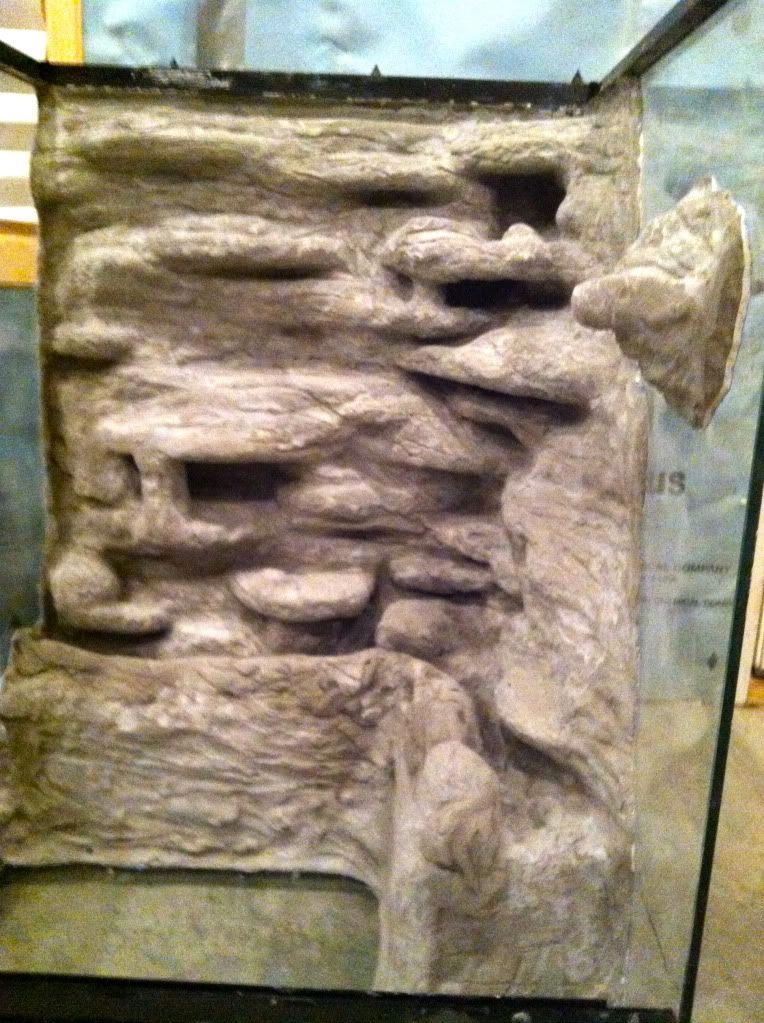 Close-up of the sculpting of the rock. The look I finally decided I wanted was sort of a rough, volcanic rock as it would "pop" a little better with the wood in the foreground.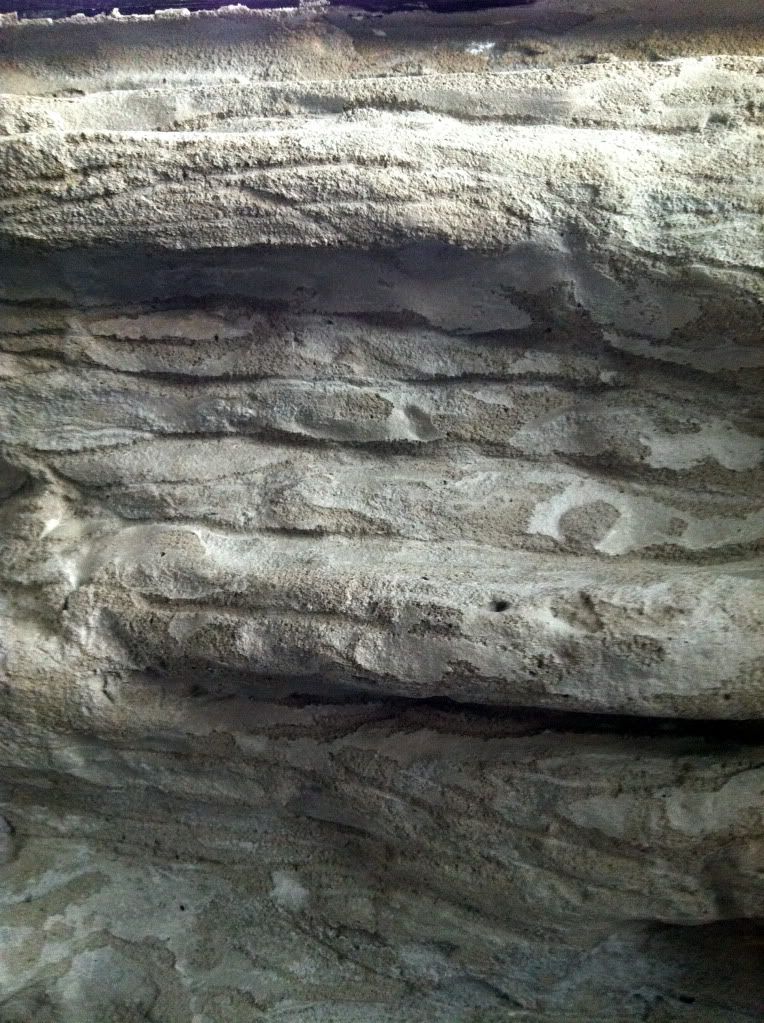 This is how I did the curing. I did short spurts using my fogger to lightly wet the surface of the rocks. I will have a glass top when it is all said and done but decided to just use styrofoam for now.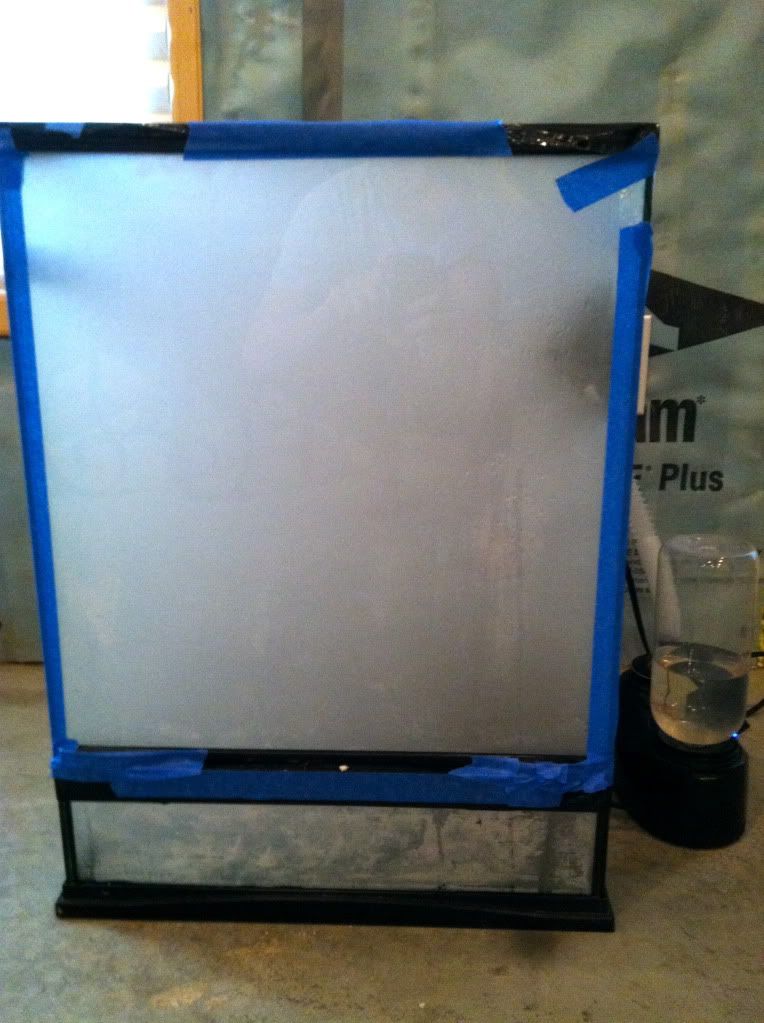 This is the rock after it has been finished in the pain department. I used acrylic paints and again decided to go for the volcanic rock look. The colors here are difficult to really see, but the final version looks much better than the picture shows...again, promise to get better pics up soon. The wood is also not in its final position, just in there to show the contrasting colors.
As I will be utilizing a drip wall here, I installed some background material on the side. Hopefully this will fill in quickly making the rock appear to jut out of the vegetation. I used 3M scrubbing pads here as it is almost exactly like ecoweb but much much cheaper!
Closeup of the rock and scrubbing pads. This will give you a better idea of the color of the paint and the texture.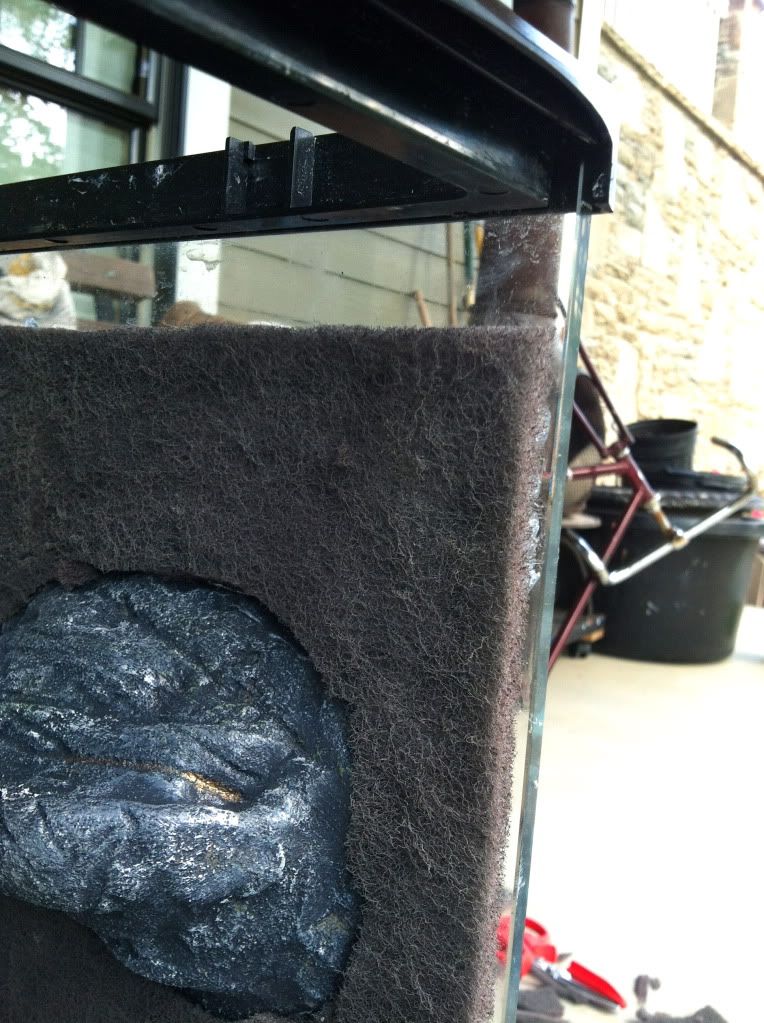 Alright, that is it for now. I will be putting the finishing touches on this guy in the next week so stay tuned for more updates. I'm trying to finish the construction before I move to my new job so I can plant when I get settled there. Thanks for looking!