I've been planning and constructing a new 15g Vivarium. I have previously had PDF and am getting the itch to get back into the hobby. I am planning on having a water feature (waterfall) with no pond. I have constructed the fake rocks/ temple waterfall using styrofoam/grout/paint. Here are a few photos of the progress I have been making:
Here is a front and back image of the temple: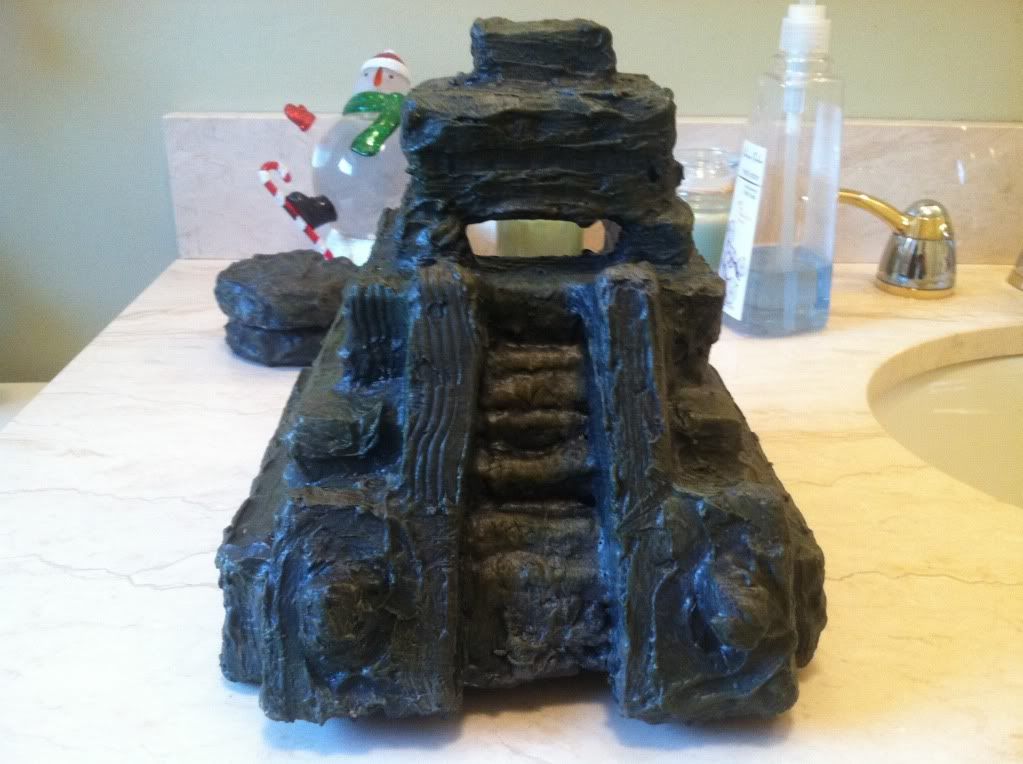 Front Temple
Back Temple
- Now I'm going to put screen on the exposed back to that the frog/flies can not get into the waterfall and pump area
Here are pictures of the fake rocks I have made: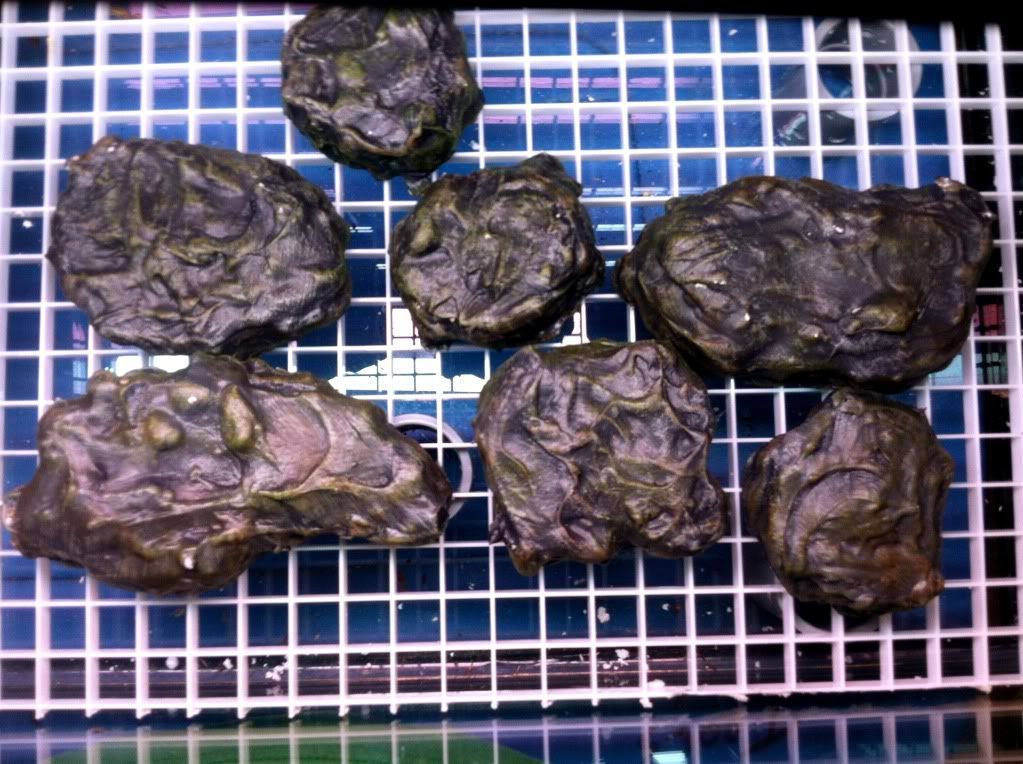 Here's a full shot of the positioning of the wall items and the waterfall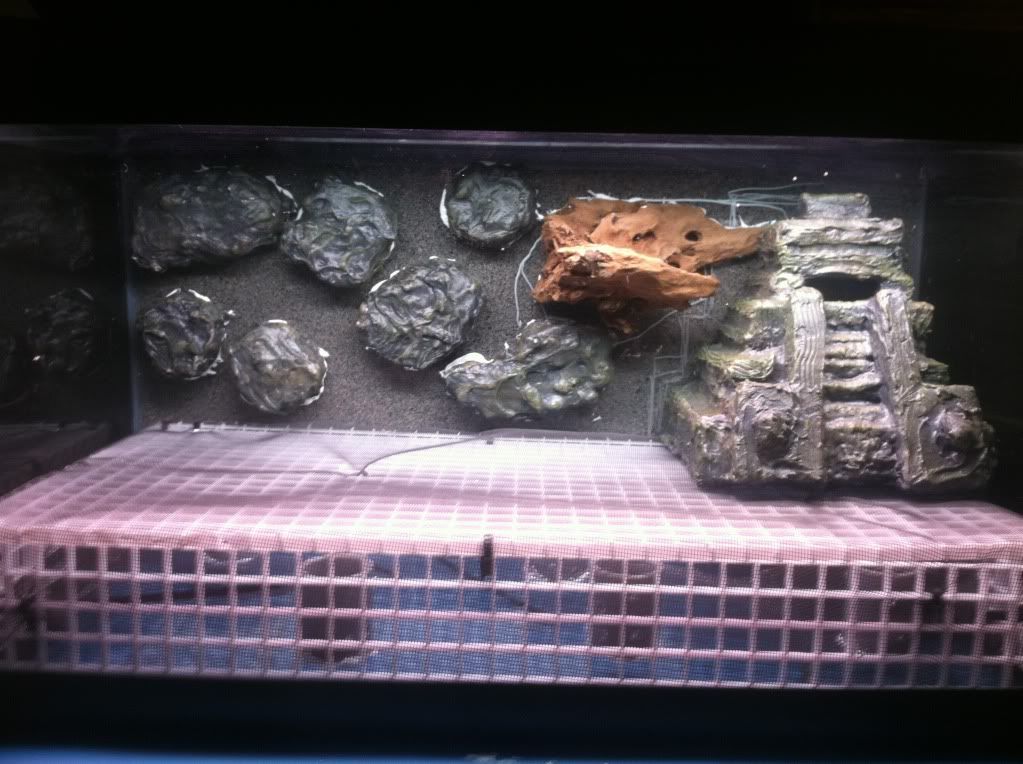 This is the progress so far. I am going to seal the rocks/waterfall and use great stuff for the exposed background within the next few days. For lights I have 2 24w T5 bulbs (I have one red, which explains the discoloration) I'm also planning on lowering the false bottom about a 1/2 inch. I have a few questions:
What should I use to seal the fake rocks/waterfall? Can I get it at Home Depot or Lowes?
What should I use for silicone for the great stuff? And What should I use to press onto the silicone for the fake background?
Thoughts and comments are welcomed and encouraged.