Here is an update on my aircirrculation/ventilation problem solving process. I had previously been using an external air pump with air line tubing to provide ventilation to my 60 gallon tank. You can see that here:
member-s-frogs-vivariums/topic26035.html
Problems I perceived with this set up were: 1) The pump didn't clear the glass completely, so I was never pleased with the results 2) The pump was bringing in external non-humidified air which was tempature dependant on the temp in my loft. Consequently, the top of the tank was very dry impairing plant growth 3) The previous set up didn't "dry" the bottom of the tank adiquetly leaving the bottom of the tank rather wet and soggy.
Here is what I am now running
4-60mm ADDA waterproof fans
Supplied by a 3-12v variable DC outlet converter from radioshack
Mounted on 1/4" Loc-Line a fully adjustable piping system used in the reef hobby and CNC tools
Here are some photos of the installation process: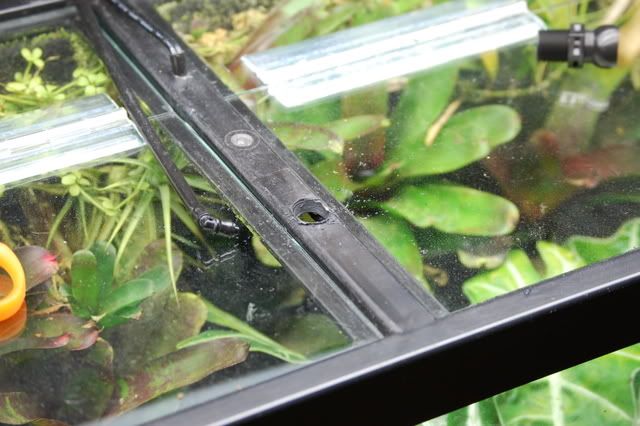 Extending the hole of the previous airline vent with a grinding bit,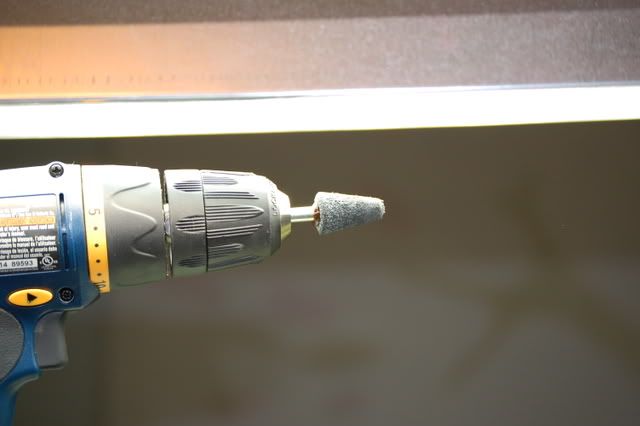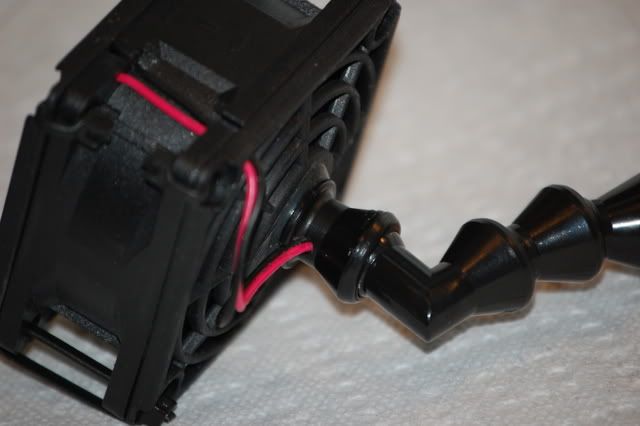 Fan attached with zip ties to the fan grill glued to flexible arm, with wires running internally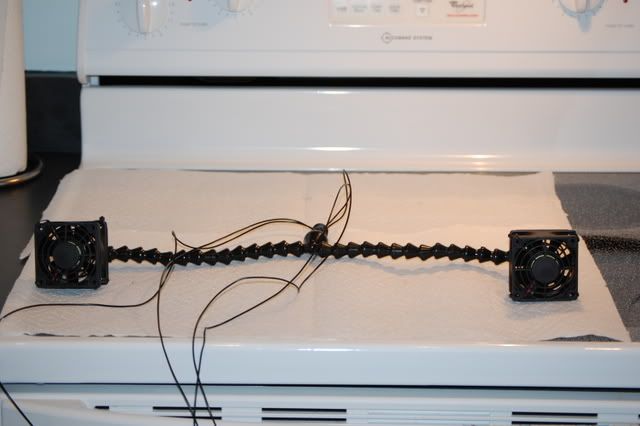 Center set up, two fans with arms attached to the Y fitting with wiring traveling inside to threaded mounting piece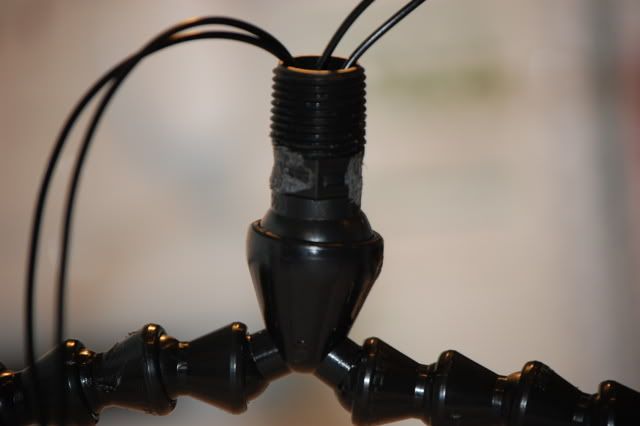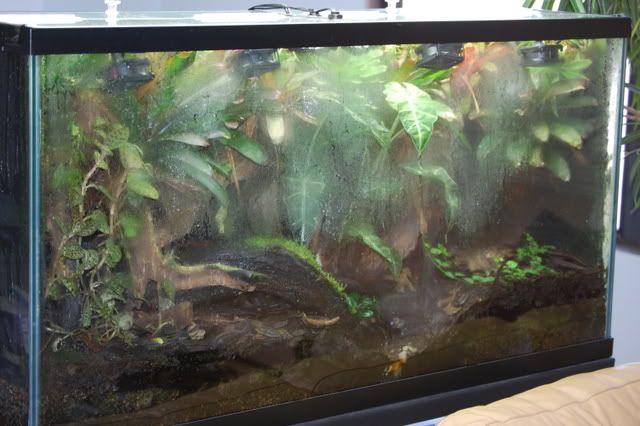 Here are the fans running on 15min per hour timer, not clearing the glass like I would have liked, not sure how I could adjust them to work better. Maybe a longer run cycle, maybe this tank is impossible to keep the glass clear...