Ok, so heres the deal. When I started this project weeks ago I was going to create a picture heavy construction journal, but that didn't happen.
First, my gloves were covered in silicone and my camera was in its bag. With this being my first viv I did not know how fast the silicone dried so I was in a hurry to get the background going.
Well, here are the pics that I do have. Enjoy!! All comments and questions are welcome!
Here are the supplies: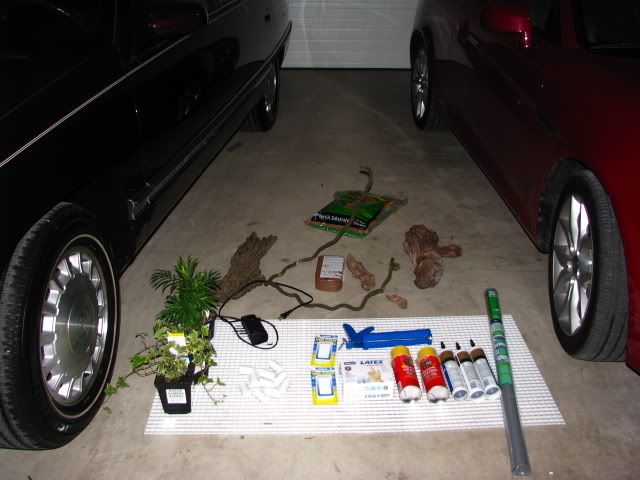 I started planning:
More planning: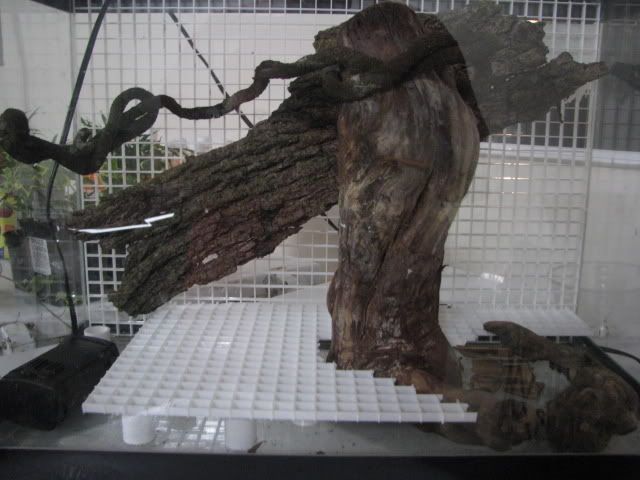 And More: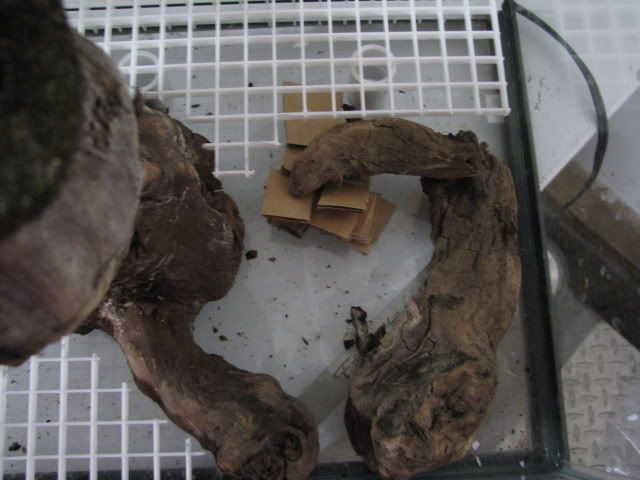 After planning and sketching and brain storming, I scrapped the ideas and just kinds winged it after I created a mess with the Great Stuff and was very very frustrated.. I applied the black silicone to the background when done and mixed Repti-Bark and Coco Fiber, again, for the more of a 3D effect. I mixed orchid bark and peat moss for the substrate, followed by the Repti-bark and Coco Fiber as a ground cover. The plants consist of a fern, a small palm, and a small ground cover(not sure exactly what it is) My filter is in the back-right corner I used egg crate, pvc sections, and window screen to create a housing for the filter that covers it up, keeps it unclogged, and hides it in the corner all while keeping access to it. I have a reverse osmosis system so I used that as the water.
here is what I came up with: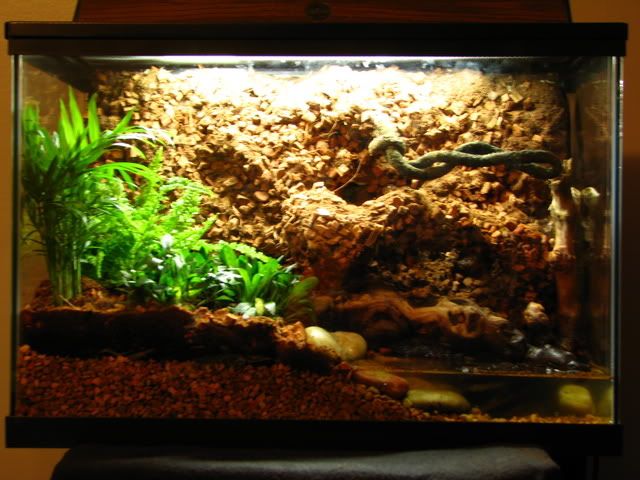 I had one of those jungle vines and had it built into the Great Stuff to give it more of a 3D effect but then SOMEONE (not me... ok it was...) had the background sideways and had to cut away foam and foam from the egg crate.
I then refoamed the background. I trimmed it to where I wanted it and ended up covering one of the Jungle Vine sections in Great Stuff. I really liked the way that turned out.
You can see that a little better in this photo:
I am pretty happy with my viv!
here is another shot:
Again, this is my first viv, I will build one for my tree frog next. More less to gain experience and goof ups to learn from my mistakes. Then I will probably convert my 55 gallon to a dart tank. I have access to 20 gallon tanks all the time, I just don't know if I want to put them in something so small.
Is there a good beginner dart frog that will do well in a 20 gallon tank, I would like to keep two or three of them in the same viv. Please let me know!
And by the way, thank you to everyone for posting their construction journals and allowing me to see your really neat ideas. I really like this forum!
Enjoy!
-Josh