Just in case anyone is interested, I have been caring for 2 kittens that were born under my shed. I do not wish to keep them. I am trying to find homes for them so that they don't ending up roaming the neighborhood without being fixed or cared for. They are about 6 weeks old. There are a few more that I have not caught yet. Here are the two that I have caught.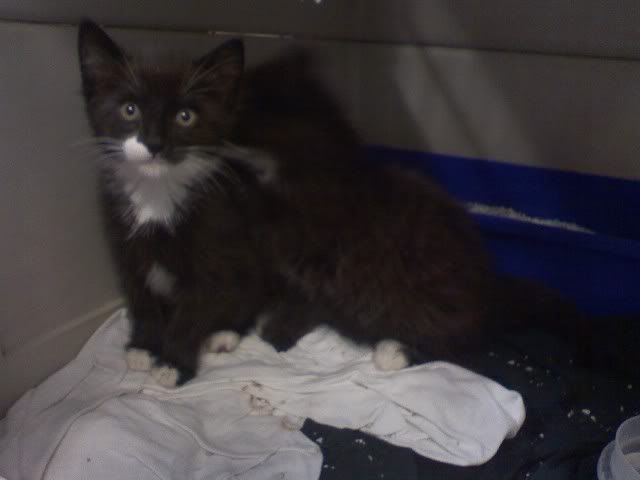 Let me know if you are interested.
Oh Yeah! We are looking for a male leuc. Both of our males from our trio escaped when a pothos vine pushed the lid up a 1/2" on the tank. It was very heartbreaking and our female is lonely now. Also, we are still looking for a home for our 4 green Trivs and possibly their 29 gallon tank as well. I do recommend with them though that you have a 40 gallon tank at least for the 4 of them. They need lots of space and we don't have it. I should have a few super blues froglets, an intermedius froglet, and maybe some leuc and cobalt froglets as well. We are still trying to decide but we may be willing to sell our 1.1 very proven imitator pair also. There are 3 froglets in their tank right now, not ready to be sold though. We have a bunh of bean beetle cultures to sell.trade as well. Hopefully, we can get everything rearranged and set up by the meeting. Have to make room for a few new tanks in the frog room.
Anyone who is planning to attend, please email
[email protected]
for our address and directions if needed. We are planning on have some burgers and hot dogs and maybe tacos and quesadillas. You can bring drinks or snacks or desserts if you would like. We will have cornhole set up and you can fish in the lake if you want to. Hope to see lots of old and new faces this year.