Hi all!
Here I'm going to be posting my build thread of my Exo-Terra 12x12x18. It will be a slow process(to me at least) but I plan on having it up and running hopefully by the end of the year(frogs aren't likely til next year) I'm no new blood to vivariums, but i will be for PDF's. I've built quite a few terrariums as well as one ~150gal custom bow front reef tank. As well as a 40gal bow front for my aunt here is a few pics of my previous builds:
My aunts 40gal bow front
Heres one that didnt last long. it got really bad molding but nice.
Here is a Paludarium(?) i did a while back as well: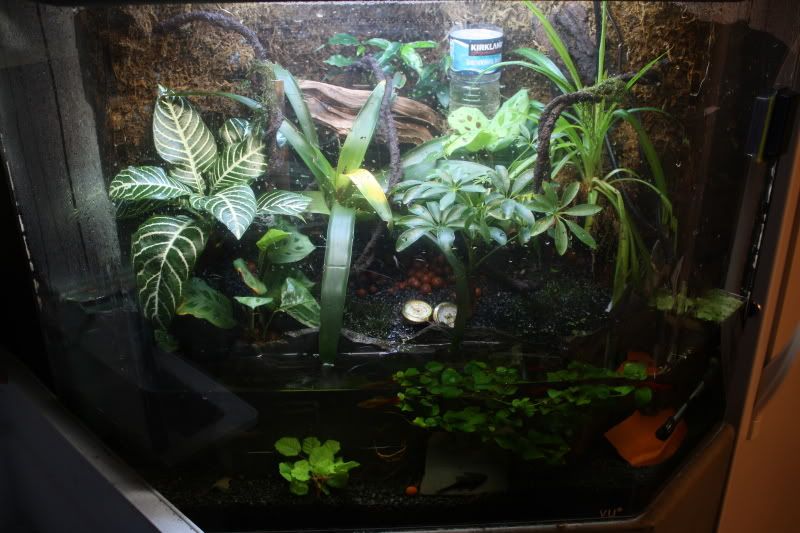 I plan on making this viv for either a pair of imitator 'varaderos' or a pair of variabilis 'highland'. Or something else if i change my mind further into the build.
To start im going to remove the stock top and replace it with glass and a screen vent in the front. I'm going to FF proof it as well. I want to try to make a mini version of Raf's tank but we shall see if i want to go that route. I'm sure I will have many questions along this thread so please bare with me!
Here is what I have so far:
just a tank with a BG i built a while ago out of styrofoam. what do you guys think of using this as my base and building off it. It has a built in planter.
Here is the pic of my BG when i built it: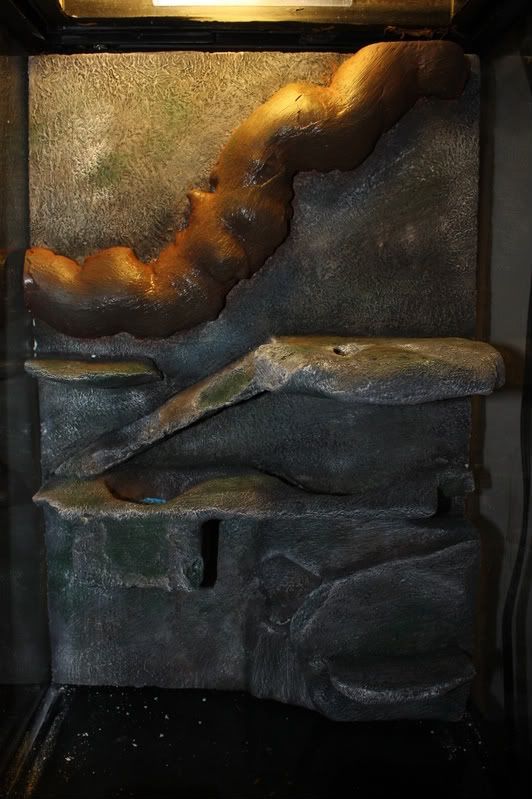 Here it is now after being in storage for a year or so and beaten around.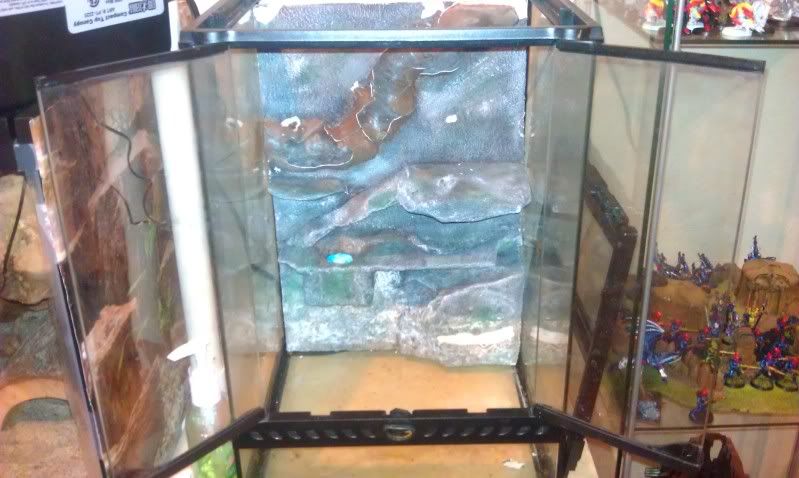 Now i have a few wood selections if the "rock" BG dosent work out. Can anyone name the type of wood here or tell me a way to go about finding out if it can withstand 90%+ Humidity?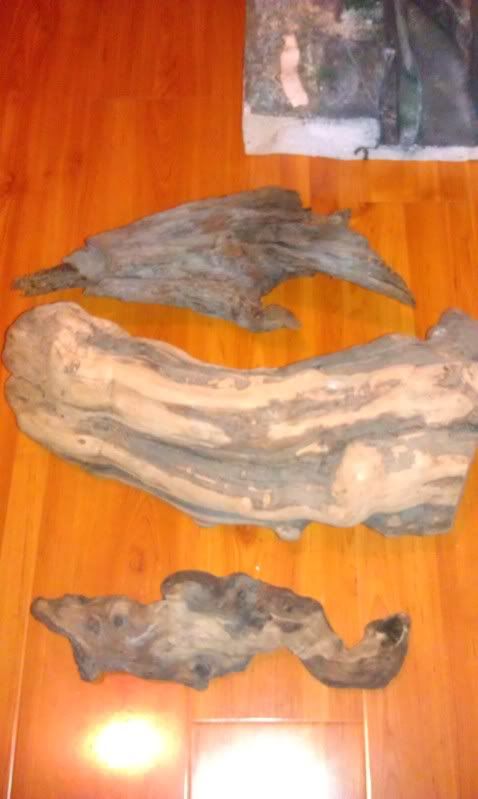 I also did some mock up positions for the wood if i were to use it.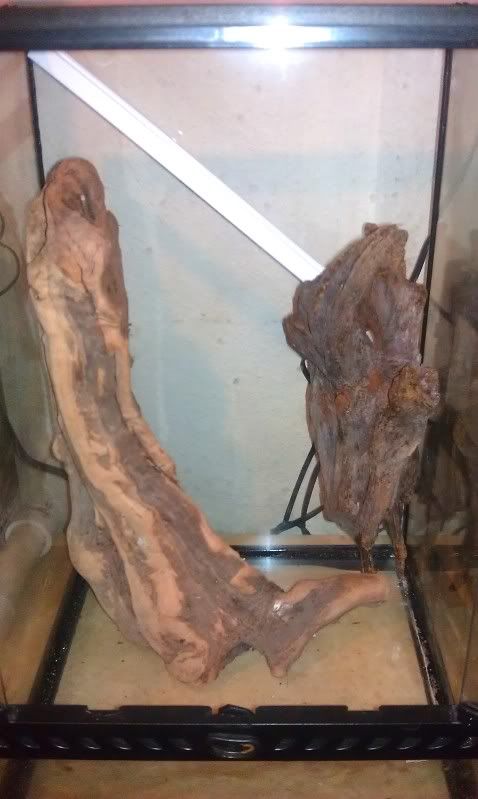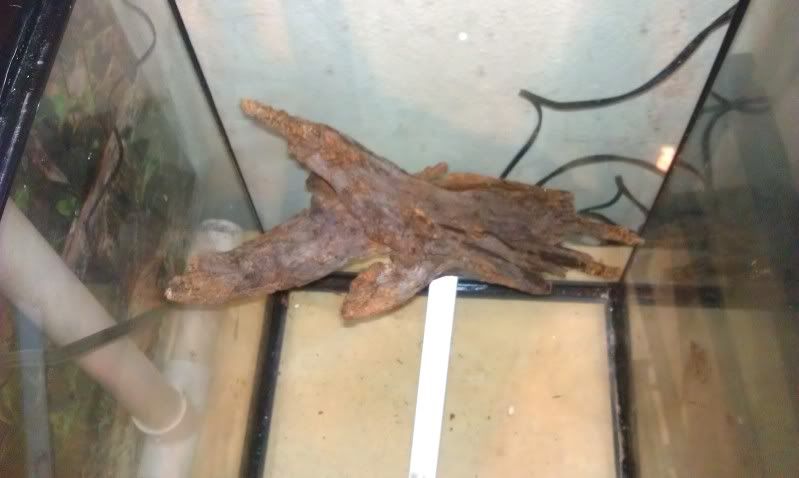 So far that is all, hopefully i will get the glass tomorrow at work and work on the top and ff proofing.
Please give me any input or suggestions.
Thanks for your time
-Jason