10-06-2010, 08:51 PM
TWI/ASN

Join Date: Sep 2006

Location: Bozeangelas, Montucky

Posts: 1,802

Thanks: 10

Thanked 4 Times in 4 Posts
Re: Just some viv and frog pics
---
Thanks Antone, testing out the new phone...
Some more pics, and a surprise I got when I looked at my yellow terrib pair...
Yellow terrib group doing what I don't know, hunting I think.
Female Terrib (breeding pair)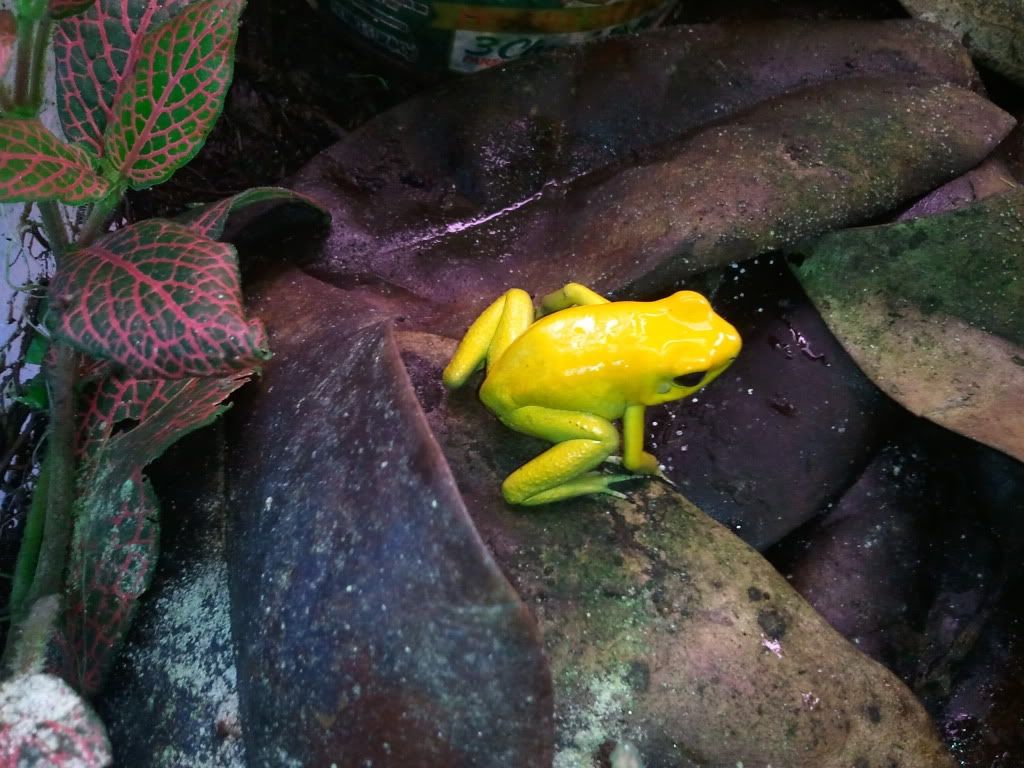 And my surprise... I let froglets get some size before I pull, but didnt realize we had eggs, and obviously tads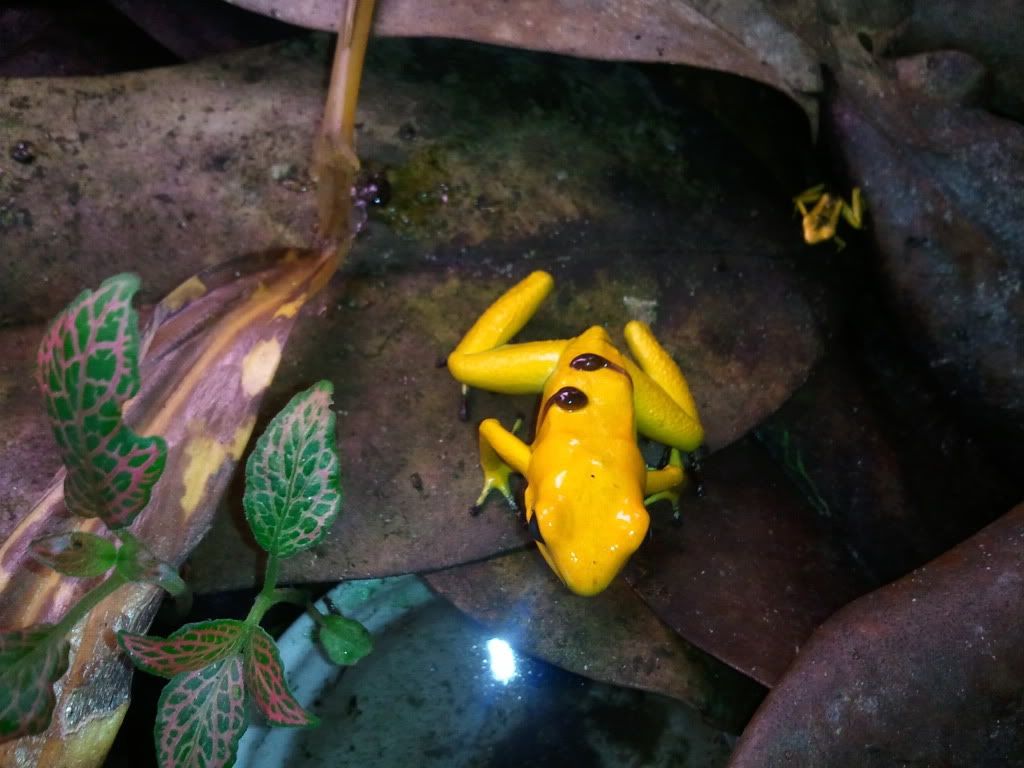 Dad transporting into water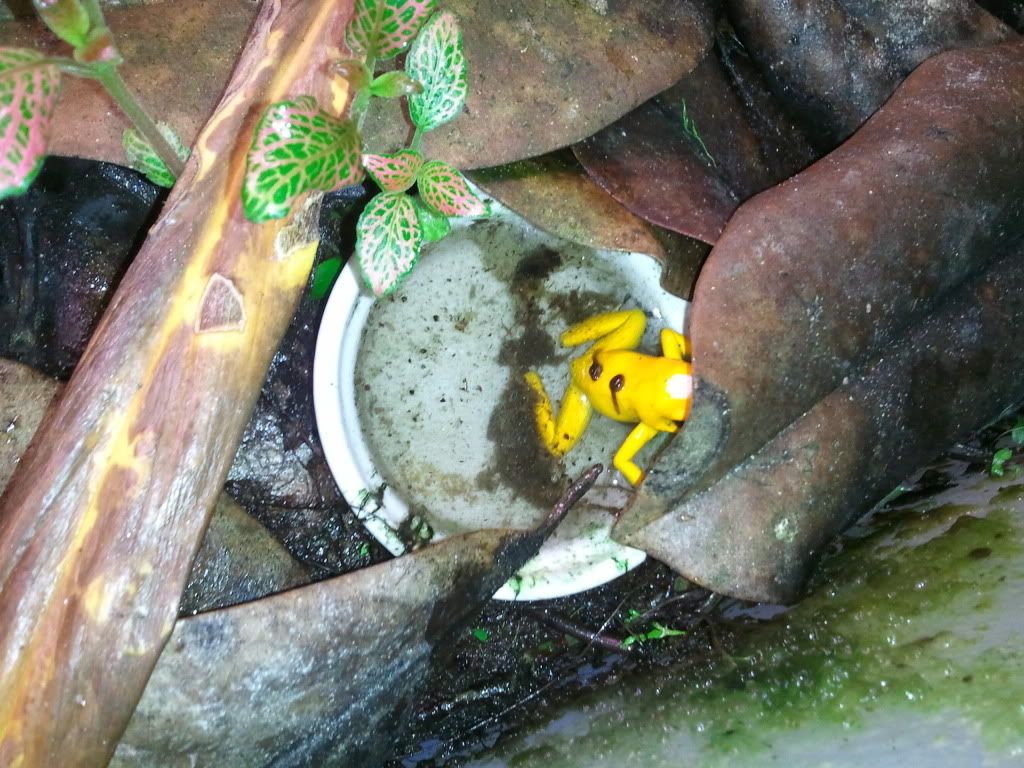 __________________
Sarah
"Before you criticize someone, walk a mile in his shoes. That way, if he gets angry, he'll be a mile away - and barefoot"
Join the Amphibian Steward Network
---
Last edited by housevibe7; 10-06-2010 at

08:55 PM

.