Hmm maybe, if the mods feel it necessary then I have no problem with it being moved.
Anyway, I got on with a fresh sheet of liner and glued it in as one complete sheet and folded the corner and hot glued them in. Then I added a drainage layer and fashioned a pond area.
Mess in my herp room lol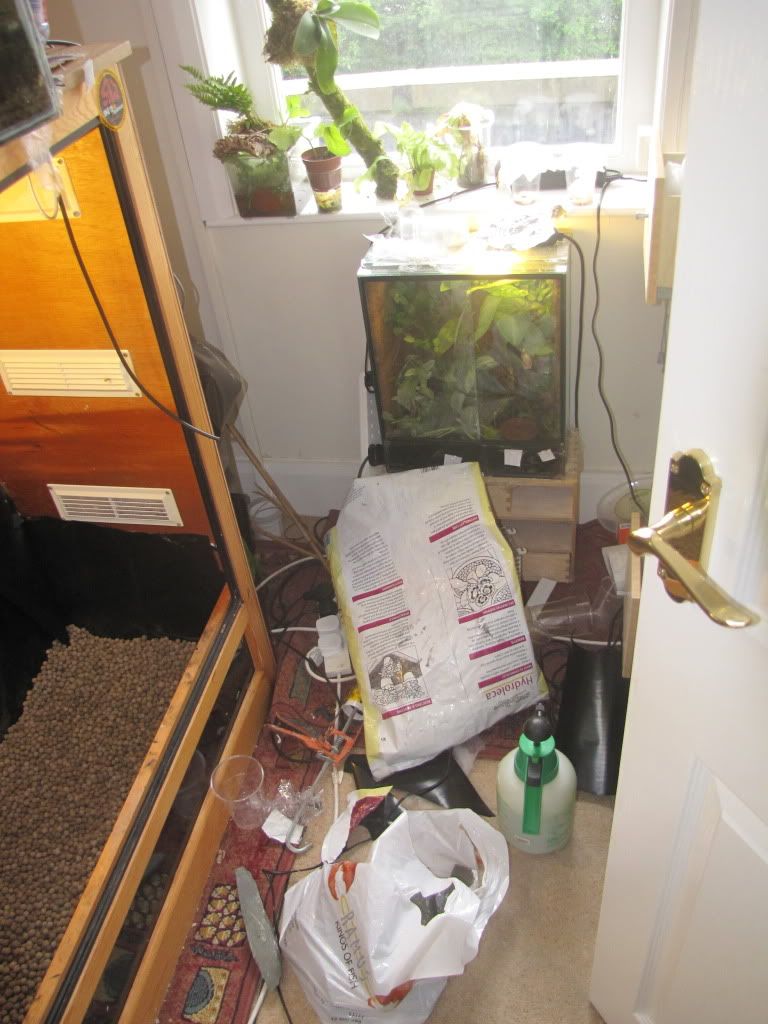 Planted! Finally managed to plant it, it contains broms, creeping fig, local wild mosses and ferns, pothos, phillodrens, inch plant, a small pitcher plant, begonia, fittonia, alocasia, baby oak seedlings and an orchid that should flower soon. I collected some dead oak leaves and soil from local woods and mixed it with compost so hopefully there should a good amount of inverts in there to break to waste.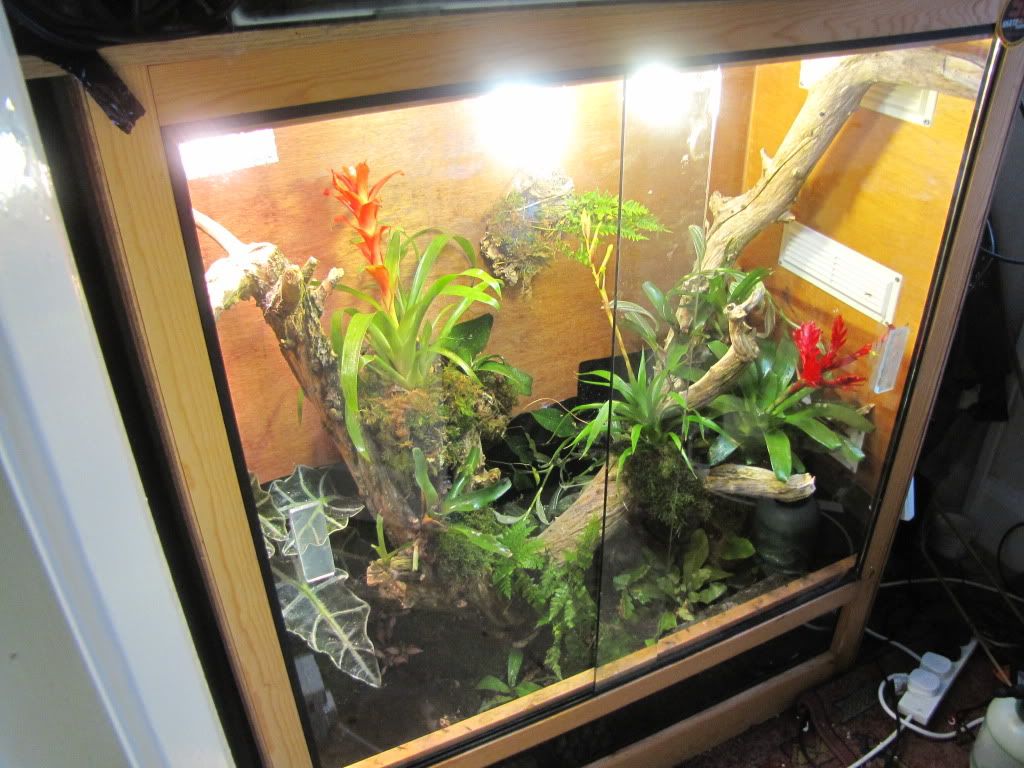 The lighting and heating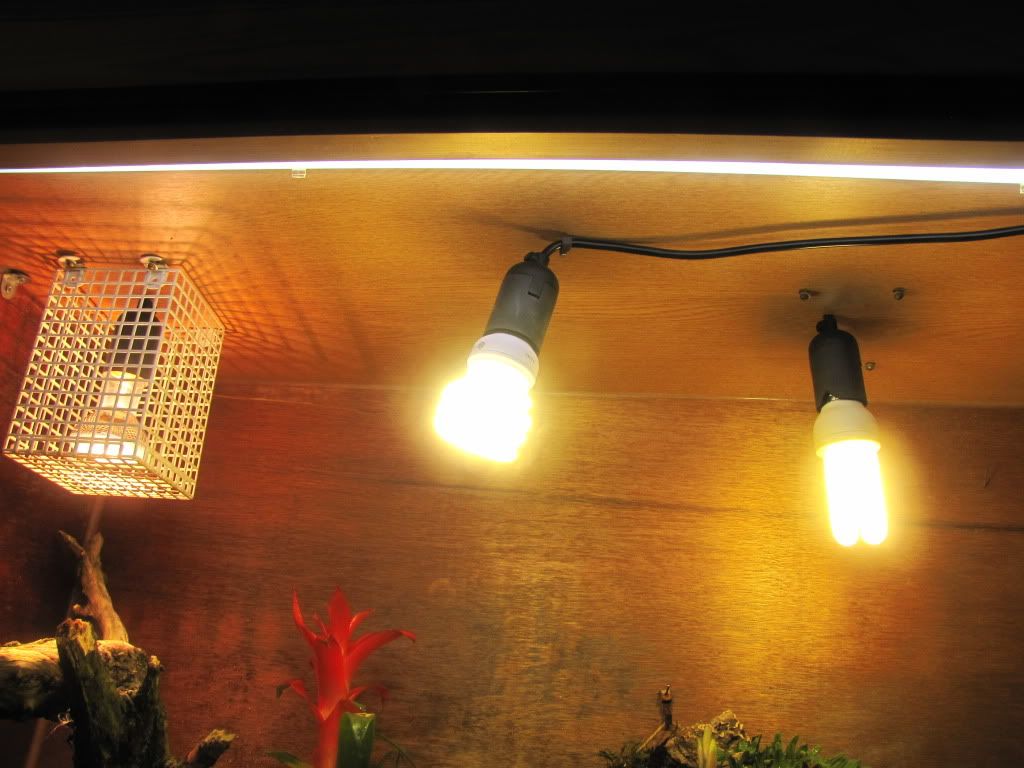 The state of the carpet after all the planting :|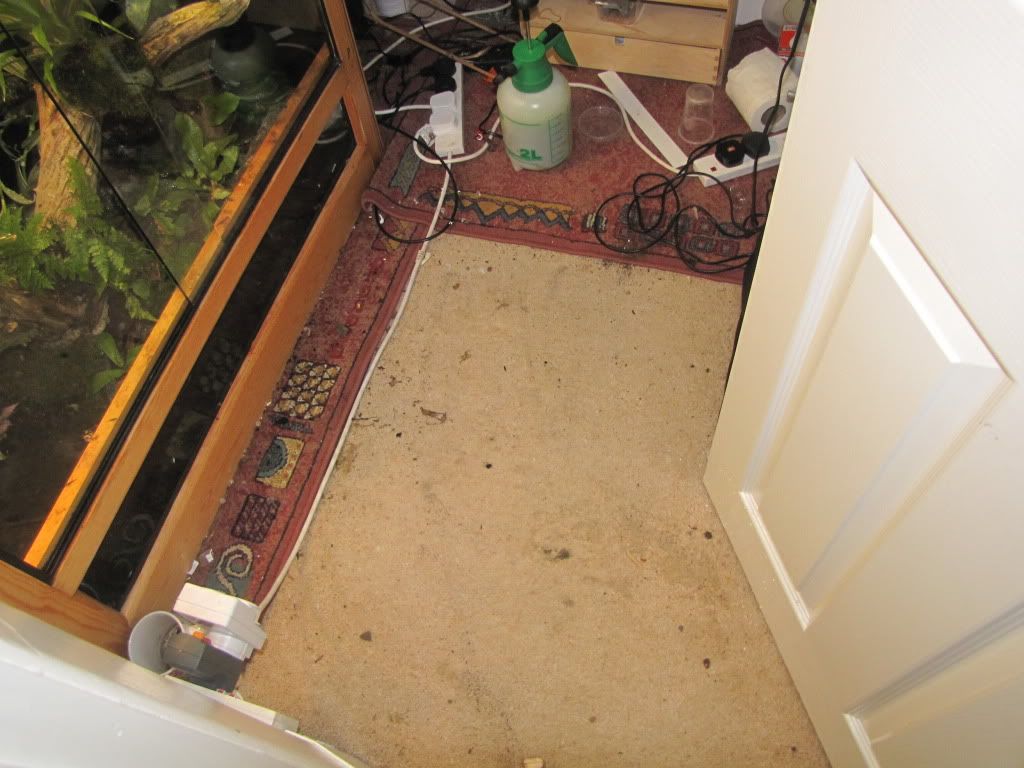 It currently holds 1.1.0 Green Anoles and hopefully a pair of USA green tree frogs There's defiantely one male in there. I'd love to get some darts maybe some leucs but they're fairly hard to come by and shops don't generally tend to stock them in england.
I'll get some pictures of the inhabitants when they've settled in.
Matt