06-14-2009, 08:39 PM
Mod

Join Date: Aug 2004

Location: San Diego, CA

Posts: 3,517

Thanks: 153

Thanked 238 Times in 182 Posts
29 gal 8 months out
---
These are some progression pics of an uninhabited 29 gal that I put together in November.
First planted: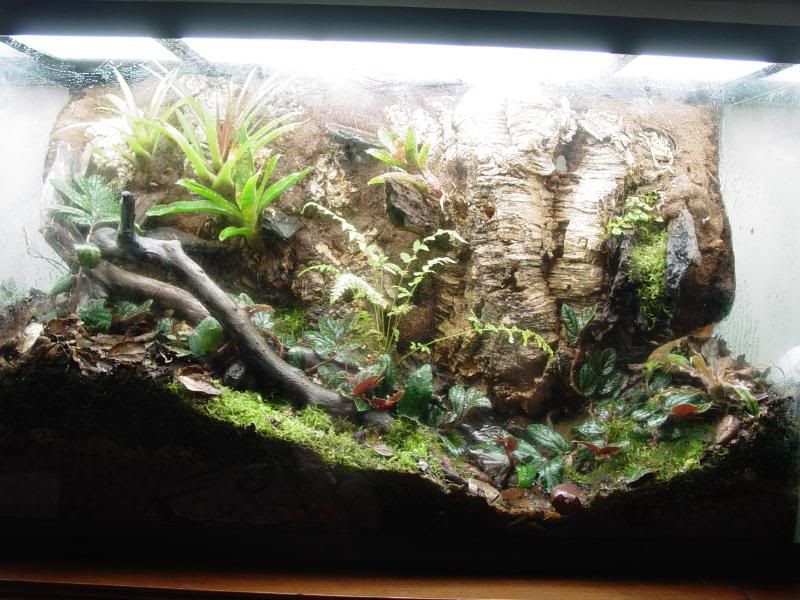 About 1 month later: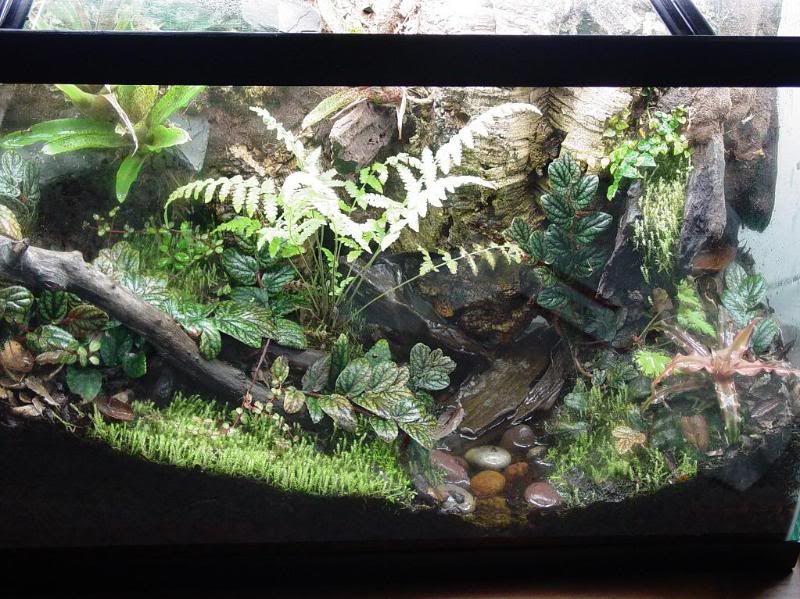 At this point I switched the lighting from a 4' dual t8 strip to a dual 65w power compact. It's an awesome hood, and I was able to get it for $25 at a yard sale, but the intensity is way to high with both lights running, and consequently a few things got burned.
March '09:
This pic was taken today. The fern in the center isn't doing well, and needs to be pulled. I added some water-holding broms recently, and the ficus pumilia minima has started covering the background nicely. Hopefully by the 1 year mark the entire back wall will be covered.
June '09:
enjoy!